The UK-headquartered genetics, animal health and advanced-nutrition firm highlighted a 3 percent growth in revenue citing "growth in genetics, health and knowledge services more than offsetting a drop in advanced nutrition" for the six months ending 31 March.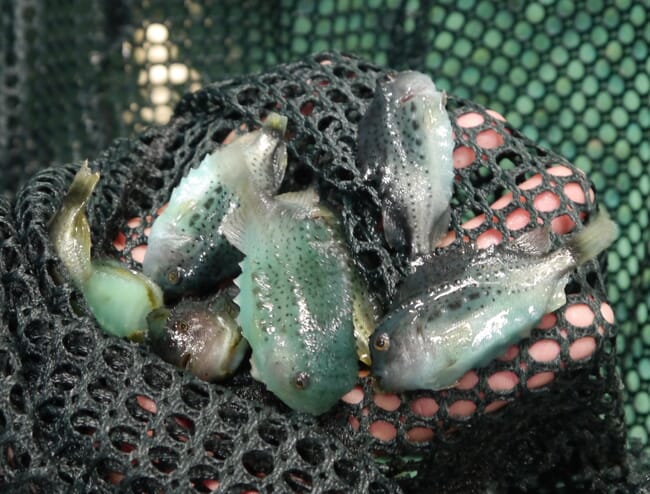 Meanwhile a 25 percent increase in adjusted EBITDA, they say, reflected "the contribution of higher value products, an increase in the value of biological assets as a result of growing sales and increasing capacity in Norway, and cost control."
The company also reported progress towards commercialisation of key products, with today's H1 report noting that:
The regulatory process is on track for the market launch of our next generation sea lice treatment. Commercial scale trials continue to show c. 99% efficacy amid growing customer interest.
Trials in Asia of our disease resistant shrimp continued to show good results for survivability, yield and consistency, demonstrating their commercial potential. Production of broodstock for export commenced at the new facility in Florida.
Production at new land-based salmon egg facility in Salten, Norway ramped up to plan, and commercial opening took place post period end.
On a less positive note, the company revealed it had closed its lumpfish breeding operation in Shetland.
Other recent events of note highlighted in today's report include the signing of a joint venture in Thailand to commence construction of the first multiplication centre for the roll-out of the company's disease-resistant shrimp in Asia; and entering into an agreement to dissolve the salmon genetics joint venture with AquaChile, coupled with a decision to "take control of a breeding facility owned by the JV to pursue an independent strategy in Chile".
Malcolm Pye, CEO of the company, said: "We have delivered growth in adjusted EBITDA and made progress against our strategic priorities despite challenging conditions in the shrimp markets. We continue to implement operational and structural efficiency initiatives and we expect the group to deliver broadly in line with market expectations for the full year.
"We are starting to see benefits from the investments we have made into a number of areas including our new facility in Salten, Norway. These investments, combined with the successful completion of our refinancing, leaves us well placed to deliver on our five year strategy to drive future growth and profitability."