WWF-Singapore will be a key enabler for a local aquaculture improvement project undertaken by Barramundi Group, providing advice and guidance in terms of the implementation of the aquaculture improvement work plan, as well as mark out milestones to address gaps between current practices and the ASC standard.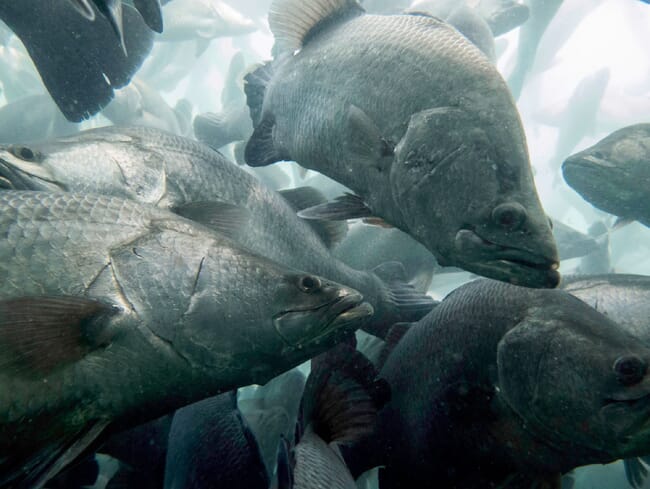 Throughout the work plan, WWF-Singapore will work closely with the group to ensure transparent tracking of the farm's performance against the pre-established milestones. The execution and delivery of the project will take place at the new grow-out site between Lazarus and at St John's Island, as well as at the farm's two existing sites in the south of Singapore.

In line with other international standards such as the Best Aquaculture Practices (BAP), the ASC certification is one of the hallmarks of the highest environmental and social sustainability standards for farmed seafood. Barramundi Group was the first company to secure a 4-star BAP rating in both Australia (in 2016) and Singapore (in 2018).
Commenting on the strategic engagement, Andreas von Scholten, CEO of Barramundi Group, said in a press release: "It is our great privilege to have WWF-Singapore, an organisation with such a rich history and extensive international experience, to acknowledge and elevate the sustainability work that we do at Barramundi Group. Our partnership with WWF-Singapore is only the beginning of a long-term relationship that could accelerate Singapore's journey to raising responsible seafood consumption. Further to this, we believe that this exercise will allow us to upskill considerably and enable us to replicate and scale these best practices across our farm operations in Australia and Brunei as well."
R Raghunathan, CEO of WWF-Singapore, said: "WWF-Singapore's collaboration with Barramundi Group is an important step forward to increasing the domestic supply of responsible seafood - supporting both the Green Plan 2030 and the '30 by 30' goal. It is also a critical milestone for our Responsible Seafood Action (REACT) programme, which aims to help Singapore develop into an internationally recognised hub for responsible aquaculture production, while encouraging responsible seafood consumption by engaging stakeholders across the seafood value chain. We look forward to transforming Singapore's aquaculture sector together."
Strong H1
The announcement of the new partnership comes on the same day the group announced its financial results for the first half of the year.
During this period it achieved sales of S$17.1 million, a 18.2 percent increase over its H1 2020 revenue, through higher selling prices in Singapore due to a change in customer mix, and sales volume growth in Australia.

In terms of production performance, the group achieved a total biomass of 2,237 tonnes across its Singapore and Australia operations.
"We believe that our continued efforts towards sales volume growth, cost rationalisation and streamlining of operations within our integrated aquaculture value chain places us firmly on the path towards our goal of achieving at least a three-fold growth in production to 7,000 tonnes by 2026," said von Scholten.