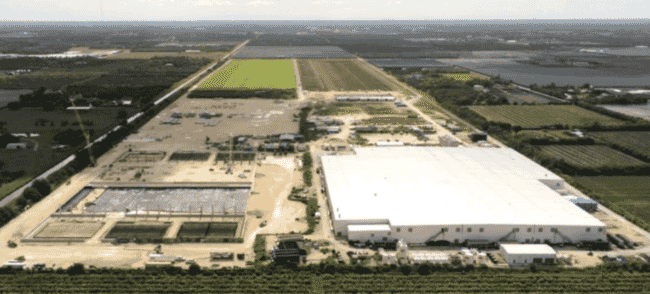 The ambitious land-based salmon farming company Atlantic Sapphire has landed an additional $65 million in funding despite continued operational issues, such as the inability of the land-based salmon producer to cool their recirculating water system to appropriate temperatures.
Atlantic Sapphire, known for its land-based cultivation of Atlantic salmon at their ambitious Bluehouse facility in Miami-Dade County, Florida, recently announced the additional funding, which was led by existing investors Nordlaks - a Norwegian salmon producer - and Texas-based Condire Investments.
Atlantic Sapphire continues to struggle with the control of water temperature at their Florida-based Bluehouse facility. The issues, which previously caused problems with biomass gain and ultimately contributed to the share price of Atlantic Sapphire falling by 18 percent earlier this year, have persisted. In attempts to mitigate these issues, the salmon producer has resorted to the use of rental chillers to lower water temperatures to acceptable levels.
The issuance of the new shares is structured into two portions: the first portion consists of 55 million shares for which the Atlantic Sapphire board already has authorization. The second portion comprises 446,428,571 shares, pending approval at an upcoming extraordinary general meeting scheduled for early next month, according to a report published by Fish Farming Expert.
The salmon producer aims to use the new investment in order to break even, prior to interest, taxes, depreciation and amortization, for the first phase of their Miami-Dade Bluehouse facility.