Leadbitter's response follows the storm of negative publicity that has recently surrounded the salmon farming sector in Tasmania – publicity which has included allegations that organisations such as ASC are profiting from a sector that has questionable environmental credentials.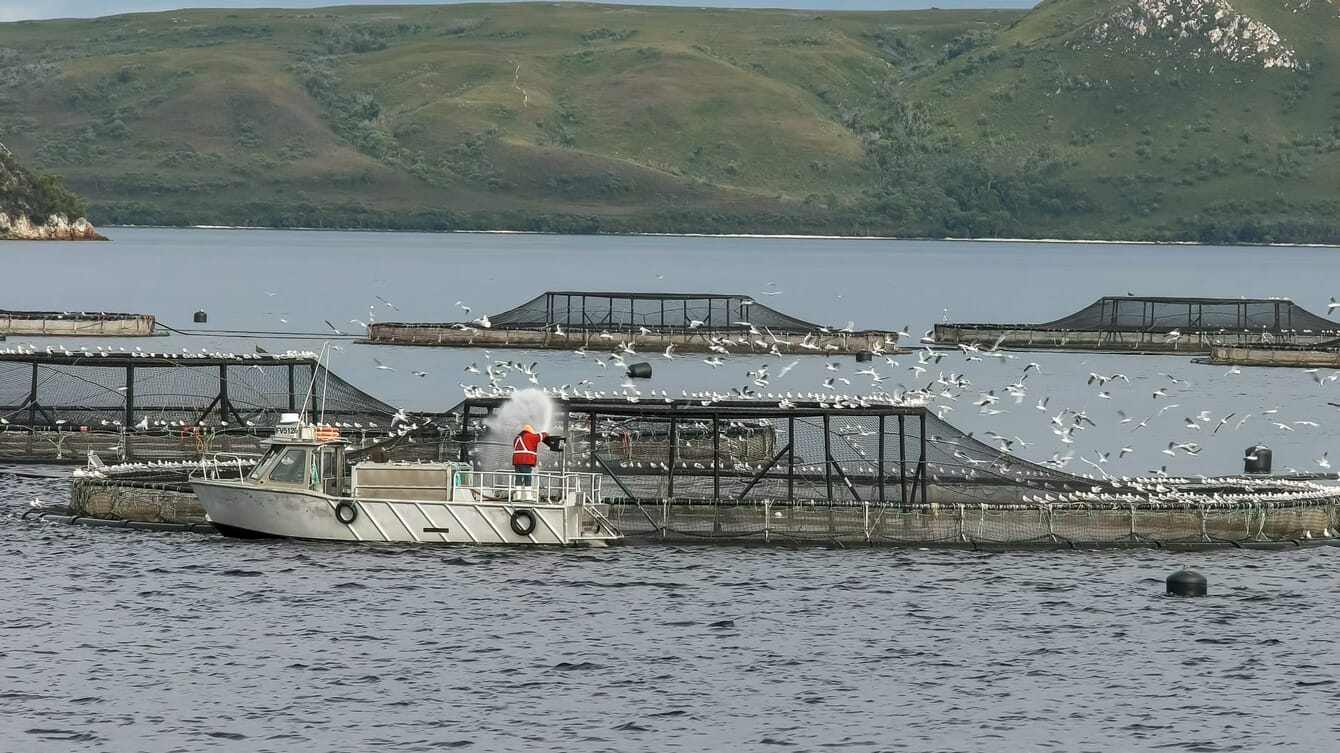 However, according to Leadbitter, ASC is playing a key role in ensuring that aquaculture operators continuously improve their practices.

"Without standards, there is no incentive for industry improvement and for farms to go beyond the basic government regulatory requirements. Certification is an assurance mechanism for all in the supply chain, including consumers, that practices are meeting a sustainable standard. Of course, standards are not static, they are constantly improving as new information becomes available and community expectations evolve," said Leadbitter in a press release.

Earlier this month WWF – which was one of the key organisations involved in the formation of the ASC and had a partnership with Tasmanian salmon producer Tassal from 2012 to 2018 – released findings from a report it commissioned after several environmental issues were attributed to salmon farming in Tasmania's Macquarie Harbour in the period leading up to 2018. The report called into question the viability of aquaculture farms in the area.
"The report... confirms there are ways that aquaculture certification can and should be reformed, particularly to account for cumulative impacts of multiple farms. It also found some impacts of aquaculture in Macquarie Harbour are beyond the scope of certification and need to be addressed through government regulatory reform," WWF noted.

"WWF will use this new independent report to continue to advocate for transformation in the aquaculture industry. This will include working towards a stronger environmental regulatory framework, reforms to marine spatial planning, science-based biomass limits and enhanced biosecurity measures and environmental scrutiny, including through the transparency of data collection. We will also advocate for the development of new solutions and consideration of land-based opportunities, which may be appropriate in certain contexts, and work to ensure animal welfare remains paramount in all aspects of the industry. The Tasmanian Government must play the central role in addressing these issues," it added.

Despite WWF's concerns, Leadbitter believes that engagement with ASC can help the harbour's farmers to improve their operating procedures.
"Macquarie Harbour is a unique environment with a combination of challenges not seen in other salmon farming locations. But it can also be an example of why it's so important for all responsible stakeholders, including farms, government and NGOs, to work together to ensure lessons learnt can be incorporated into future best practices," says Leadbitter.
There are currently 11 farm sites operating in Macquarie Harbour, and none of these are ASC certified. Five sites had previously achieved ASC certification, however, these certificates were withdrawn in August and December 2018 after the companies were unable to take sufficient action in time to meet the requirements related to benthic impacts and dissolved oxygen levels.
"The strength of the ASC program is that, far from making general or blanket statements, it is an evidence-based science program with targeted and detailed audits of individual farms. If a farm is ASC certified, it has passed a third party independent multi-day on-site audit, and must undergo similar audits on an annual basis to retain that certification.
"Our auditing process is rigorous and independent. The audit reports are published online and available for public consultation, this is an opportunity for local communities and the public to have a say prior to any decisions being made."

"The ASC receives no money for the process and it is not possible to 'buy' certification because we utilise an independent accreditation of auditors and require for all audit reports to be published and scrutinised by stakeholders," says Leadbitter.
"We, along with a huge number of scientists, conclude that farmed seafood is a hugely important food source that can be run ethically with a low carbon and low environmental footprint. We also understand that well-managed aquaculture is in one of the best positions to continue to feed the world's growing population.
"Everything we do has an impact, so what we have to do is find and minimise those impacts. Every person should be aware of the issues posed by unsustainable farming, so that they can make an informed choice about what they eat. Buying certified products is a choice that supports sustainable practices," he concludes.