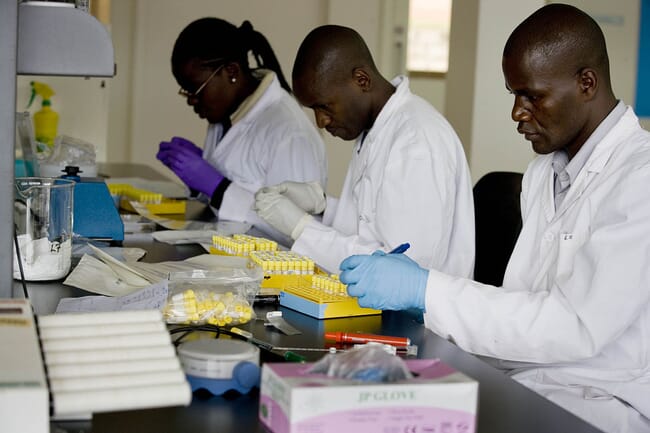 Compiled by Casammak Aquaculture and ThinkAqua, the briefs include key contact details and overviews of aquatic health history, current status and associated infrastructure for 10 sub-Saharan African countries: Ghana, Kenya, Madagascar, Malawi, Mozambique, Nigeria, Sierra Leone, South Africa, Tanzania and Zambia.

"As aquaculture both intensifies and commercialises across the continent, we've seen increasing challenges and costs related to fish and shrimp diseases. For example, in Ghana, fish farmers on and around Lake Volta have already lost an estimated $100 million to bacterial and viral pathogens of tilapia since 2015, leading to loss of incomes, jobs and in some cases whole businesses," explains Will Leschen, co-author of the briefs.
"There is limited, accessible information available for farmers on what to do and who to contact in government or academia to get things right, and little knowledge of what action industry players are currently taking to tackle health issues. With the support of the UN's Food and Agriculture Organisation (FAO) we were able to interview stakeholders across these ten countries in order to strengthen everyone's understanding of what actions are being taken to tackle the aquatic health challenges," he adds.
"These challenges are also important for those sub-Saharan African countries commercialising their aquaculture but yet to experience losses on such a scale. It is important that both government and private stakeholders recognise the need to have the right infrastructure, specialist staff and preparedness in place to tackle disease problems if they wish to mitigate future problems and significant costs. These include accessible and affordable diagnostic labs; operational nationwide fish farm registration systems; and improved biosecurity measures on farms and hatcheries; as well as between farms regionally and across international borders," Anton Immink, fellow co-author and founder of ThinkAqua, reflects.

According to Leschen, the choice of which countries to focus on was made to ensure as wide a relevance as possible – both in terms of geography (west, east and southern Africa) and in terms of the species being produced.
"We selected these ten as a representative sub-sample of countries which are at different stages of intensification – eg Ghana, Nigeria and Kenya, where commercial aquaculture is more established; or Sierra Leone and Malawi, where production is still relatively small-scale. We also included two shrimp producing countries – Mozambique and Madagascar – as examples of how they reacted to and coped with a major disease outbreak in their commercial shrimp farming sectors what lessons this might offer their finfish farming neighbours," he explains.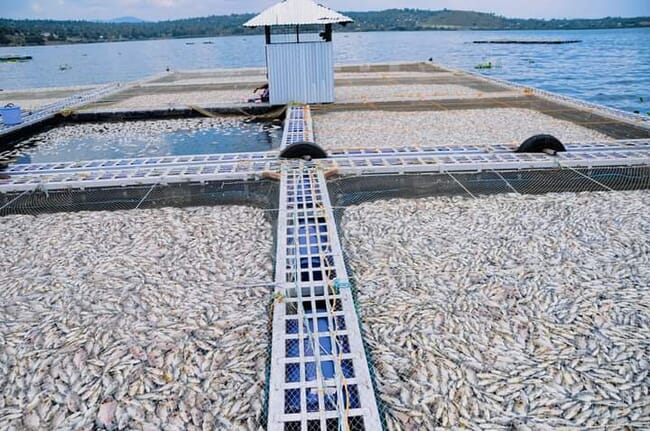 In terms of intended audience, Leschen and Immink are keen for the briefs to be used as widely as possible.
"These briefs are the first of their kind, to our knowledge, where the necessary contacts and summarised information are available in one place. Whilst the main audience and beneficiaries are the private sector, the briefs are also relevant to governments, educators, researchers and any NGOs whose work crosses over into aquatic animal health. They are also relevant for donors and investors who may potentially want to work in a particular country – providing summaries and lists of reliable contacts," he explains.
Further information
The briefs were up-to-date at the time of publication, but the authors are aware that with time both contact and information details are likely to change, and therefore welcome any updates to be sent to info@thinkaqua.org or williamleschen@gmail.com
The briefs are now available for download here. The authors would like to thank FAO, Dr Gillian Taylor, John Domozoro, Venny Mzire Mwainge and a number of other African specialists for their help and support in compiling these briefs.