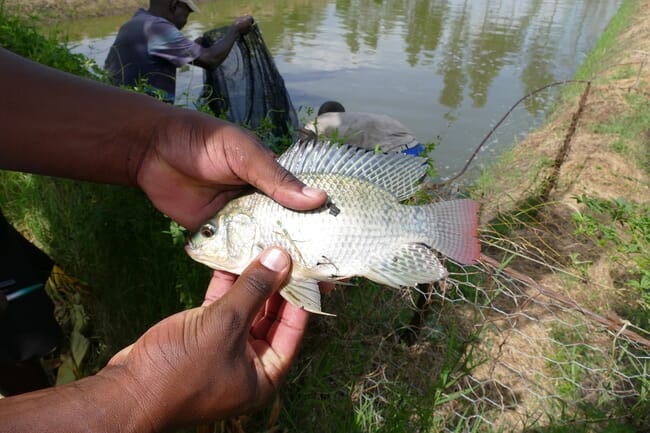 Involving 28 African and European partners, the FoodLAND* project aims to boost the nutritional performance of local food systems in Africa. Funded by the European Commission's Horizon 2020 programme, the initiative is committed to developing a range of innovations for aquaculture and agriculture, as well as to nudging consumers towards healthier eating behaviour in Morocco, Tunisia, Ethiopia, Kenya, Uganda and Tanzania.
AquaBioTech Group will lead the aquaculture working group. The aquaculture research and validation activities will ensure a solid knowledge base for overcoming the main problems in African aquaculture development and will provide new methods and technologies tailored for African countries. These activities will build on the work done during the H2020 VicInAqua project, which was finalised in May 2019, and developed an integrated aquaculture facility in Kisumu, Kenya.
Kyra Hoevenaars, senior aquaculture consultant at AquaBioTech Group, tells The Fish Site that she is excited to work with partners NARO (Uganda) and the Department of Livestock and Fisheries (Kenya) again, in order to take what was developed in VicInAqua to the next level.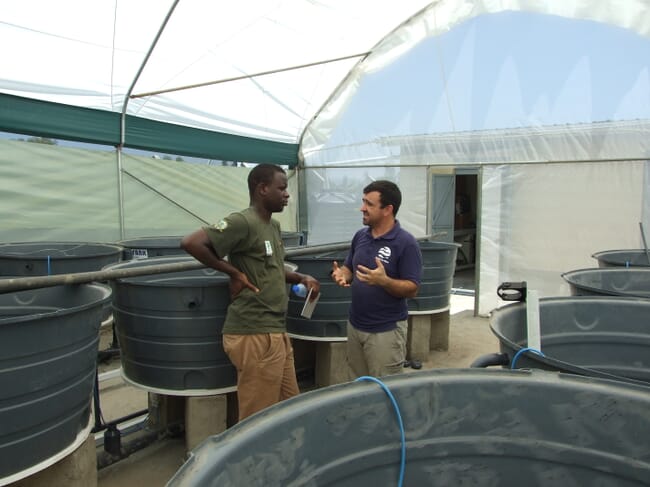 Developing aquaculture technologies for urban and peri-urban areas, will bring production closer to the markets, resulting in a shorter distribution chain that can be competitive with imported products. The developed aquaculture Food Hubs will therefore be less dependent on refrigeration for product distribution. New fish species will be studied, and new fish processing methods tested to increase shelf life and value of the products and ensure a competitive advantage for the aquaculture sector.
"In Africa, the majority of the local fish supply still comes from the capture fisheries and only four countries of the continent have an aquaculture production above 50,000 tonnes. However, the development of the fish farming sector is a strategic goal in many African countries to improve food security and facilitate economic development. FoodLAND will provide the opportunity to develop new solutions along the whole aquaculture value chain from seed production to marketing of the products and learn best practices from other food production sectors," says Tamás Bardócz, R&D and innovation director at AquaBioTech Group
The project will focus on the research and development of highly efficient aquaculture technologies by applying the most advanced production methods in various systems while observing the local environment and low investment models. The possibilities to integrate different aquaculture and agriculture systems will enable farmers to reduce their production costs and the use of imported fish feed. The specific recirculating aquaculture system (RAS) developed in the project will provide a technology with low operational costs to ensure the supply of high-quality juvenile fish for stocking ponds and cages, with affordable prices for small-scale fish farmers.
The project will create a network of 14 local Food Hubs that will mobilise relevant actors in rural, urban and peri-urban communities and serve as injection points for testing and introducing the innovations. These innovations include organisational and technological solutions for both vegetable and fish farming and food processing systems and 17 novel local food products, ranging from fresh, dried, and processed vegetables, to fish, to composite flours and therapeutic foods.
"It's great to see partners from these six countries come together and work towards a common goal to improve nutrition," says Hoevenaars.
*The project has received funding from the European Union's Horizon 2020 research and innovation programme under grant agreement No 862802