Aquaculture Ecolabels on the Rise but do They Mean Much?
Since the worlds first government-sponsored ecolabel The Blue Angel (Der Blaue Engel) was launched in Germany in 1978, ecolabels have become increasingly more commonplace.
Today there exists a number of ecolabels for the aquaculture industry. These include the Aquaculture Sustainability Council (ASC) – an initiative set up by WWF and IDH (Dutch Sustainable Trade Initiative), with the aim of becoming "the world's leading certification and labelling programme for responsibly farmed seafood".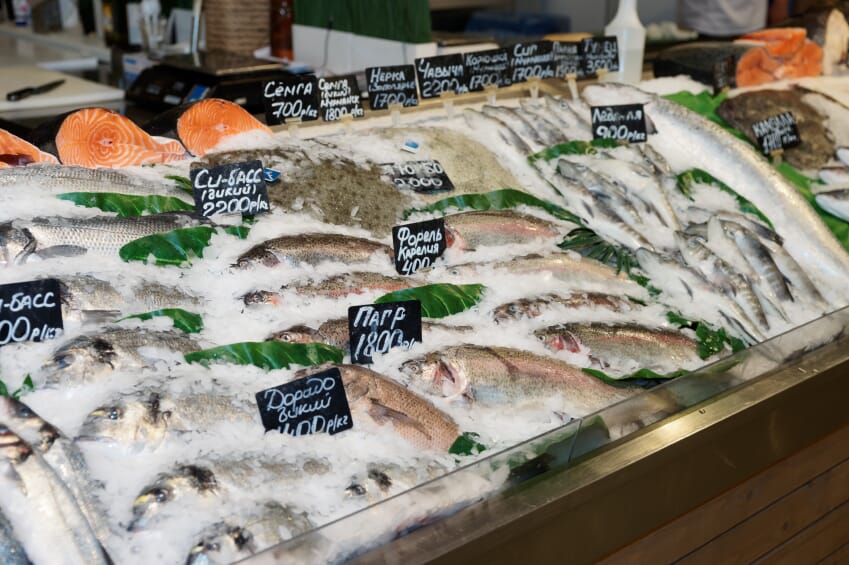 Other labels have a more specific focus, like the Irish Quality Eco-Salmon label developed by the Irish Sea-Fisheries Board, or on a specific aspect of sustainability like UK-based Soil Association's organic certification.
Some certifiers use a third-party licencing scheme, some are based on ISO standards. Others make their own claims, unverified by independent parties. Regardless of form, ecolabels all have the same aim – to appeal to consumer's environmental and/or societal ethics to drive sales of products.
Of particular concern to aquaculturalists interested in such schemes, for whom certification as well as environmentally-sound practices can come with increased financial costs, is if consumers actually care about ecolabels.
Even the most environmentally-conscious aquaculturalist needs to ensure that they can afford to run their business.
A 2011 report on EU citizen attitudes towards the environment conducted by TNS Opinion & Social on behalf of the European Commission's Directorate-General for the Environment indicated that 95% of citizens feel that protecting the environment is personally important to them, and 69% felt that citizens themselves were not doing enough to protect it.
In a 2014 consumer-research study by the Marine Stewardship Council – the capture fishery counterpart to the ASC, 90% of respondents listed ocean sustainability as 'important'.
Whether this concern translates into increased sales of eco-products is another matter. With consumer products awash in labels making a variety of claims, the first challenge is label recognition.
The ASC ecolabel was only launched in 2012, but their 2015 consumer survey conducted in Germany, the Netherlands, and Switzerland indicates consumers are not just increasingly aware of the ecolabel, but make positive associations with it.
Understanding ecolabel programs can be a major factor in influencing purchasing decisions. Hirotsugu Uchida (University of Rhode Island), for example, showed that when consumers at a Japanese auction for salmon were presented with information on the MSC scheme and the status of fish stocks, a premium of 20% was paid for MSC salmon over non-MSC salmon.
Without such information being provided, there was no statistically significant difference in price paid between labelled and unlabelled salmon.
Other studies have found that even in the presence of information, consumers do not necessarily change their behaviour. Known as the 'value-action gap', a number of studies have shown that knowledge (and indeed concern) does not necessarily translate into behavioural change.
Work lead by Cathy Wessells (University of Idaho) suggests that factors such as price and personal experience can influence purchasing decisions – even where consumers are environmentally conscious.
Should consumers lose faith in a particular ecolabel (or indeed ecolabels in general), they may be less willing to pay a premium price for eco-products.
A number of studies has demonstrated that consumer trust is stronger for third-party ecolabels than for own-brand ecolabels. When Federico Topolansky Barbe (Royal Agriculture University) researched German consumer attitudes towards ecolabels, he also found that government involvement during certification, eco-label reputation, and the clarity of the information presented in the label, were key factors in building trust.
Also key to trust is that ecolabels deliver the promises they make. Unfortunately work such as that from University of Victoria Seafood Ecology Research Group published in 2011 found that "an alarming number of the standards ignore major environmental impacts or fail to set measurable limits".
Greenwashing leads to consumer apathy, ultimately eroding the value of even the best ecolabel scheme – and arguably consumer-based incentives for more sustainable seafood.
The results were, understandably, not met warmly by ecolabel producers, who question a number of factors such as the benchmarks used to determine performance. Scientists and NGOs have also questioned the inclusion of some seafood in ecolabel schemes in the first place.
In 2012, the North West Atlantic Canada longline swordfish fishery received their MSC certification, despite environmental concerns over the fishery, particularly in relation to the high levels of shark and sea turtle bycatch in the fishery.
Misleading the public, whether accidentally or deliberately can also undermine the trust in an ecolabel.
The MSC certification scheme is regarded as one of the better certification programs for seafood, but work Peter Marko (University of Hawaii) demonstrated that the scheme is not without its troubles.
Using genetic markers on 36 samples of MSC certified Patagonian toothfish (Dissostichus eleginoides) -more commonly known as Chilean sea bass, Marko discovered that 15% were not from the certified stock (meaning they may have come from a more vulnerable and/or unmanaged population), and 8% weren't Patagonian toothfish at all.
MSC's own investigation into the issue did not fare well, with problems arising from lack of information throughout the supply chain.