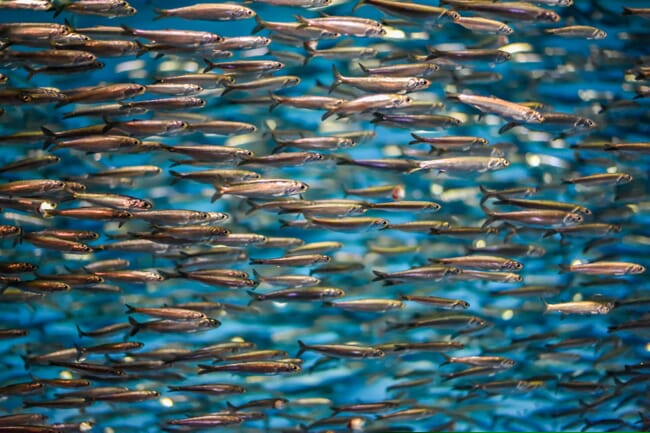 The Dutch firm, raised and manages the earliest fund that is devoted to making the aquaculture industry more sustainable. It has invested close to €200 million in the industry and has €450 million-worth of assets under management. Its investment portfolio includes two companies in the alternative ingredients space - single-cell protein producer Calysta and Protix, which produces insect meal. Its latest impact report concludes by urging more investment in startups such as these to ensure they can scale up and save increasingly precious marine resources.
"We believe that the true impact of fishing forage fish has yet to be taken into account when calculating the carbon footprint of fish meal. A more accurate calculation and the possible generation of carbon credits would help to more fairly reflect real costs of fishmeal vis-a-vis alternative feed ingredients," the report explains.
As a result, they have pledged to explore research connecting biodiversity to carbon credits – which might be good news for alternative aquafeed ingredient producers, and raise further sustainability questions about the fishmeal and fish oil industries.
"Fishmeal and fish oil are -and will remain - finite resources, and we must find alternatives to sustain their growth. To make things worse, the National Oceanic and Atmospheric Administration (NOAA) predicts that climate change will make El Niño events - which negatively influence Peruvian anchoveta, one of the main sources of wild fish used for fishmeal - stronger and stronger. All in all, the future isn't bright for fishmeal and fish oil," the report explains.
They are therefore looking to bring institutional investors into the alternative ingredient sector, including companies within their own investment portfolio.
"We believe that Calysta and Protix are viable and more sustainable protein alternatives to fishmeal and soy. We now need to bring these solutions to scale so that the ingredients become more accessible and affordable," they argue.
"The next big task will be driving more institutional capital into this space, to scale the solutions and further the work. We hope that by 2025 alternative feed ingredients will be a subsector that proves the need for capital to reach its goals of driving major change. We know wild-caught feed ingredients have a major negative impact on biodiversity and the health of a functioning ocean ecosystem. Aqua-Spark has multiple alternatives that are showing great results but need tremendous scale to provide industrywide access. The production and results have been proven - now it's time for capital to help us get there," the report concludes.
*The Fish Site is part of Aqua-Spark's investment portfolio, but The Fish Site retains editorial independence.