The new mill is situated in Secanj, close to the Romanian border and will be run by the local duo Petar Pejčić and Dimitrije Matic.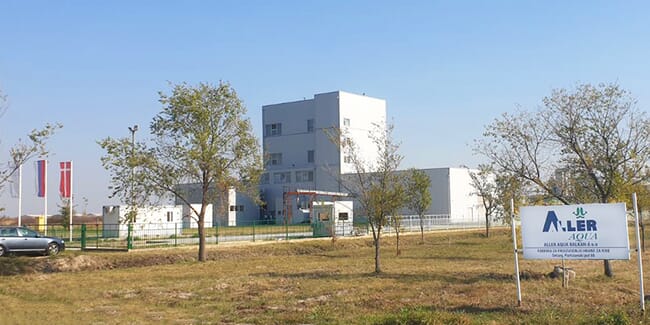 CEO and owner of Aller Aqua, Hans Erik Bylling, explains: "We have been present in the Balkans for a long time, and had a wish of dedicating more resources to the area. Then we had the opportunity to include Petar and Dimitrije in Aller Aqua, and shortly after we founded the factory. The plan really fell into place. We are in a phase of rapid growth, and we are pleased to include the Balkans, and specifically Serbia, in this growth. We see a lot of potential here."

Aller Aqua, which as a turnover in the region of 1.1 billion kroner (£120 million), produces feed for more than 30 different species of fish. Carp – which account for approximately 85 percent of Serbia's total aquaculture production – are one of their core species.
As Pejčić, explains: "We have moved very fast since joining Aller Aqua. I am very proud to be in charge of Aller Aqua Balkan and look forward to selling even more quality carp feed to our customers in Serbia. One day we hope to start export to other markets, but first we need to ensure a solid foundation locally."
The factory is effectively up and running but will host an official inauguration in the spring. There are further plans to expand the premises. Last week an export licence was secured for CEFTA and EU countries.