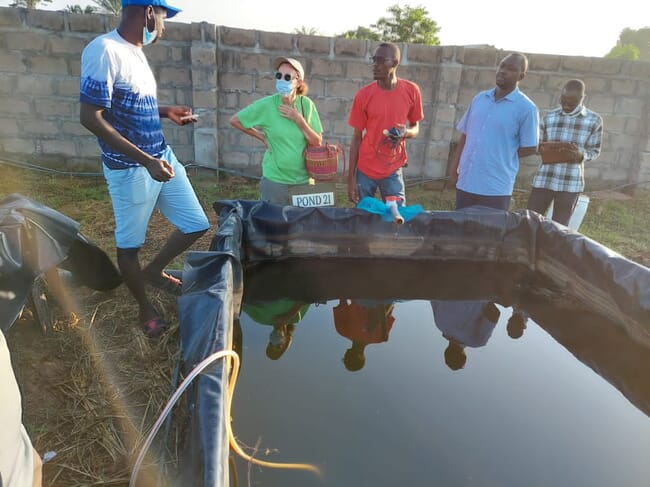 A two-week training programme for African fish farmers, funded by the United States Department of Agriculture (USDA) and the American Soybean Association's World Initiative For Soy in Human Health (ASA/WISHH), took place in Sogakope, Ghana last month.
"I believe that some very valuable skills have been imparted here in the last three weeks. This has been a very intensive programme, with the lectures and discussions extensively backed by practical, on-farm demonstrations. Fortunately, the participants are in the position to transfer skills to others, and I expect a major transformation across many fish farms in the participating countries," said Evans Danso, CEO of Flosell Farms, who hosted the event.
The programme brought together 16 aquaculture personnel from Tanzania, Benin, Burkina Faso, Togo, Senegal, Ghana, Benin and Nigeria. The focus was on the improvement of productivity, water quality, feed and disease management in aquaculture. WISHH provided two international experts with considerable experience in Africa, Dr Jeff Terhune and Karen Veverica, to help deliver the programme.
Veverica and Terhune said that the programme sought to cover practical issues, such as water quality and fish health management, which are not always given sufficient attention.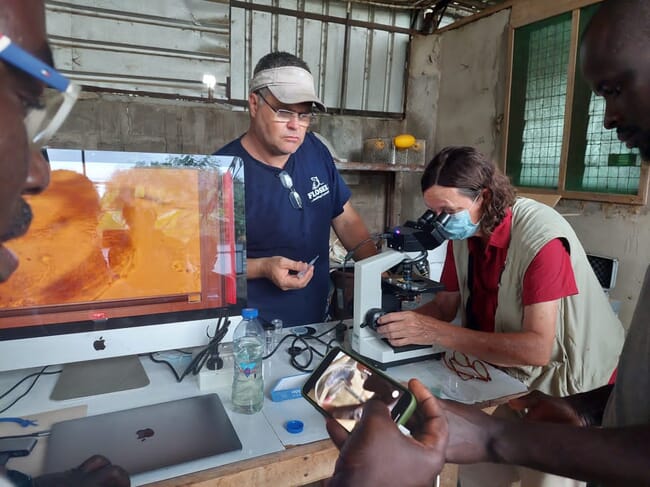 Mbonea Assery, manager of Aqua Farms Organization – a youth-based aquaculture group in Tanzania – said that: "The real impact will be made in the farms of our customers. We supply 120,000 fingerlings to fish farms every month. I will ensure that our customers' management skills are upgraded, which should significantly affect the quality of their output."
Martial Kouderin, CEO of IPEB Fish Farm and head of an aquaculture cooperative in Benin, says that the programme was well timed.
"This is a good time to market locally produced fish. There are about 500 small fish farms across Benin, but their level of skills is quite basic. I will start by organising training sessions with the members of my cooperative, which will be extended to other farmers in due course. Of course, I will start by making my own farm a model for good fish farm practice. I hope to maintain contacts with colleague participants. I will certainly be visiting those in Ghana and Nigeria," he said.
Cherif Aidara, a former technician at Senegal's Ministry of Fisheries and Maritime Economy, said: "I am currently supervising aquaculture activities in two districts of Dakar. There are some 50 fish farms which are programmed for support. I will develop a programme to improve the management of these farms."