Burnell, who is the current EAS president, made the announcement following the inaugural EAS Student Spotlight Awards.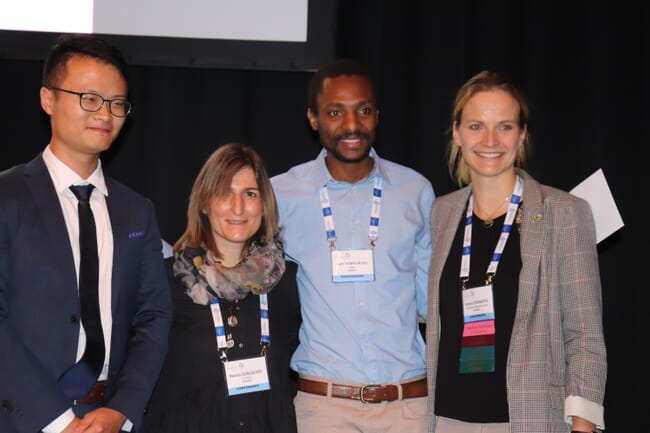 The awards saw the three students who were deemed to have delivered the best out of 150 research abstracts submitted to the event go head to head with three-minute presentations. Hanlin Xiu, from the University of Las Palmas, gave a very promising first presentation, on using broodstock selection and nutritional programming to reduce the amount of fish oil and fish meal in gilthead sea bream feeds. He was followed by Renata Goncalves, from DTU in Denmark, who explained how her research into the nutritional requirements of European lobster can be used to aid stock recovery and possibly the aquaculture of the valued species.
The final presentation was given by the Tanzanian student Frank Thomas Mlingi, who is based at NTNU in Norway and spoke about his research into how temperature and photoperiod can impact the breeding of lumpfish in captivity.
The 700-strong audience were then asked to vote on the best presentation, with Mlingi emerging as the winner.
As well as smiles from the students, pensioners were also given some heartening news, with Gavin Burnell adding that they, like the students, would be granted free membership of EAS too.