William, who had been bravely battling cancer for six years, died peacefully at his home in Glenrothes on Saturday, where he was being looked after by his wife, Wendy.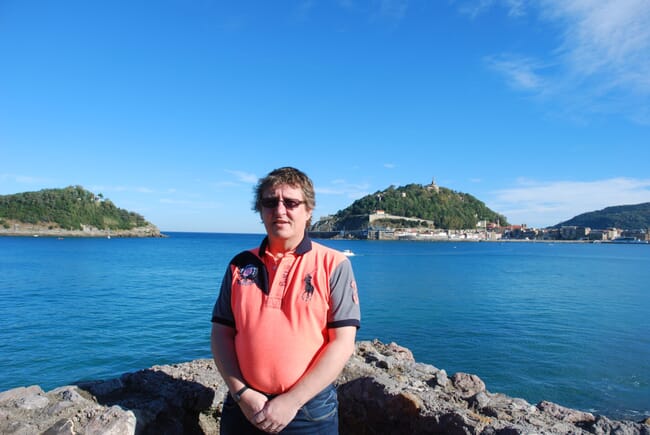 William was a colourful character even by the standards of a sector well-known for mavericks and non-conformists, and it was a pleasure to have known him since I first started writing about aquaculture in the mid-2000s. At that time we both worked for Fish Farmer magazine in Edinburgh – where he had just started a full-time sales role, while I was taken on as a part-time deputy editor. Despite, as far as I'm aware, a complete lack of aquatic experience (other than many a ferry ride from Cairnryan to his native Northern Ireland and vice versa with his band) he quickly immersed himself wholeheartedly in his new role, pursuing it with an almost missionary zeal.
A consistent champion of the sector, he was always prepared to stand up to its critics. I once accepted his suggestion that we go along to a much-publicised demonstration against salmon farming to see if it lived up to the media hype that had preceded it. I agreed, assuming that we would keep a fairly low profile. We met up outside the appointed location where I was slightly taken aback by William's attire. He had opted to wear a dark fleece emblazoned with... the Marine Harvest logo. And, while the other protesters sat down to listen to the event organisers William stood at the back, in plain sight, for the entire event. Thankfully there were only a handful of protesters and they wisely kept their distance. While a very benign figure, William always looked like he could handle himself should the fish hit the fan.
It was a classic William move and he was not averse to a few jokes about himself and about the industry either. After he persuaded Shetland's North Atlantic Fisheries College to pay Fish Farmer to run an editorial about their range of aquaculture courses, they were not amused to find that it ran under the headline "Plaice Academy". Fortunately for the deputy editor, William saw the funny side, although it was a few years before the college decided to advertise with us again.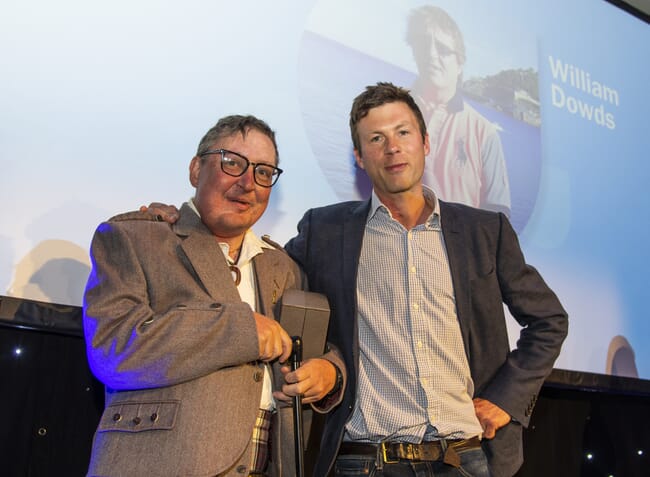 During his illness William developed a somewhat unlikely bond with my mother-in-law, Fiona, herself a veteran of many years of cancer, who advised him about various treatments and how best to recover from them. William outlived her and always had a good word to say about her after her death – although they had never met in person, her passing was one of the few subjects I ever saw him genuinely upset about.
He was hugely stoical when it came to his own fate and – as anyone in the aquaculture circuit can attest – it actually brought him even more to the fore, swapping his navy suit for what became his trademark kilt and bulletproof tweed jacket – an outfit that so impressed the King of Norway that he shook William's hand at the last edition of AquaNor. Although he struggled to eat his favourite food - steak - as his condition deteriorated, it was pleasing to see that at the recent World Aquaculture Society meeting in New Orleans he had decided that he'd just have to substitute the sirloins for a liquid alternative - opting for oysters and Champagne.
Many people in the sector will have a William story to recount – some they shared with him, others that they only heard about. One that always amused me was his tale of when Andy Gorham (who had been goalkeeper for Rangers and Scotland for much of the 1990s) hired William to play at Ibrox for his 40th birthday. The playlist requested would not, William explained, necessarily have been welcomed in the Vatican – but he took this in his stride, favouring neither side of Ireland's religious divide. Salmon farming was the only topic, that I'm aware of, where he was at all partisan.
William was equally at home whether chatting to visiting dignitaries or propping up the bar with whoever might have the stamina to still be standing at last orders at the tail end of the annual shellfish conference in Oban. He was a formidable force and will be fondly remembered and greatly missed.