In recent years, sturgeon has become one of the most attractive segments of Russian aquaculture, largely due to its high growth rates and the increasing domestic demand both for sturgeon itself and for its caviar. The development of sturgeon farming in Russia was rooted in the early 1990s – a time when industrial fisheries in the Caspian Sea and River Volga were banned.
According to the Russian Federal Agency of Fisheries (Rosrybolovstvo), there are currently about 70 companies involved in sturgeon farming, with an annual production of about 2,500-3,000 tonnes – a volume that has doubled since the beginning of 2000s, despite the long payback periods, high cost of finished product and strict state regulations sturgeon farmers face.
One of the most ambitious companies is ARK Beluga LLC, which was established more than 20 years ago and in recent years has become one of the country's leading sturgeon producers. The company is based in the Trusovsky area of the Astrakhan region, close to where the Volga joins the Caspian Sea.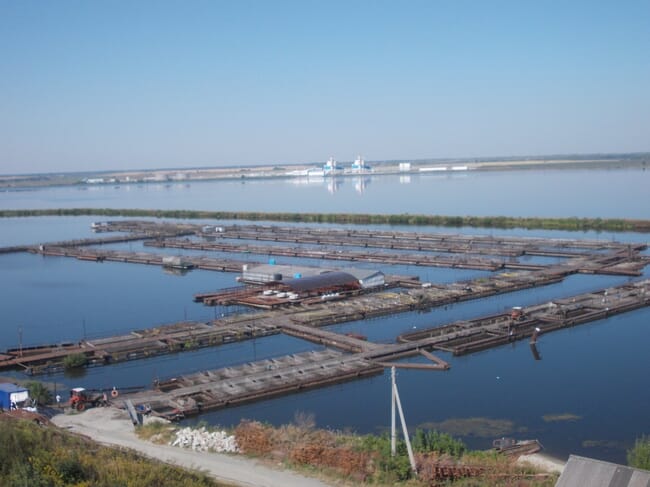 Initially the company specialised mainly in the production of caviar. However, its sphere of activities has now significantly expanded.
As Olesya Sergeeva, deputy director of fishery for ARK Beluga, explains that the company has about 250 tanks, most of which are currently installed in the water distributor gateway on the Volga river, near the city of Narimanov.
According to her, the company houses 10,000 sturgeon, with a combined weight of more than 350 tonnes, and they intend to increase production volumes by up to 50 percent by 2021, depending on future demand for sturgeon products in Russia.
Most of the company's stock is grown in raceways. According to the company, although the volume of caviar produced in recirculating aquaculture systems (RAS) production may be higher, its quality – in terms of taste – in closed systems is significantly lower.
Sergeeva comments: "So far, we have already prepared females for the 2019 fish-breeding season, which will begin in early spring, when fish naturally release fertilised eggs. These are elite individuals, which have been selectively bred. Our sturgeon stock is comprised of only pure species: great white sturgeon, Russian sturgeon, fringebarbel [also known as bastard sturgeon], sterlet and some others."
Beluga has had its own broodstock since the beginning of 1990s, when the Russian government started to allocate the first quotas on sturgeon production in the country. And, according to Sergeeva, the company now houses the country's largest domesticated sturgeon stock. It is mostly comprised of Caspian great white sturgeon (Huso huso), which can grow to over 270kg (and, on rare occasion, much bigger than that), and live for up to 40 years.

Females typically mature after seven years, and – in the wild – can produce eggs every two years. While many farmers kill the fish prior to harvesting, Beluga is different in that it is one of the few sturgeon producers in Russia that obtains caviar without killing the fish – this involves "milking" the eggs through a small incision in the belly of the gravid females. Sergeeva says this innovative technology means they can obtain several crops of caviar from the same fish over time, while the typical weight of caviar harvested is 15-25 percent of the weight of the female.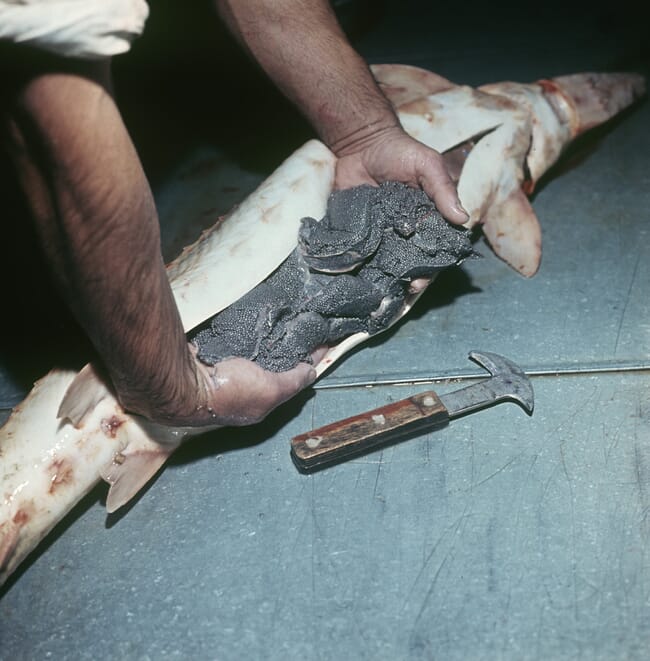 In addition to fish farming, the company has developed numerous processing methods – producing not only fillets and steaks, but also the tail section, heads, offal and other fish parts, in a plant that was opened at the end of 2018. This not only processes the company's own sturgeon but also a range of species provided by external suppliers, including silver carp, pikeperch, pike, roach, catfish and bream. The complex includes several sections: caviar, filleting, cold and hot smoking and canning lines.
"Most of the company's products, including caviar, are supplied to the domestic market," explains Sergeeva. "However, part of it is also exported abroad, mainly to Western European countries and the US. Caviar, produced as a result of killing, is a traditional delicacy in Southern Russia, and every local fisherman, we believe, used to know how to handle it. However, far from each caviar master can make good caviar that's been obtained in in vivo conditions."
Beluga is now part of the "Aquaculture and Fisheries of the Astrakhan Region" – an industrial cluster which was established in 2014 and which unites leading aquaculture enterprises in southern Russia, specialising in sturgeon growing.
According to managing director of the cluster, Elena Chertova, there are 46 enterprises within the cluster.
Analysts from Russia's Rosrybolovstvo predict sturgeon farming in Russia will continue to grow in the coming years, amid the ongoing recovery of the Russian economy from the 2008 financial crisis and its consequences. According to Vasily Sokolov, deputy head of the Rosrybolovstvo, 4,000 tonnes of sturgeon and 30 tonnes of caviar should be produced annually by 2021.