Planktonic's claims to have hit upon a new source of live marine feeds suitable for use in hatcheries has kept the hatchery feed production sector guessing for several years exactly what this source is, but Rune Husby, CEO of the firm, told the assembled audience that the feed in question was barnacle nauplii.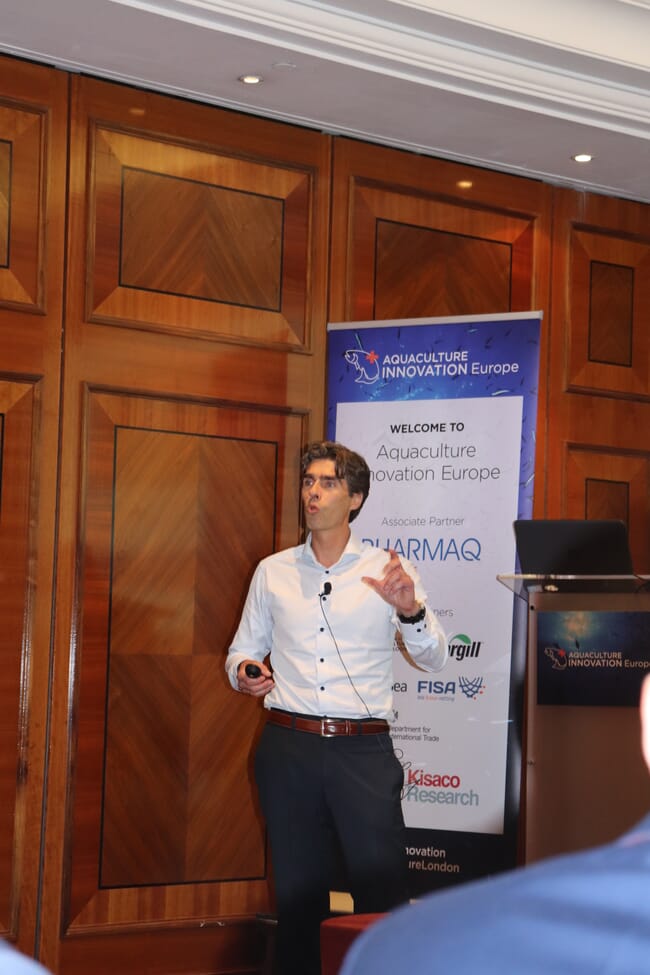 These, he claims, can be widely cultured and offer hatchery managers a live feed alternative to rotifers and artemia with an "optimal nutritional profile, unparalleled biosecurity and an unparalleled stability in product quality."
As well as utilising barnacles, another of Planktonic's unique selling points is their claim to be able to cryo-preserve the barnacle nauplii in liquid nitrogen in a manner that allows "the hatchery managers to revive them again."
The company is already producing the barnacles at a grow-out site in Norway and envisage a range of production techniques, all of which can utilise the substrate they have developed to grow the diminutive crustaceans.
Their current site has allowed them to provide feed for the cleaner fish sector in Norway and, according to Husby, both wrasse and lumpfish have showed "improved growth and higher stress tolerance" when fed the barnacle nauplii diet. As a result, he says, within two years of being established, they've managed to capture 30 percent of the Norwegian cleaner fish first feed market.
Following successful trials in Greece in Portugal – in which Husby says the fish fed the barnacle nauplii outperformed those being given standard live feeds in terms of growth and survival and a lower presence of vibrio – he now hopes to crack the Mediterranean marine finfish feed market. Meanwhile trials on shrimp in Ecuador have proved equally promising he asserted at the London event.