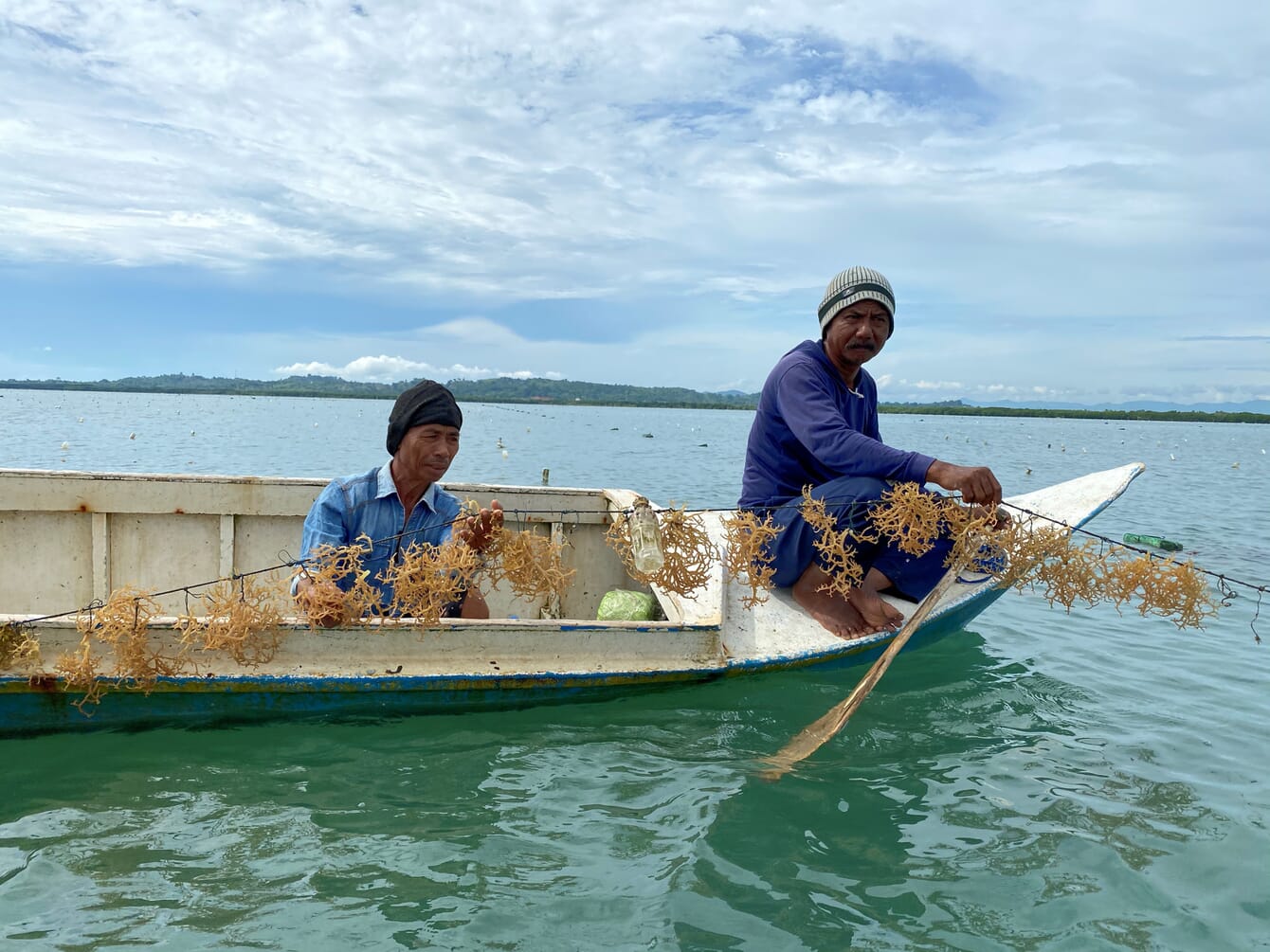 Sea Green aims to enhance aquacultural value chains from end-to-end through the digital, organisational, and commercial enablement of coastal communities. Operating within the guiding principles of the UN's SDGs, the startup is already working alongside coastal communities in Indonesia to promote inclusive growth, strengthen coastal resilience, and tackle the climate and ecological emergency.
The company was established in 2020 after an internal research study, conducted by a partner organisation, outlined the current challenges, opportunities and risks facing the Indonesian seaweed sector.

Amongst the founding team were Fred Puckle Hobbs and Paddy Tarbuck, bringing finance operations, and climate and sustainability experience with them respectively. Both were keen to assess how much potential there is for seaweed to transform coastal livelihoods, as well as assessing the associated environmental impact of the sector.
"The study revealed that Indonesia's seaweed farmers have limited access to finance and are too often indebted to traders, with many farming households lingering below the poverty line as a result. Hence, there is an urgent need to de-risk production in order to facilitate investment," explains Tarbuck, who is Sea Green's director of research and development.
"The study also demonstrated that the seaweed farming supply chain is fractured and imbalanced, with complex levels of aggregation further perpetuating systemic issues. Sea Green are working to rebalance the supply chain through the support of governance structures, combined with the development of a blockchain-enabled digital ecosystem that assures complete transparency and accountability.
"Another key barrier for farmers relates to the accessibility of advanced equipment, tools and seed stock needed to improve quality and yield. Guaranteeing the supply of safe and resilient seedlings can help farmers reduce disease prevalence and ultimately enhance risk management, whilst additional provision of enabling technology, infrastructure and capacity building programmes can further empower livelihood resilience and reduce environmental impact," he adds.
Sea Green doesn't operate as a standalone venture, but relies on a symbiotic relationship with MARI Oceans – a community development vehicle led by Dodon Yamin, which leverages cooperative structures to enable direct financing, providing the framework needed to optimise farming operations.
While MARI engages directly with farmers, Sea Green is the regional and global facing digital ecosystem which aims to add value through market access, service integration, and data-driven insights. MARI Oceans farmers will be the first users of Sea Green's platform.
A fresh approach
Sea Green's approach is different from previous, traceability-focused solutions for seaweed cultivation, which tend to concentrate on the demands of consumers, rather than the needs of primary producers.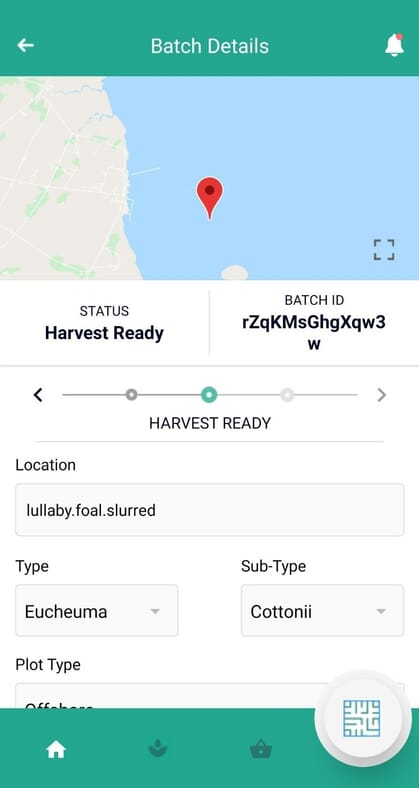 "New solutions are already emerging for other aquaculture sectors, but seaweed currently lacks necessary infrastructure upon which to build value-add services and deliver impact. Data is key for de-risking the entire sector and ensuring connectivity, transparency and accountability of the supply chain," explains Puckle Hobbs, the firm's chief operating officer.
"Blockchain provides an immutable ledger supporting all operational data (including environmental monitoring, ownership tracking, online payment and product traceability to name a few), whilst API integration provides connectivity to a broad spectrum of service providers – including banks, insurers, investors, traders, processors and development partners," Puckle Hobbs adds.
The adoption of these technologies and other services, according to Sea Green, provides farmers with access to new markets, the chance to diversify revenue streams, and the ability to optimise farm management.
Interaction with farmers
While Sea Green is very technology-driven, the company is aware that it's essential to grow with the backing of farmers and not try to impose a top-down technological solution on a demographic who have been operating successfully – albeit on fine margins – for decades.
"At the moment, we're working with a very established community of seaweed farmers in Bone, South Sulawesi. We see this location scaling to approximately 200 farmers and their families under the MARI banner, with plans to expand to additional sites across the country beyond 2022 explains Tarbuck.
"Sea Green are continuously engaging and learning from partner farming communities to facilitate the delivery of additional needs-based services such as microfinance, plastic banks, and conservation projects," he adds.
As well as working closely with the farmers, Sea Green is in the process of confirming partnerships with companies in the fields of ocean analytics, risk management, biotechnology, and platform solutions to ensure they can draw on the range of technical expertise required to develop their ideas.
Ambitious targets
Looking ahead Sea Green's founders have ambitions to develop a platform that's internationally adopted to guarantee safe and sustainable seaweed production around the world. While it's still early days they have already set impact measurements for 26 targets across 13 of the 17 UN SDGs.
"Sea Green seeks to balance social foundations within ecological means. The SDGs provide a unique framework by which we can effectively communicate our impact, with a central focus on poverty alleviation and the equitable growth of coastal communities, achieving carbon neutrality and the creation of integrated farming systems that boost biodiversity and restore ecosystems," explains Tarbuck.
Sea Green are aware that these are lofty ambitions, but strongly believe that their vision and impact can be accelerated through collaboration and innovation.
"We're going to need transnational and cross-sector collaboration as well as legislative and regulatory support to ensure sustainable development of the seaweed industry globally. It's also essential to connect with downstream partners, in particular those interested in the use of seaweed to sustainably develop their supply chains," reflects Puckle Hobbs.
Fundraising
Both Sea Green and MARI Oceans have been self-funded to date but are currently undertaking a capital raise to scale their initiatives.
For more details, please contact – fred.pucklehobbs@sea.green