As part of the deal in the licensing and research agreement AquaBounty will co-fund CAT's research into using gene editing to produce a sterile finfish for use in aquaculture. CAT will hold the patents for their technology, while AquaBounty will receive a non-exclusive, royalty-free, licence to those patents and the technology. The development work will be performed at CAT's facility in San Diego.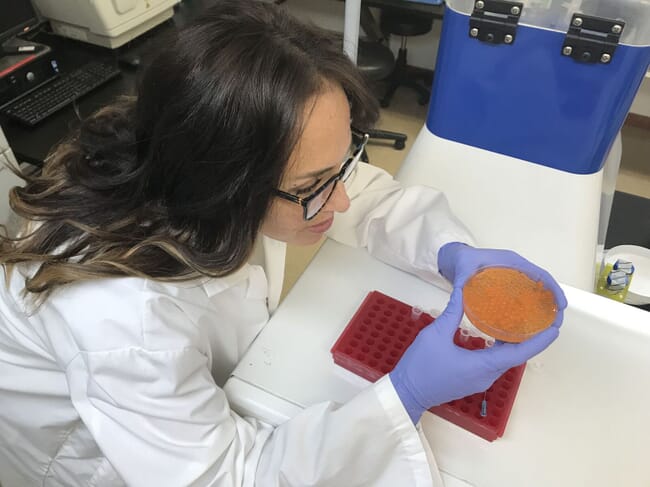 Dr John Buchanan, CEO of CAT, commented: "We are delighted to work with AquaBounty to develop this technology and realise its potential in aquaculture."
Ronald Stotish, CEO of AquaBounty, added: "Although AquaBounty has been very successful in routinely achieving levels approaching 100 percent sterility using triploid induction technology, we are very pleased to be working with CAT and using their innovative gene editing approach to ensure 100 percent sterility genetically. Sterility of farmed fish has many environmental and production benefits and we believe this project has a broad range of potential applications in the industry."
CAT operates two laboratories: its research hub in San Diego, California, and the world's only Level 3 certified pathogen containment, private aquaculture research facility located on Prince Edward Island in Canada. Owing to the expertise of its team and the unique versatility of its labs, CAT is enabling the aquaculture industry to achieve efficient production growth without endangering the natural environment.