Called Smart-Fish, the printing package is led by Harri Määttä of Oulu University of Applied Sciences (OUAS), in Finland, who explains to The Fish Site how the project is moving ever closer to commercialisation, following successful pilot scale trials in Norway and Iceland.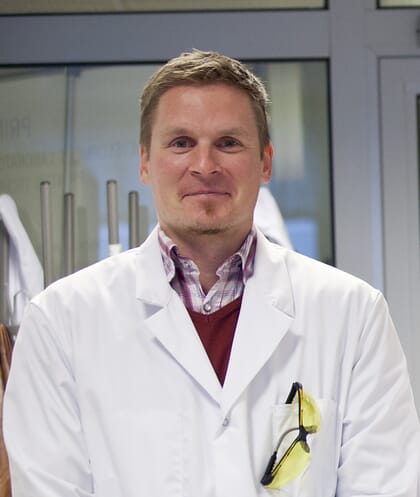 What are you developing?
The core product developed in the project is an an electronic device printed onto a thin, flexible label that will be put on individual food packages, allowing the food to be tracked and the temperature logged during transport. Producers can monitor their packages during transport and verify if they are properly handled – a useful tool to ensure quality, improve handling and to verify insurance claims.
How did you come up with the idea?
The project idea arose from discussions with the University of Iceland and some UK partners back in 2013 – temperature loggers are widely used in the transportation on fish but real-time systems were not available at that time or they were hugely expensive and complicated. We secured funding and received positive comments from several companies that this type of a system could prove the quality of their product and also improve the competitiveness of aquaculture business in northern peripheral areas.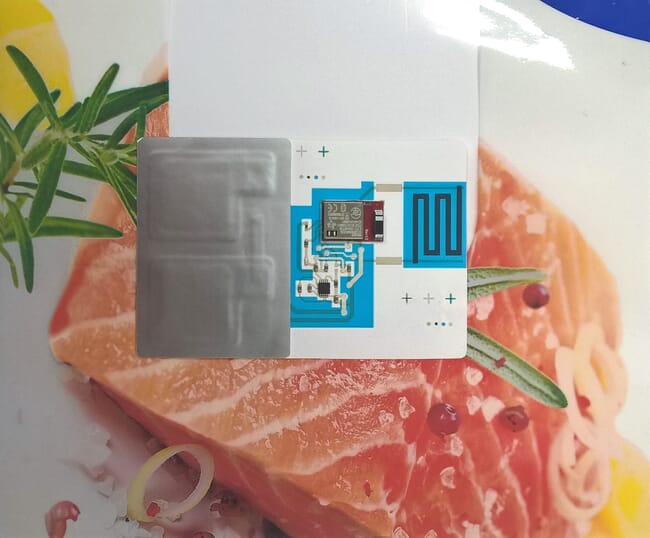 What feedback have you had from aquaculture producers / seafood retailers?
Several aquaculture companies have told us that the Smart-Fish type of system would definitely help them not just to improve the quality of their products but also prove to the customers that their product is of good quality. The system could be used later in each individual seafood product if the price is significantly reduced. Even now, however, the system is economically viable in the transportation of more expensive products. For example, recent discussions with Marks & Spencer suggested that it could be used to monitor shipments of premium fish to Europe. Another application could be for tracking sea bass, sea bream and trout within Europe.
How did you choose your partners for the project?
It was important to have partners from countries where the aquaculture business plays a major role and Iceland, Norway and Scotland were the obvious partner countries. OUAS brings the knowledge of printed electronics and wireless communication technologies as well as data handling expertise. UoI School of Engineering and Natural Sciences has an interdisciplinary team with experience from international R&D projects focusing on quality, safety, transparency and traceability of the chilled/frozen supply chain of fish products. Nofima has extensive international experience from relevant projects in the food and seafood sector, and carries out RTD related to economics, marketing, logistics, process mapping and traceability, particularly of seafood products. They provide quality analyses to study time of shelf life based on different packaging technologies and storage conditions. Finally FAI Aquaculture is tasked with preparing the commercialisation of the system, including market research and assessment of different means of commercialisation. They also have good connections to several retailers and aquaculture producers.
How have the trials gone so far?
Finding the best material for a printed temperature sensor was time-consuming and we tested more than 20 different materials before choosing the best performer. We've now done field trials in both Norway and – just last week – in Iceland which demonstrate the potential of the system, as well as suggesting what development work is needed to commercialise it.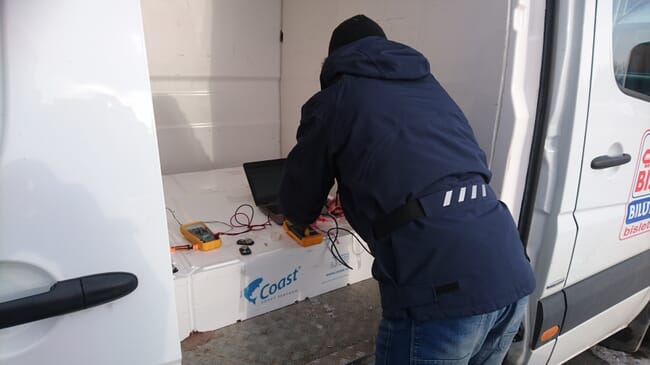 How widespread could the impact be?
Several different systems, but usually just temperature loggers, are already used in the transportation of aquaculture products, showing that there is a definite need for tracking the temperature in real time and cost-effectively. Temperature-related transport issues are worldwide and in many areas the Smart-Fish system could be used not just to prove that the product is good quality but also – in areas with poor transport links – it could reduce the risk of fish spoilage and contamination.
Aquaculture and fish aren´t the only areas where the system could be used. Other temperature sensitive products where it could give significant benefits include medicine, human organs, or fine wine, to name but a few – the tracking of temperature is really critical.
When might a version be commercially available?
The technology we've developed is now advanced enough to be commercialised, but we still need to reduce the price of the system. Even though the price of the Smart-Fish sensor label components has been significantly reduced during the project's duration the material costs are still around €8 per label. However, this should drop within the next 2-3 years to make it commercially viable.