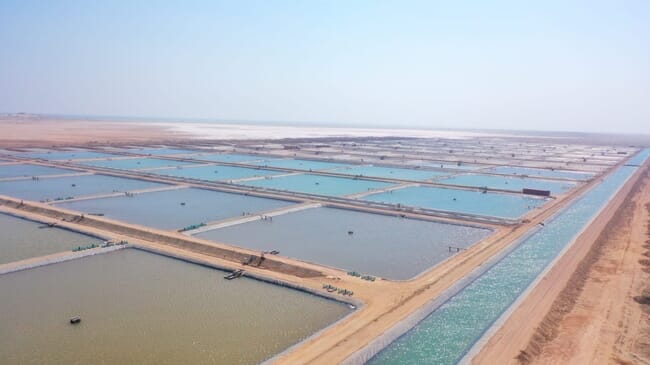 Trading under the name of the Oceanic Shrimp Company, it is being led by the investment arm of Fisheries Development Oman (FDO) alongside the Natural Shrimp aquaculture company, in addition to other investors.
According to FDO, it marks the start of a number of farming projects that will be developed along the coasts of the Arabian Sea in South Al Sharqiyah and Al Wusta governorates, in cooperation with the Ministry of Agriculture, Fisheries and Water Resources.
The project, which cost about RO20 million (£39 million), covers 500 hectares of land and is due to have a production capacity of about 2,100 tonnes of shrimp in 2022, rising to 4,600 tonnes upon full operation in 2023.
The project includes:
A maturation unit for egg production with capacity of 1.2 billion eggs per year.
A post-larval production unit, with a capacity of 400 million juveniles per year.
A nursery unit, with a capacity of 250 million juvenile shrimps per year.
220 grow-out ponds.
A facility for pre-processing and packing shrimp.
Administrative offices and laboratory.
Maintenance workshops.
According to the company, the project will create a number of business opportunities for SMEs operating in allied industries, and will pave the way for the development of value-added shrimp products.