The company, which aims to produce 54,500 tonnes of salmon this year, recorded an EBIT/kg of NOK 21.99 (£1.92) during the first quarter of 2019. Although this pre-tax profit figure wasn't as high as anticipated, the company has been ploughing its profits of recent years back into itself, as part of a DKK 3 billion (£343 million) programme of investment between 2018 and 2022.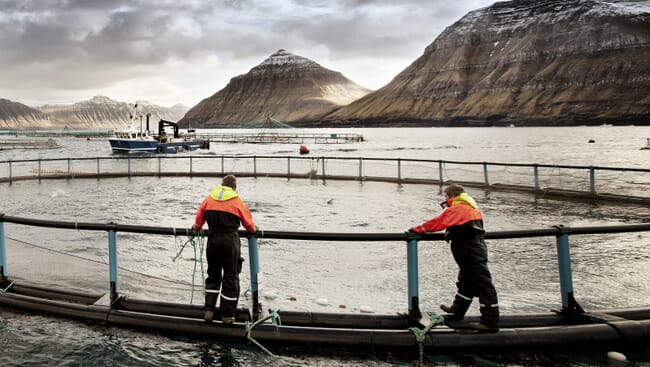 According to its Q1 report, published today, this will "minimize the biological risk, increase efficiency and create sustainable organic growth".
Commenting on the result, CEO Regin Jacobsen said: "The disrupted market balance from Q4 2018 into Q1 2019 resulted in a weaker than expected result in the farming segment in the first part of Q1 2019.
"The new hatchery at Strond is now about to start the fourth batch, since the first eggs were hatched last summer. The first smolts will be transferred to sea sites in the second half of 2019.
"The biological development was very positive during Q1 2019. Investments in reducing risks, improving efficiency and creating growth continue with several new projects, mainly focusing on smolt capacity in addition to a new live fish carrier and a new biogas plant."
Bakkafrost focuses on using non-medical methods in treatments against sea lice and has invested in new technology to comply with this strategy. The company has not used any medicinal sea lice treatments since 2017.
Looking ahead, Bakkafrost expects to release 13.5 million smolts in 2019, compared with 12.5 million smolts in 2018 and 9.9 million smolts released in 2017 and the company aims to be self-supplied with 500 grams smolts by 2021, in order to shorten production time at sea as well as reduce biological risk.
The new hatchery under construction at Strond has now begun operation and is expected to be in full operation by the end of 2020, allowing the company to gradually increase harvest volumes from 2021.