Itochu has agreed to distribute the entire 10,000 tonnes of Atlantic salmon that Soul of Japan aims to produce annually from its new facility in Tsu City, which is due to be finished in 2021.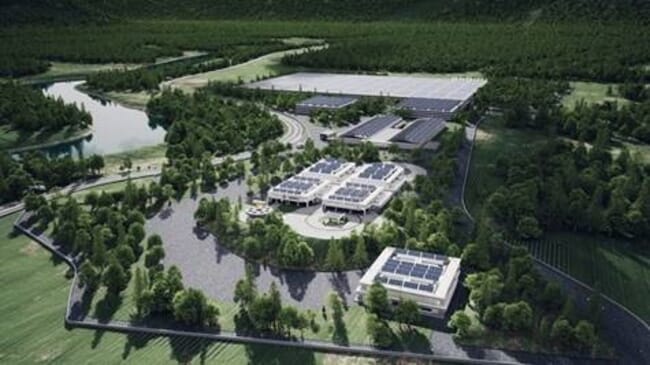 Pure Salmon's farms use recirculating aquaculture system (RAS) technology provided by AquaMaof.
The Tsu City facility of Mie Prefecture is within easy reach of Tokyo, Nagoya and Osaka, allowing distribution to Japan's most populous main consumption centres. At 137,000 square metres, it will be the largest land-based salmon farm ever built in Asia.
Kenichi Tai, chief operation officer at Itochu's fresh food division said: "We are delighted to have signed this landmark agreement with Soul of Japan which will bring fresh, healthy and sustainable salmon to our customers in the Japanese market. We also look forward to developing and broadening this relationship in the future to include other markets where Pure Salmon is building land-based salmon facilities."
Stephane Farouze, board director of Pure Salmon and chairman and founder of 8F Asset Management, said: "This agreement, with one of the largest and most respected distribution partners in the region, is further proof of the huge appetite in Asia for fresh, sustainable, land farmed salmon. It is a significant achievement for us, and a major milestone on our journey to providing consumers around the world with safe, environmentally friendly salmon, free from microplastics, antibiotics, pesticides and other contaminants."
Erol Emed, CEO of Soul of Japan, said: "The retail value of this agreement is worth approximately US$200m annually. Our distribution deal with Itochu is a significant validation of our strategy and vision. And it should be a clear indication to the industry that, despite being a new business, we have a product and an operation that should be taken very seriously."
This announcement follows news of Pure Salmon's ambitious launches, a fully operational facility in Poland (producing adult-size fish of 4-5kg) and projects underway in Japan, Europe, America, China and Lesotho that will contribute to Pure Salmon's aim to produce 260,000 tonnes of salmon per annum in facilities around the world.