The aquaculture health, advanced nutrition, and genetics business, claims that the £40 million facility is the most advanced of its kind in the world, and will increase Benchmark's egg production capacity by 75 percent – allowing them to supply the global market with biosecure eggs year-round. Benchmark currently outsources part of its production to meet growing demand for its products. The new facility will enable the company to bring all its production in-house.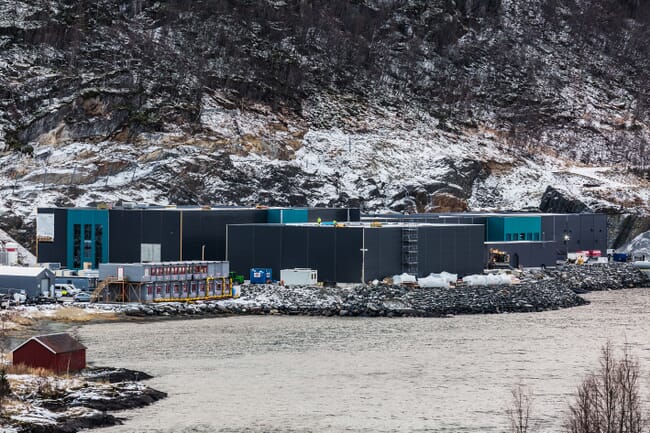 Sales of fertilised eggs from Salten will commence in November 2018 and additional fish will be brought into the facility to ramp up volumes, with full production capacity expected by 2021. Salten is located in northern Norway and the new facility will allow Benchmark to serve this region's increasing salmon production as well as the rest of Norway and international markets.
The company points out that the fundamentals for salmon farming continue to be very attractive. Global demand for salmon has grown by 6-7 percent annually in recent years and is expected to increase substantially over the next decade from countries including America and China where consumption per capita is low, but growing as a result of increasing health awareness and a growing middle class. This growth and a continuous effort to increase efficiency in the industry will continue to drive demand for robust genetics.
Malcolm Pye, CEO of Benchmark, commented: "The opening of our new facility in Salten on time is a very important milestone for Benchmark which will allow us to capitalise on our leading market position in salmon genetics and the favourable long-term market trends in the industry. We expect it to contribute additional revenues at higher margins."