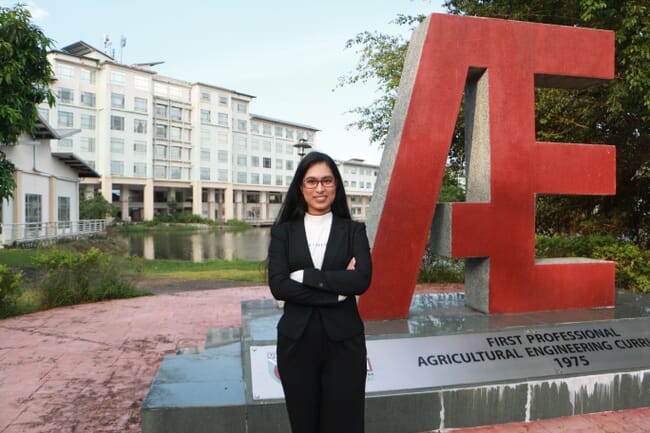 Briefly describe your aquaculture career
I'm a postgraduate research assistant at Universiti Putra Malaysia (UPM), working on my master's thesis about the internet of things (IoT) in aquaculture. Before this, I worked on three projects in Bangladesh that focus on agritech, female empowerment and information communication technology (ICT) in agriculture.
The first, E-village, is Bangladesh's first smart agriculture endeavour that deploys IoT-based smart farming. It's run by the Centre for Research and Innovation (CRI), a not-for-profit policy research organisation that aims to create a platform for public discussion on national policy in Bangladesh. I was a research assistant and coordinator on the project. The second is CRI-Young Bangla, the youth platform of CRI, which encourages women and young people to get involved in nation-building. The third is Oxfam Bangladesh's PROTIC project. I was hired as a research fellow and helped to create a smartphone app for shrimp farmers to detect common shrimp disease and provide treatment. This research is copyrighted work in Bangladesh.
Can you give a brief overview of your current work?
My team and I are developing a system that includes all the components to automate an aquaculture farm. We focus on production-related decision-making and help farmers make the right decisions. We also concentrate on water quality and the adverse effects it could have on farming, as well as culture parameters, reasons for water quality degradation, profit and loss and raising awareness about smart aquaculture.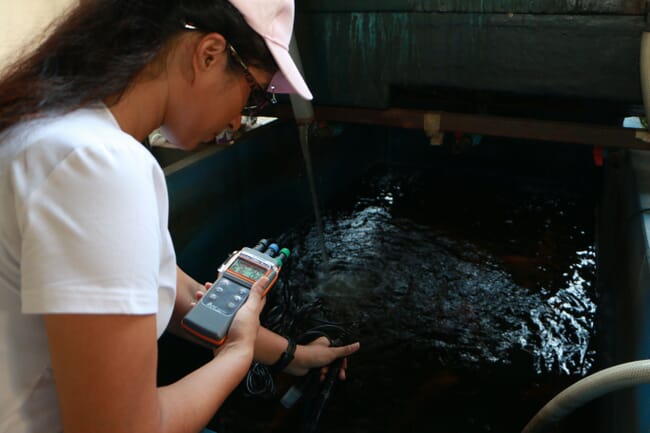 What drew you to IoT?
I am fascinated by the use of data to make decisions in aquaculture, and how IoT can improve communication and decision-making. Bangladesh is one of the world leaders in aquaculture output, and as a Bangladeshi I feel it's important to ensure that Bangladesh's aquaculture production is maintained in an easy, expedient manner to feed the burgeoning population.
How is IoT changing aquaculture today?
It guarantees global food security by ensuring that harvest optimisation, quality control, traceability, disease management and optimised feeding are all economical and sustainable.
What has been the most exciting IoT project that you've been involved in?
The E-village project (mentioned earlier). Its objective was to provide farmers with real-time data on vegetable fields using an IoT device and mobile apps. It was a resounding success, and increased farmers' benefits by 40 percent by reducing labour and input costs. It was an honour to have been a part of it.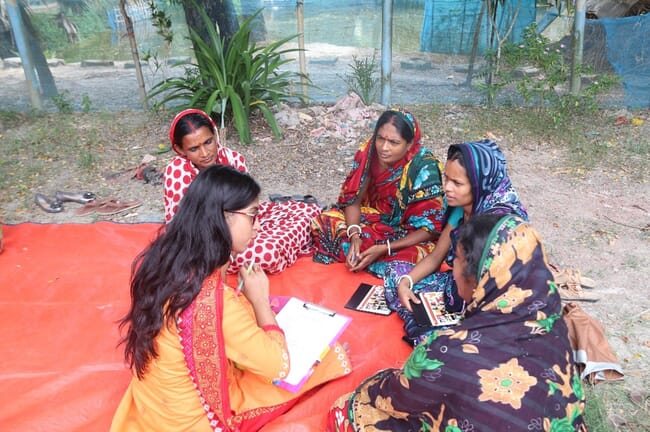 What does a typical day consist of for you?
I currently have a lot of responsibility managing research projects. My team and I spend the majority of our time planning and developing software, database systems, identifying sensors and other types of equipment, collecting water data and analysing it. We also have frequent meetings with farm owners, visits to farms, and regular brainstorming sessions with the supervisory committee and other researchers.
What is the hardest part of your role?
Managing and organising my current work is quite challenging! I'm also dealing with two completely different fields, in that IoT is part of computer science while fisheries is biological science. Merging two very different fields is one of the toughest aspects of my work. But everything I do gives me a clear picture of IoT in aquaculture and how it benefits the industry. This gives me much to think about and makes me feel even more enthusiastic about IoT.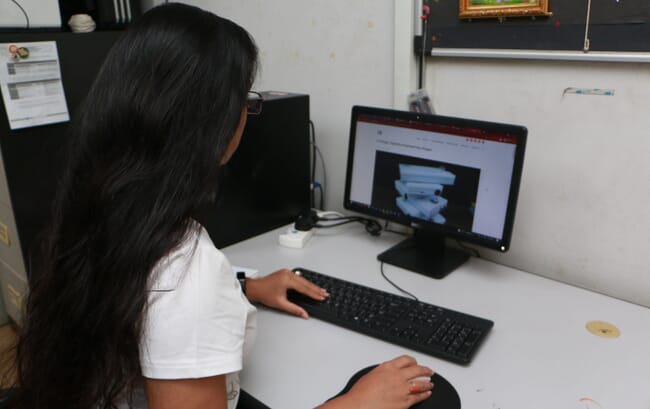 What work-related achievement are you most proud of?

In Bangladesh, I was awarded the ICT fellowship from the ICT Division of Bangladesh. Meanwhile in Malaysia, myself and my team of researchers from Malaysia, Japan and Bangladesh won the MTSFB Industry Promotion and Development Grant (IPDG) 2020. Another notable accomplishment was being acknowledged at UPM for publishing part of my research in Reviews in Aquaculture. I also have graduate membership of the American Society of Agricultural and Biological Engineers (ASABE).
Have you encountered any gender-related challenges in the sector?
As a woman, I've had to deal with a lot of societal expectations and prejudice. Many people told me that a scholarship wouldn't be enough to pursue my dream of higher education and that being a woman, I wouldn't be successful. In the end, my mother and sister helped me leave Bangladesh so I could continue my education. I wouldn't be where I am now without them and if I hadn't made this most courageous choice to go to Malaysia. I believe every girl has great potential, but society places unnecessary obstacles in her path. Because of this, my life's goal is to assist women and girls who have a desire to continue their education and contribute to the scientific community.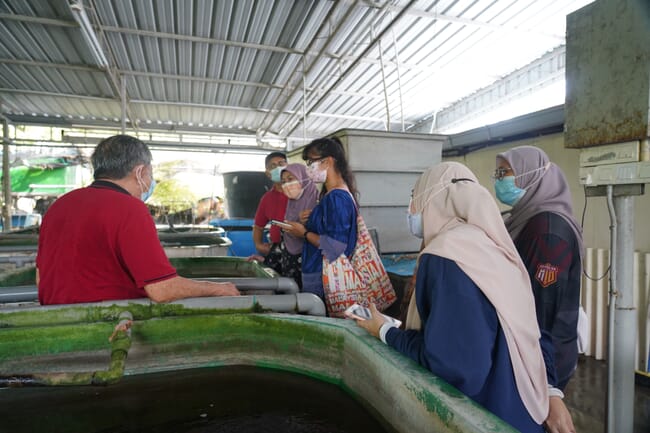 Are there any individuals or organisations that you've found particularly inspirational?

I was inspired by technology in aquaculture because of my work with E-village. I would like to acknowledge the important contributions of my mentors Professor Roshidul Hasan (smart agriculture pioneer in Bangladesh), Tonmoy Ahmed (CRI coordinator), Radwan Mujib Sidduqe (CRI trustee) and Dr Md. Mamun-Or-Rashid (Professor at Dhaka University), who helped me to believe that Bangladeshi youth can harness natural resources and bring their country to a position of prominence. Professor Geospatialist Abdul Rashid Bin Mohamed Shariff's visionary teaching at UPM has made all the difference in my life. He has inspired me to think about how to make technology accessible to everyone, regardless of income level. Last but not least, Prof Dr Hasfalina and Dr Norulhuda at UPM, who have been guiding me with the utmost care to reach my goals.
What advice would you give to women who are considering working in aquaculture?

I want to encourage everyone, not just women, to learn about aquaculture's contribution to food production and to treat it with respect. Aquaculture practitioners play a critical role in providing the general population with high-quality protein. If you've already discovered this and are considering making a more significant shift, having faith in yourself and being willing to try new things will be key tools on your journey. You need to be brave enough to make a move. Also, before proceeding to any job, a thorough understanding of the subject matter is essential.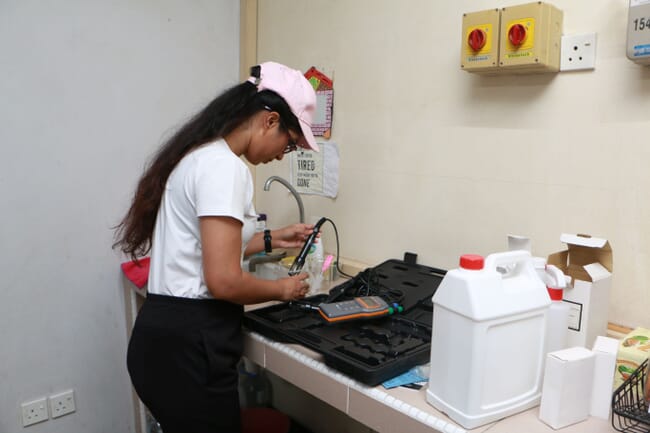 If you could solve one issue in aquaculture, what would it be?
Early warnings. Prediction can stop water quality degradation and disease in their tracks. Some solutions on the market tend to be generic rather than suited to a particular species. I want to use IoT, AI, and machine learning to tackle the problem of water quality and disease detection.
What are your ambitions in the sector?

I would love to launch my own venture and research lab to ensure the quality and quantity of fish production. Before that, however, I'm looking forward to completing my thesis!

How do you think IoT should evolve in aquaculture order to achieve its full potential?

With overfishing and a growing global population, aquaculture is becoming increasingly important. IoT and smart aquaculture are excellent ways to meet people's need for food and protein. Technology in aquaculture is constantly expanding, and there is no end to the possibilities. We can use it for anything from continuous monitoring and tracking to feeding, harvesting and food processing. Researchers are working round the clock to address challenges like security, privacy, data transfer and sensor shelf life and there should be more focus on these as IoT develops. Smart aquaculture has tremendous positive effects. It encourages young people to become entrepreneurs and has the potential to alleviate the problem of youth unemployment, particularly in highly populated countries. I hope that these are areas in which IoT in aquaculture will play a huge role.