So argued Dr Paul Doremus, NOAA's lead for seafood production and aquaculture, in a webinar organised by Hatch that took place yesterday.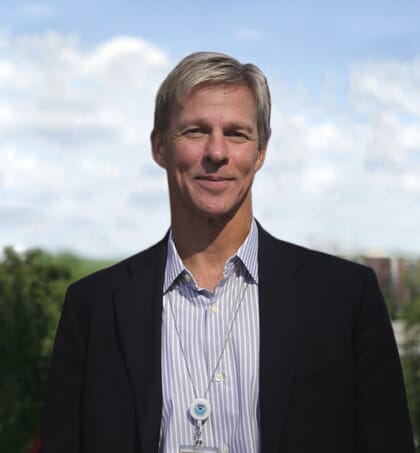 In discussion with Michael Rubino, the organisation's senior advisor for seafood strategy, and sustainable aquaculture advocate Jennifer Bushman, Doremus detailed a number of reasons why he was optimistic that the US was on the cusp of really stepping up its aquaculture production.

"There has been a lot of interest in aquaculture for decades but some things have really converged in recent years that I think are very, very powerful," Doremus pointed out.
Why import if it can be grown domestically?
He highlighted the fact that growing demand for seafood in the US was largely being met "by farmed seafood products, predominantly grown in other countries".
"We have a vibrant agriculture industry in the United States but it's way smaller than we have the potential to be… and there's a broader understanding that 85-90 percent of the seafood we consume is imported seafood, and a good proportion of that is aquaculture products. So there's a growing awareness that we're missing opportunities to provide local seafood… and in key areas industry is starting to realise that we've got to broaden our production portfolio," he added.
Technological opportunities
Doremus reflected on the changes in the aquaculture sector that were also taking place, with emerging technologies allowing more production to take place away from the traditional coastal zones, which have dominated so much of global aquaculture's growth over the last few decades.
"For all the growth in global aquaculture, the aquaculture industry is at a bit of a transition point itself. It's becoming more and more difficult in various parts of the world to locate farms, particularly in the coastal zone for lots of different reasons. As a result, there's increasing interest in diversifying how fish, in particular, can be produced, as well as other types of seafood products. So I think there's a bit of a technology change that's in front of us. It's going to be combination of stronger and broader land-based and stronger and broader coastal and ocean-based agriculture – we need all of those."
Changing attitudes
He also highlighted how aquaculture is beginning to be viewed differently by many previous opponents to the sector, particularly those within the environmental movement.
"There's also an increasing element of the environmental community that's thinking less about the environmental resources we protect and more about how do we sustainably grow a high quality protein for a growing population and not destroy the environment at the same time. So this notion of what a climate resilient food production system looks like has become a very significant and very strategic concern in the environmental world. People are starting to see aquaculture not as a problem: we have the science and technology to do it sustainably and it's starting to look like a solution to our biggest problem – growing food in a climate resilient way."
"Attitudes have been much more adversarial around agriculture, but people are now seeing that if they do it right they can to well by the environment at the same time," he added.