"No effort should be spared to maximize our aquaculture production". These were the recent words of Ghana's Minister for Fisheries and Aquaculture, Elizabeth Afoley Quaye, when she announced plans to increase the country's aquaculture production – which mainly consists of tilapia – from 58,000 to 100,000 tonnes this year.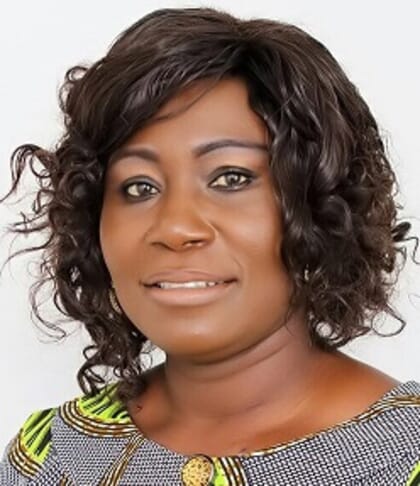 Whilst this target is achievable, its achievement may be difficult to meet without first addressing a number of challenges facing the country's more remote fish farmers – problems that can be related to health issues as well as feed and seed stock supply.
Ghana has over 1500 small scale pond farmers who find commercial feeds too expensive, so they compound their own feed on-farm, using alternative feed sources like cocoa pod husk, palm kernel cake and copra cake. Whilst most of the ingredients used are proven to be viable, they are not produced under strict bio-secure conditions, and naturally affect the final product.
There are three state-run tilapia hatcheries located in the Greater Accra Region, and more than 20 private hatcheries located in the Eastern Region, close to Lake Volta, where most of the cage farmers - who account for over 90 percent of the current 58,000-tonne annual output - operate. The Water Institute's Aquaculture Research and Development Centre (ARDEC) at Akosombo serves as the source of broodstock for all the hatcheries.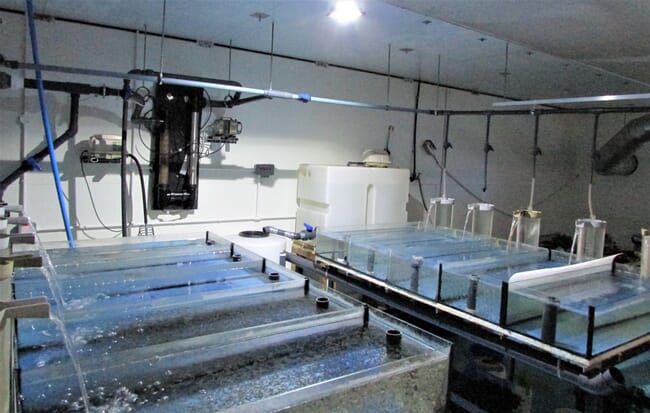 However, there are virtually no supply lines from the hatcheries to the other parts of the country, where pond farmers are located; the farmers are responsible for transporting their feed and fingerlings from the hatcheries and purchasing centres to their farms. Apart from adding to their operational costs it provides a further incentive for farmers to produce their own feed and significant levels of stress-induced mortality occur as a result of carrying fingerlings over long distances. It is not surprising, then, that some pond farmers also stock wild tilapia, which can struggle to grow as quickly or be as robust.
There are other issues associated with the supply of tilapia fingerlings. The regular size of the fingerlings sold by the hatcheries is 2.5 grams, but because of the high demand, smaller sized fingerlings are often sold, which have lower survival rates. There is clearly a weak link in the value chain. Nurseries and supply vans are needed to provide better services to the many pond farmers who are beyond the easy reach of the hatcheries.
ARDEC supplies the hatcheries with monosex tilapia seed stock, using a hormone-induced sex reversal process to ensure all-male stock – which mature later and therefore grow faster. Dr Francis Anani, a fish nutrition expert at ARDEC, says that in spite of its some shortcomings, sex reversal is playing a useful role in Ghana's development as an aquaculture producer.
"We are testing our processes. Over the long term, we would ensure a procedure that is completely efficient and widely acceptable. I must emphasise, however, that the tilapia that is harvested and sold at the markets and shops is completely free of any trace of hormones," he says.
However, to ensure that an all-male regime is retained, ponds must first be thoroughly sanitised to remove any trace of female strains and this is often not properly adhered to, and some farmers end up with significant numbers of female stock.
The presence of wild tilapia and foreign strains, suspected to be Chinese, also presents a significant health challenge. Kofi Antobam, a fish farmer in at Agogo in the Ashanti Region, would rather buy the Akosombo strain fingerlings from recognised hatcheries.
"But it is difficult," he explains. "It is very expensive bringing them from the Eastern Region. So I buy what I get from suppliers nearby. I know from experience that the Akosombo strain is preferable, but I have no choice. The large fish farmers have vans that supply tilapia to the towns and cities, so why can't the hatcheries do the same? Apart from helping us to avoid mortalities on our farms, they will make more money."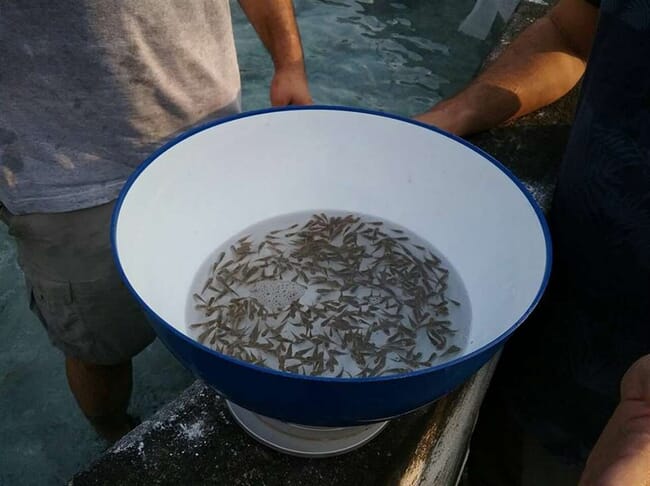 At a recent fish health workshop Jacques Magnee, technical director at Raanan Feeds, discussed health challenges which have been faced recently by Raanan's client farmers. Outbreaks of Streptococcus agalactiae, he said, had affected farms since last July and have caused up to 20 per cent mortalities. The bacteria are becoming antibiotic-resistant, and – in the absence of available Streptococcus-resistant strains in the region, the most effective antidote is vaccination. Unfortunately, many pond farmers swear by antibiotics, and do not agree to use vaccines until significant losses are registered.
Magnee also emphasizes the need to address the use of small fingerlings and the transportation of fingerlings over long distances. These issues, he says, were associated with high mortalities, and he suggests collaboration between industry regulators and farmers' associations to plug this important gap. Even surviving fish, he says, spend a lot of effort fighting disease instead of growing. They are affected by pathogens which cause weakness, slow growth and low feed intake.
He emphasizes the importance of the link between foreign exchange stability and stable prices of inputs, and expressed the hope that Ghana will avoid the currency devaluations which caused prices of imported ingredients to appreciate. Imported ingredients such as soya meal and vaccines are crucial to the work of feed input manufacturers and the efficiency of fish farm operations. Exchange rate mechanisms must be used to keep their prices stable, in order to bring aboard the many fish farmers who are compounding substandard feed on-farm and avoiding "expensive" commercial feeds. In a separate discussion, he said that Raanan was prepared to consider using substitutes for imported ingredients like soya meal, if their viability is proven and reliable supply can be guaranteed.
Although quite a few water bodies in Ghana have been polluted by the operations of illegal gold miners, Lake Volta has been spared. Magnee believes that this freedom from environmental challenges should enable the lake's farmer to maximise output.
"Lake Volta's water is not contaminated by any source of pollution from mining, industrial pollution from big cities or intensive agricultural activities. This therefore presents the opportunity for fish farmers to produce naturally high-quality fish for the local market," he argues.