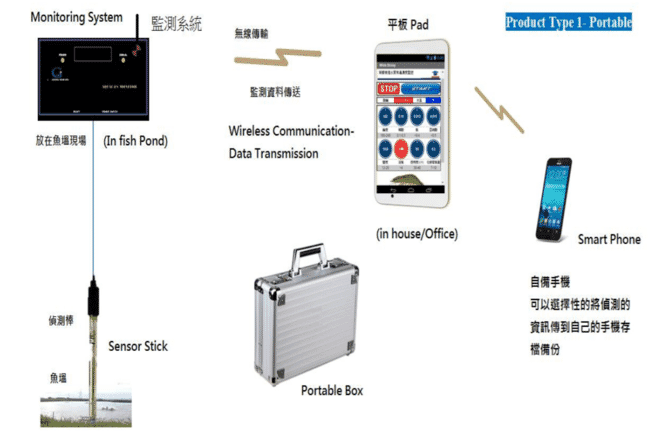 The Taiwanese firm has developed a patented system that enables quick monitoring of water quality, as well as using AI and the Internet of Things (IoT) to predict and pre-warn users about possible imminent toxic events as well as identify the likely sources of any impurities.
The system – which comes in both mobile and fixed forms, both of which fit into a portable briefcase – includes a water quality sensor that monitors over 20 water quality parameters (such as levels of ammonia, nitrogen and dissolved oxygen) and delivers alerts direct to users' smartphones. It also stores data in the cloud, allowing for Big Data analysis over time.
The product's development has so far been funded by the Taiwanese government and led by supervised by Dr Chin-Yuan Hsieh, a renowned scientist whose employers have included NASA.
As well as aquaculture, the company says the technology could also be used for a range of reasons including monitoring factory wastewater, drinking water, agricultural irrigation water and underground pipeline gas leaks.