According to Vietnam News, the country's Deputy Minister of Agriculture and Rural Development, Phùng Đức Tiến, wants to encourage greater investment in the sector, which is seen as ripe for sustainable development, if the right infrastructure is put in place.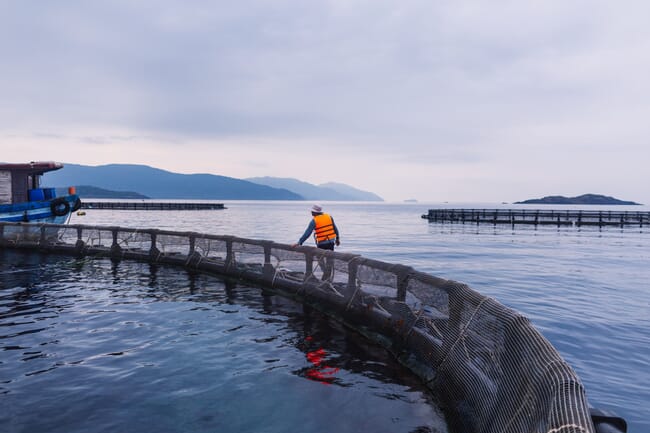 The country's marine aquaculture output has increased by 20 per cent every year since 2010 and now covers 70,000 hectares and produces 650,000 tonnes. However, by 2025, the government aims to increase the area used for marine aquaculture to 280,000ha, while producing 850,000 tonnes, worth up to $1 billion in export values.
To help achieve these goals the government plans to establish a fleet of logistics vessels and offshore marine farming areas in key provinces, which will allow for the establishment of industrial farms. It will also offer incentives for investments in the sector.
The overall goal is to produce branded products for the domestic and export markets and generate jobs in coastal areas. Priority will be given to multi-species farming and supporting a shift away from traditional to industrial models. The use of technology, international technology transfer and investments will also be promoted, and research projects will also be supported.
By 2045 it aims to increase annual exports from marine aquaculture to three million tonnes, worth over $10 billion.