Sponsor message
Are you trying to break into aquaculture industry or already working in the field and looking to gain additional expertise for career development?
VertiCulture Aquaponics The Future of Urban Farming
A new aquaponics farming company, VertiCulture Farms, is being developed in Brooklyn, New York. With public help, enough money has now been raised to fund an idea for a research and development farm on the roof of the old Pfizer building. Once they prove their technology, VertiCulture, plans to build New York Citys first commercial aquaponics farm, writes Georgina Starmer for TheFishSite.
The founders of this innovative project are Miles Crettien, who has years of experience cultivating plants in agricultural and research settings as well as an MBA, Ryan Morningstar whose mission is to change the way food is grown cultivated and distributed globally with expertise in food distribution systems, Jacob Hill, the expert in fish husbandry and ecosystem design, and Peter Spartos, who is an urban farmer and aquaponics/ecological design specialist. Together they have a vision of creating a sustainable city farm with an aquaponics system that can be used on a commercial scale.
The idea has received positive support from the public, with over $12,500 having been donated or by people buying the fundraising 'perks' detailed on the project page on indiegogo.com. The money is being used to purchase the equipment needed for the farm and once it is in full production, the running costs will be paid for by the sale of fish and vegetables.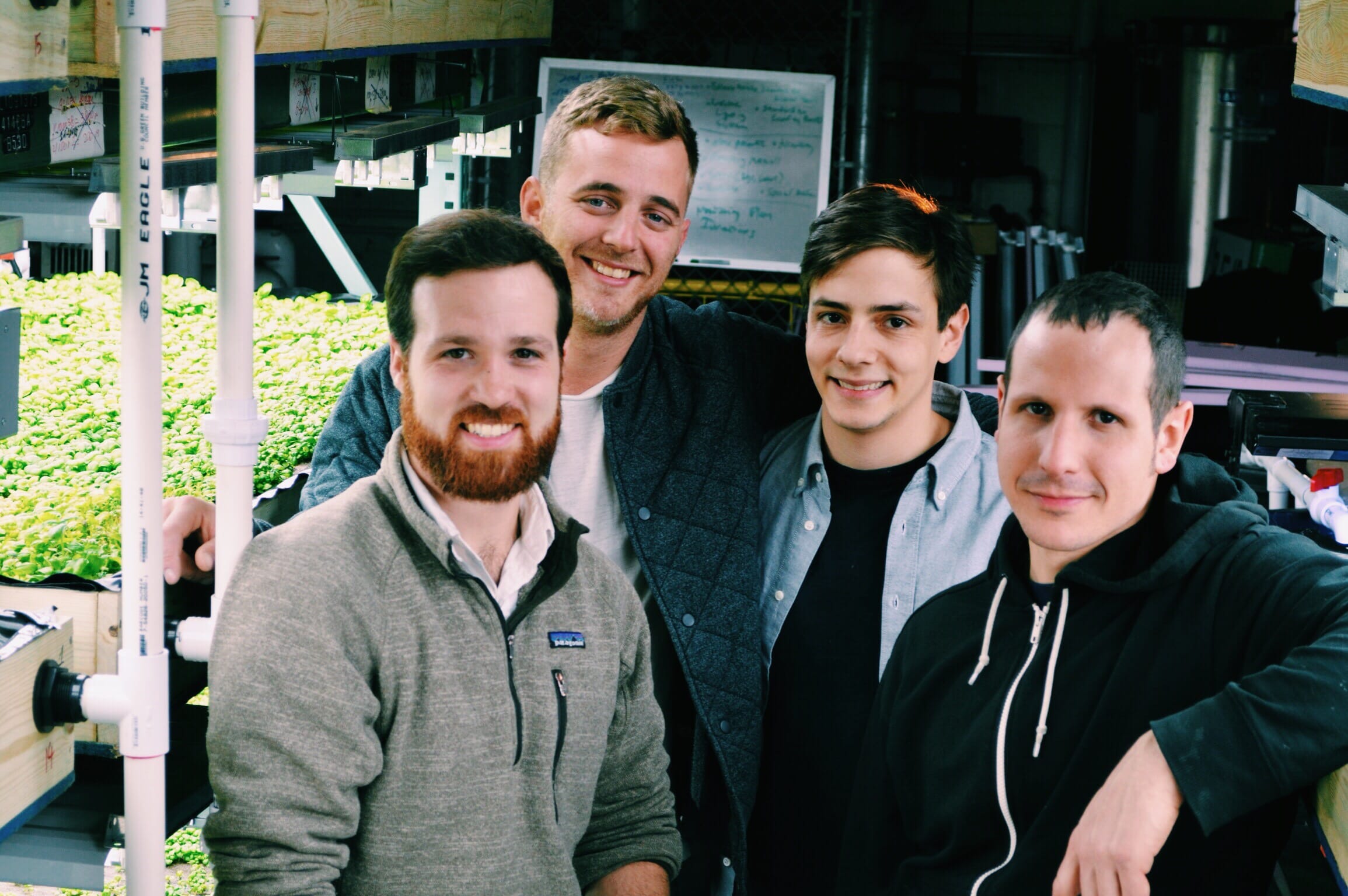 Miles Crettien states that: "Here we will test our growing technology and prove our commercial viability in the New York City market."
VertiCulture has developed an aquaponics farming system that uses tilapia fish that are grown in 300 gallon tanks. The system works using natural processes. The waste from the fish is rich in ammonia, and this is sent to the grow beds where bacteria breaks it down and turns in into nutrients for the growing plants. This then fuels the 480 square feet of vertical growing space for salad, herbs and vegetables. The roots of the growing plants help to filter the water, and this is then pumped back through to the fish to complete the cycle.
The only thing that needs to be added to the system is fish feed, yet the team at VertiCulture are even looking at ways to grow it themselves, as tilapia can thrive off of an insect and vegetable based diet, so that the farm would be completely self-sufficient.
The VertiCulture team explains its expansion to a commercial scale facility on the Kiva Zip public funding website, "this 10,000 square foot aquaponic greenhouse will produce nearly 60,000 pounds of fresh herbs and greens and raise over 14,000 pounds of fresh fish annually."
If proved successful, aquaponic verticulture farming could be the future of how we can sustainably produce enough food to feed the growing city populations. Traditional large scale farming has a damaging effect on the environment and uses up many resources such as land and water, often polluting it with pesticides and fertilisers. There is only so much land that can be farmed, and with more people to feed, it is clear that alternative and sustainable solutions are needed.
Similarly, over fishing has led to the reduction in fish stocks that could take many years to recover, and yet the demand for protein still needs to be met. While it is true that the most sought after sea fish cannot be kept in confined conditions as it makes it difficult to breed them, there are plenty of nutritious fresh water fish, such as tilapia, trout and carp, that are ideal for aquaponic systems.
VertiCulture offers an innovative solution to the unsustainable and long-term damaging effects of large scale farming. One factor to take into account is the food miles that are attached to the products we buy, and the carbon footprint it creates.
VertiCulture will be able to produce fish and vegetables that meet local demands, with virtually no food miles created. Miles Crettien states on the company's Indiegogo project page that "by using a recirculating system, we can grow more plants with 90 per cent less water than field agriculture, raise a variety of fish species without risk to native species and do it all in a smaller footprint."
The aquaponic system does not require pesticides or fertilisers to be used and the produce will available to people when it is fresh. It makes it possible for plants to be harvested the day they are consumed, so that they retain their maximum nutrient levels and are healthier to eat.
The produce grown on the farm will be sold to people in the Pfizer building and to food retail outlets.
They also plan to distribute it to lower income community members. Ryan Morningstar explains in a promotional video for VertiCulture about the inequality that exists in New York, in that access to fresh produce is either widely available in some areas, but only sold in small grocery shops in others.
Not only will VertiCulture aim to provide fresh, local produce, it shows that it should, and could, be available to people on all levels of income.
Aquaponic systems are an innovative way to promote sustainable living, whether on a large or small scale. It is something that people could set up at home, provided some basic rules are followed.
The initial expense is the equipment, but over time the financial savings made from growing your own food can be significant. Not only that, but once the system is up and running, it requires less maintenance than growing crops in the garden and it provides more produce per square foot.
All the crops and fish are organic, and to buy the equivalent in shops or at markets can be expensive. With a home aquaponic system, people can raise their own organic produce with considerably less cost.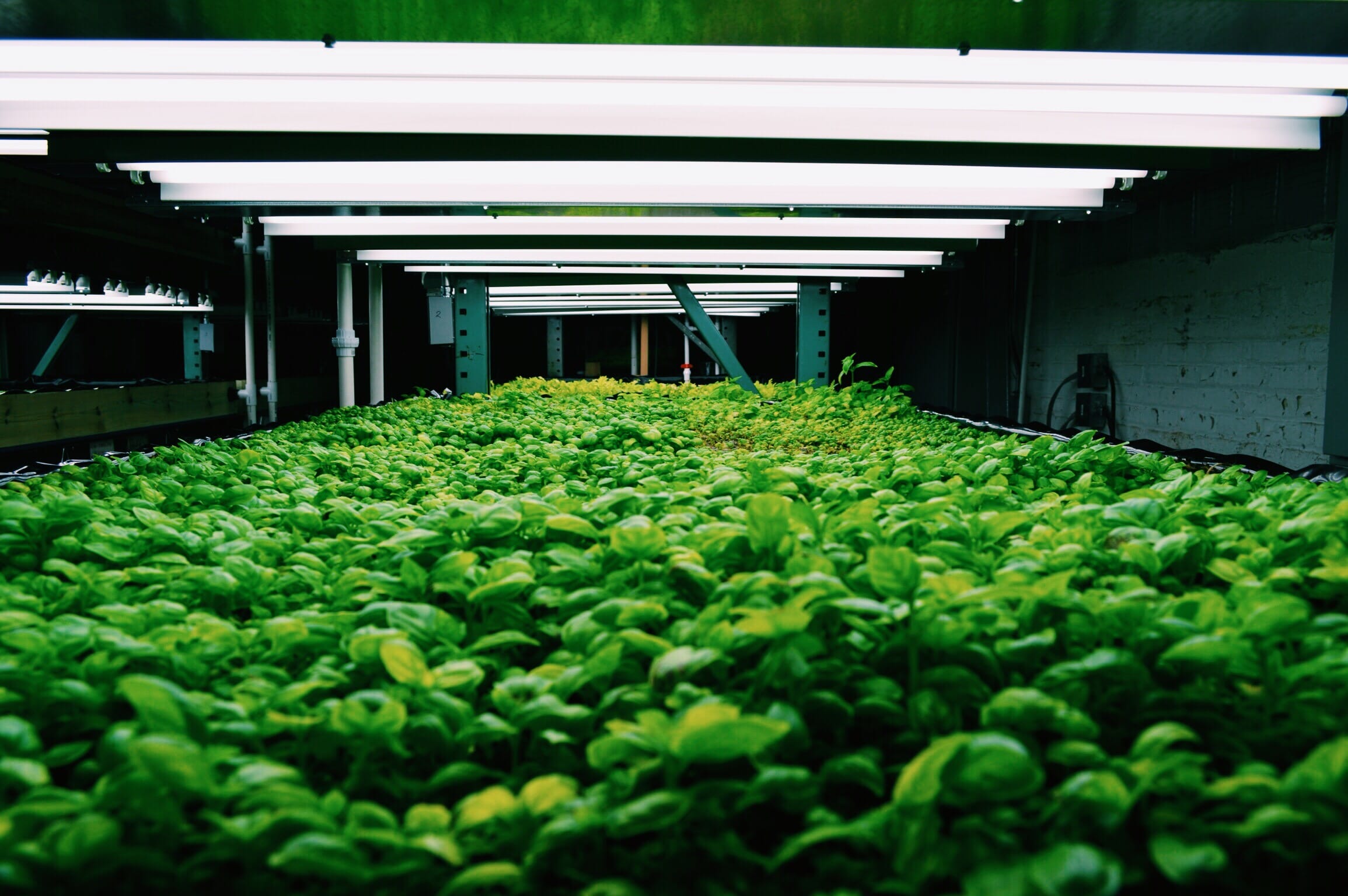 Here are some factors to consider when setting up a home aquaponic system.
Do your research about how the process works and what size system will fit into the space you have.


Location – cooler climates will require produce to be grown in greenhouses. Access to natural lighting is recommended to keeps the running costs lower, so for easy to use home set ups, outside spaces work best.


Tilapia are the fish that are commonly used in aquaponic systems, although most fresh water species can be farmed.
Attention must be paid to the requirements of the different species of fish, such as the temperature of the water.


Take into account the running costs of fish feed and electricity to power the system.


The ratio of fish to the size of the grow beds must be right. Plants that are in large grow beds will not be sustained by smaller numbers of fish.


The pH levels in the water can be affected but the type of gravel, or other growth media, that is used in the grow bed. This should be monitored to keep the fish in good health.
Home aquaponic systems are an easy, fun and satisfying way to grow organic produce. There are kits available to get started, or there are DIY systems that can be created from a variety of things, such as keeping fish in anything from glass tanks to plastic troughs. The benefit of a DIY set up is that it can be done without spending too much money, yet the kit systems offer you convenience of having all the equipment you need in one place.
VertiCulture offers for sale a home aquaponics kit with an instructional video, and they also offer a one-day aquaponics course.
Mr Crettien explains that: "It is just a matter of knowing your ratios, lbs of fish/gallons of water, gallons of water/sqft of grow beds, and then knowing how to acclimate your tanks with the right bacteria and allowing the system to reach a balanced ecological state before adding the fish and watering the plants."
The details on how to buy can be found on their Indiegogo page, and another benefit of it is that all the funds raised go straight back into the project to develop it further.
The future of VertiCulture, and aquaponic farming, looks promising. The success of this project could pave the way for similar farms to be created, bringing a sustainable and practical way of feeding growing city populations.
The VertiCulture team states on their Facebook page that "through the pursuit of expanding production capacity, VertiCulture will seek out new land and property to build systems at various locations throughout NYC and beyond."
The benefits do not stop there, as rooftop farming can reduce the damaging effects that cities have on the environment. Having green areas on rooftops lessens the amount of heat that the city absorbs. It also reduced the amount of rainwater that runs off the building and into the drainage systems. It is a way of reducing the environmental pressure that farming creates and provides a way of feeding the growing city populations with a range of healthy fish and plants, not just accessible by the privileged few, but by people from all backgrounds and levels of income. It makes fresh food accessible and affordable, promotes healthier food choices and has numerous economic advantages.
On a social level, it brings communities together and empowers them. VertiCulture go on to explain that the "integration of these systems into diverse settings provides the opportunity to educate and train individuals interested in gaining skills in aquaponic food production."
Although aquaponics has been around for a long time, the development into commercially viable way of farming is a new industry. It is an exciting time for urban farming, and a positive way forward in the effort to create a sustainable source of food, and reduce the dependency we have on the planet's natural resources.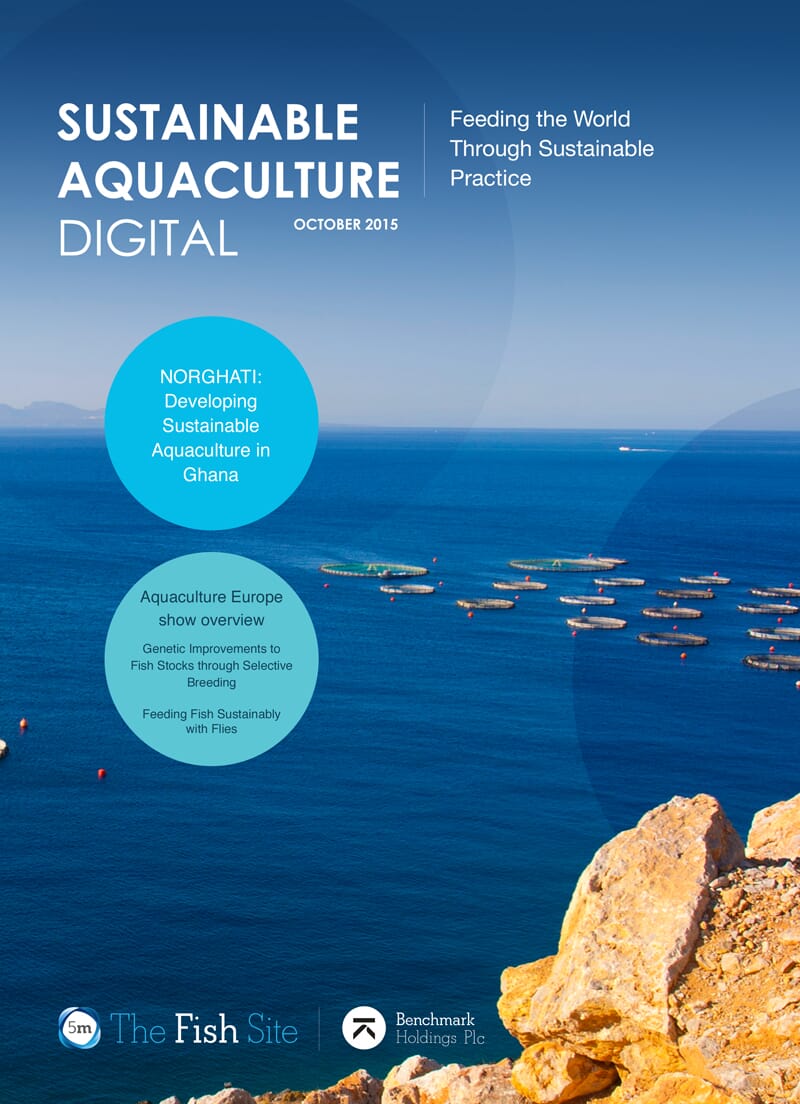 This article was taken from the August 2015 Sustainable Aquaculture Digital.

To sign up for the October 2015 edition, please click here.
Sponsor message
UMass Sustainable Aquaculture Online Courses
Aquaculture is an increasingly important source of safe, nutritious, and sustainable seafood for people worldwide. Globally, aquaculture production must double by 2030 to keep pace with demand. These increases in demand for aquaculture products, food security considerations, and job creation have generated an increased need for skilled workers.
Discover how you can be part of this rapidly expanding industry.