Vard is one of the world's biggest designers and builders of specialized vessels and the new barges are specially designed to be installed alongside high energy, offshore, fish farming operations. Each will have the capacity to hold 600 tonnes of feed, as well as separate areas for storage, veterinary services, workshops and accommodation for a crew of eight people.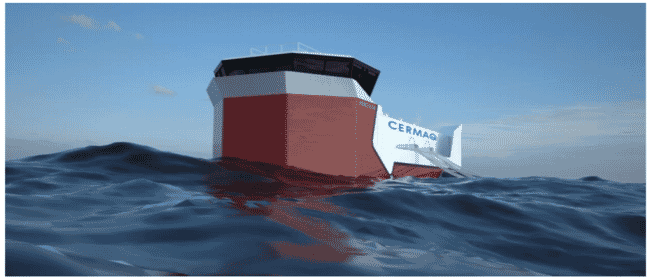 Each will be 36 m x 12 m and will be the first to be built on Vard's new 8 54 design, developed in close cooperation with Cermaq – the world's second largest salmon producer and a subsidiary of the Mitsubishi Corporation. They are destined to be installed at sites in Norway's Nordland Region - Ånderbakk in Steigen and Gisleøya in Øksnes.
"Both sites are exposed to occasional harsh weather-conditions," explains Cermaq's Werner Gerhardsen. "The acquisition is done to be prepared for other future locations which require heavy equipment to withstand environmental impact, and thereby having flexibility in our fleet of barges. The size of the feed storage makes us less vulnerable for non-feed days due to weather, as well as having capacity for larger sites."

During the design process Vard is using its experience of offshore vessel production for the analysis of the platforms' motions in rough seas. The equipment on board include cranes, a stabilization system, a light support workboat, and a new feeding and monitoring system.
The platforms are tailor-made for safe and good sea keeping performance, low fuel consumption and environmental friendly operations. Other features include four generators controlled by VARD's SeaQ Power Management System, and the company's newly developed SeaQ Control and Monitoring Station for handling of the platforms' equipment and systems. Delivery of the platforms are scheduled from Vard Aukra in Norway in Q2 and Q3 2018 respectively.