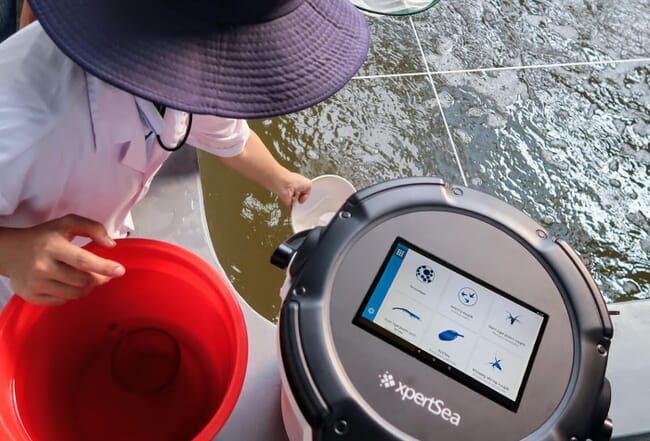 The Transformative power of digital aquatech report will give readers an extensive overview of leaders in the aquatech field and highlight opportunity areas in the sector. Analysts at Aqua-Spark believe that the rise of this sector and its wider adoption will play a crucial role in making aquaculture more sustainable and scalable. Aquatech will also help the sector fulfil its potential as a global food security solution.
What will readers learn about in the report?
Aqua-Spark's own history of investing in digital aquatech by Aqua-Spark's managing partner, Amy Novogratz.
An analysis of the digital aquatech investor landscape and funding rounds raised by digital aquatech start-ups supported by AgFunder.
Nine in-depth chapters on various segments of digital aquatech, including data-driven, farmer-focused platforms; smart feeding solutions; machine vision; satellite monitoring and digital traceability. In these articles, Aqua-Spark will profile the most prominent and promising companies active in that segment of the industry.
Six engaging and in-depth interviews with the CEOs of Aqua-Spark's portfolio companies: Ace Aquatech, Bluegrove, Ecto, Hatch and XpertSea.
Brief interviews with a range of investors that have vested interest in digital aquatech start-ups.

Why focus on digital aquatech?
There's been a lot of noise about digitalisation revolutionising aquaculture, and although this has been building for over five years now, Aqua-Spark believes that the industry is at the beginning. The 90-page report scopes out the aquatech companies playing a big role in transforming the way the world produces and trades seafood. Although most of the digital aquatech startups that have been raising capital are still in their early stages, some are about to move to the next level.
Together with funds like 500 Startups, AgFunder, and Omnivore, Aqua-Spark is a leading investor in digital aquatech. In the digital aquatech report, the group looks at:
1) 48 companies that have raised capital
2) 100 or so investors that have been financing the growth of these companies
3) and 100 or so other companies that are active in digital aquatech but have not publicly disclosed any fund-raising activities (yet).