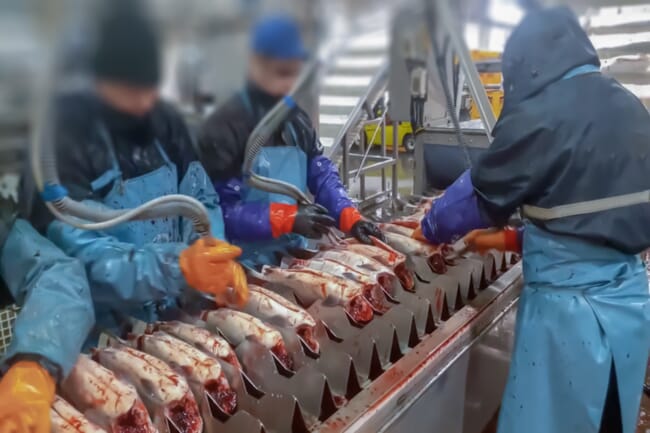 The Animal Welfare Committee (AWC) opinion was delivered to the Department for Environment, Food and Rural Affairs (Defra) months ago but it has still not been published. Campaigners and politicians expect it to reiterate the view from reports in 1996 and 2014, recommending updating the law to provide detailed stunning and slaughter requirements for farmed fish.

Amro Hussain, senior public affairs lead at The Humane League UK, said in a press release: "While the Government sits on this report, millions of fish have been slaughtered across the country with virtually no legally mandated oversight at all. These are sentient beings killed in droves with none of the legal protections offered to other animals at slaughter. They must stop delaying and publish the opinion of its expert committee."
The Scottish government has suggested it considers the welfare of fish at slaughter to be important, but cannot act on the recommendations of the AWC opinion as there is no timescale on its release.
The Humane League UK is calling on its supporters to write to ministers Therese Coffey and Mark Spencer, as well as their local MPs, to request the opinion is published. The Humane League UK's Forgotten Fish campaign asks the Government to include detailed stunning requirements for farmed fish in law.
Despite fish being the second most farmed animal after chickens, there is little government oversight of their welfare and no legal provisions detailing how to minimise suffering at slaughter. Around 55 million farmed fish are slaughtered each year in the UK. Most welfare monitoring is carried out by voluntary industry schemes.
Only half of trout production is covered by the RSPCA Assured voluntary scheme, meaning that millions of trout are being slaughtered in England each year with no statutory or voluntary welfare protection.
The slaughter of fish is not monitored by CCTV, despite claims by the Government that they introduced CCTV to "all slaughterhouses".
Revising the law could allow for those producers who are found guilty of inadequately stunning fish to face criminal prosecution for breaching animal welfare, according to the Humane League.
Scotland is the third biggest producer of farmed salmon in the world. The biggest, Norway, already has a law mandating the pre-slaughter stunning of farmed fish. Estimates vary, but up to 25 million trout are slaughtered, mostly in England and Wales, each year, which would make them the third most farmed species after chicken and salmon.