The awards were presented at an event organised by the Water Governance Institute in Kampala which aimed to bring aquaponics operators from different districts together, help them interact with each other and recognise the outstanding performers.
The awards categories were: best overall farmer, best overall influencer, best farmer per district and best influencer per district. These champions of transformation were selected based on their application of the best practices and for training others to do the same.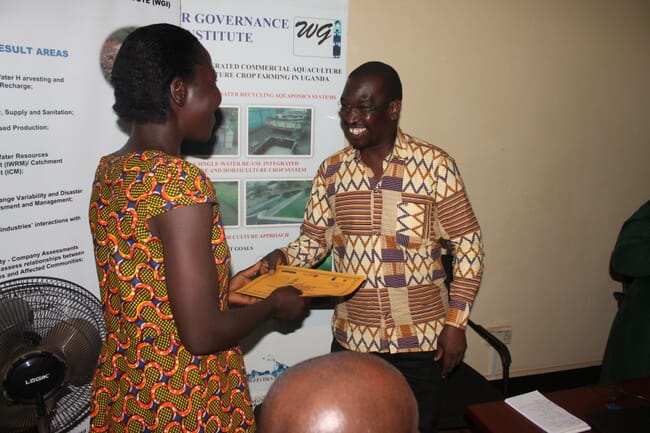 A total of 140 farmers from six districts – Kampala, Hoima Adjumani, Kamuli, Wakiso and Yumbe – were very happy that their work and efforts were recognised. Ms Kiwanuka Cate, who emerged as the best influencer in Wakiso said she was extremely happy when she received the award and this has now helped her encourage and uplift her friends to put more effort in farming.
"This award has also helped me change my farming methods, like adding blood meal for the fish food which boosts their sizes," she said.
When Ms Maridio Norah was called upon as the best overall farmer Adjumani, the smile on her face, said what it meant to her. "I did not expect this award, which is why I am deeply overwhelmed. But it has now given me more courage and I feel I can do something better than that."
The awards ceremony also brought together a number of stakeholders including Care and Assistance for Forced Migrants, Navigators of Voluntary Development, Kamuli Fish Farmers Cooperative, Kamuli District Local Government, Kampala capital city authority and Green Heat Uganda.
Chief guest of the ceremony Mr Iwa George Francis, who is also one of the directors of Water Governance Institute, called upon all the stakeholders to be mindful of the advantages of the new innovations and capitalise on the benefits as starters before other people come on board.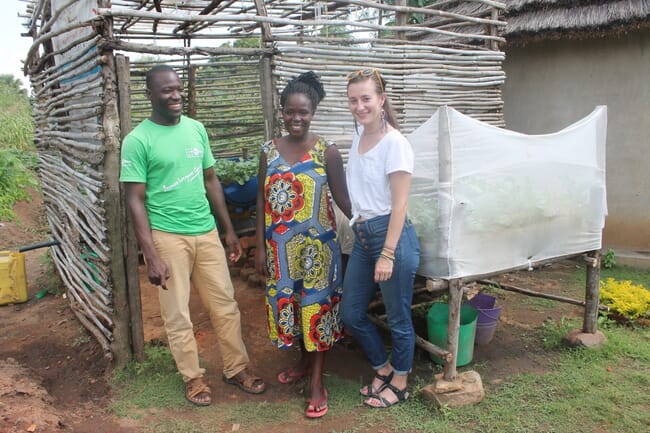 The district fisheries officer for Kamuli gave vital advice on aspects of fish farming including the quality of water, quality of feeds, quality of fingerings and quality of management. He further urged the farmers to embrace new technology as well as record keeping so as to benefit from enterprise farming.
City dwellers were advised by the fisheries director of Kampala Capital City Authority to take up this new farming approach to reduce on poverty rates in the city. He also pledged full support from Kampala Capital City Authority to add more aquaponics units to farmers through the Water and Governance Institute.
The Water Governance Institute intends to make the awards ceremony an annual event, to boost farmers and encourage other people to adopt the farming methods. Aquaponics was taken to the people of Uganda following increased demand from farmers who had visited their pilot site in Kabanyolo and since 2016 the institute has established over 189 units across the country.