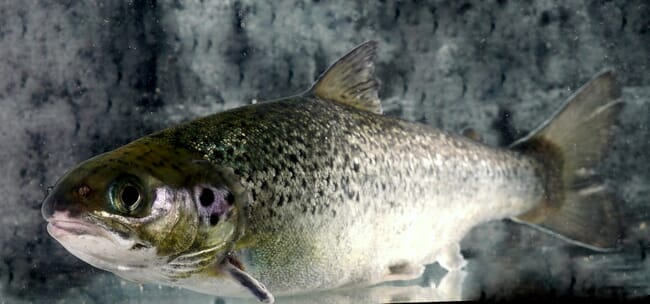 The technique is being studied by a team of Germany-based researchers, led by Kai Lorkowski, from the AWI in Bremerhaven.
It has long been known that bacteria and other small organisms can be killed using so-called cavitation effects. This involves using ultrasound to vibrate their cells, causing them to burst. And the researchers believe that this could also help to destroy sea lice (Lepeophtheirus salmonis). At the very least, they argue, the acoustic radiation should force the lice to release the salmon, while infrared light will reinforce the effect by heating the parasites, but not the entire fish.

During the trial, the researches will investigate which ultrasound frequencies affect the parasites without harming the fish, how long it takes infrared light to have an impact, and how best to remove the lice from the water after they've been separated from the fish.
The technique was originally developed by Guido Becker from the company Technische Innovations Leistungen (TIL). Lorkowski and his team, together with other partners, will trial it at "a ship-based installation".
The Technologie-Transfer-Zentrum (ttz) in Bremerhaven will coordinate the entire project, which also includes the development of a prototype treatment device. Also on board are infrared equipment specialists Micor GmbH and Purima, which will supply the ultrasound baths. The project, which will continue until May 2022, is funded by the Federal Ministry for Economic Affairs and Energy's Central Innovation Programme for small and medium-sized enterprises (SMEs).
"The AWI will be responsible for the biological aspects of the research," said Lorkowski in a press release.