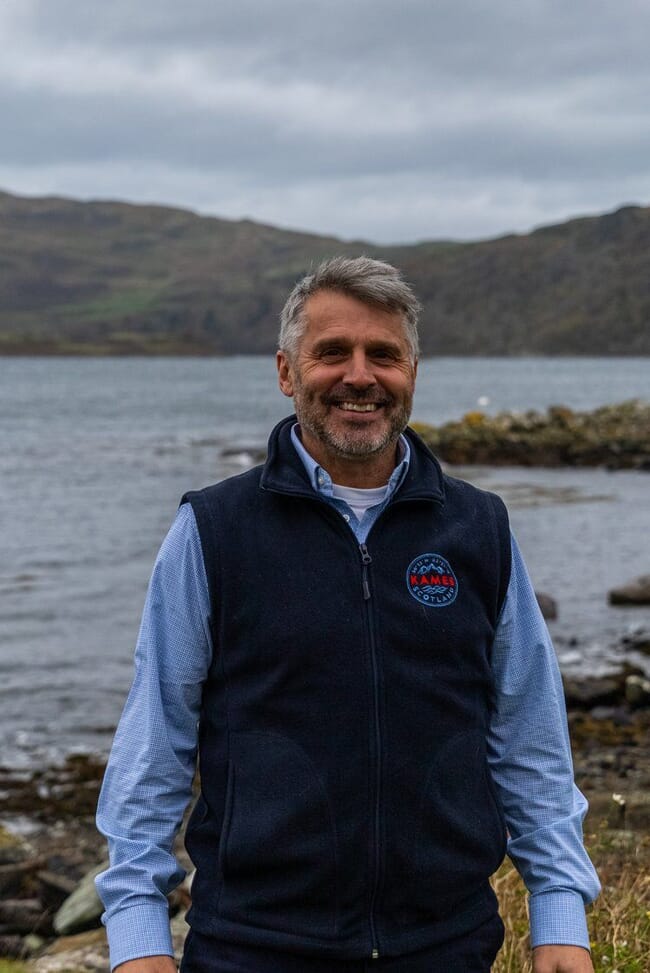 "Our hearts go out to his wife and two children, we offer them all our thoughts and condolences at such a difficult time. It is a huge shock to everyone at Kames, as we're sure it is to all of you who have known and worked with Neil. He was a much-loved leader, colleague and friend, who has added so much to our business. He has driven Kames forward in strategy, communication, team empowerment, marketing nous and industry expertise over the past two years, helping us to thrive and shaping our future. Most of all he had an absolute passion for our values, our community and our staff. We will carry on his vision and honour his great investment and commitment to us all," said the company on LinkedIn.

Manchester first joined Kames as a student in 1985, while at Harper Adams College and after finishing his course, he came back to work for Kames for over ten years, before a varied and successful career at Landcatch Natural Selection and Hendrix Genetics.
He returned to Kames, which now specialises in steelhead production – following forays into both salmon and halibut farming – two years ago.
The company added that Manchester "was the outstanding choice to run Kames when our founder Stuart Cannon was ready to step back, and he was delighted to come back to the area he loved so much. In the workplace, Neil was without fail calm, approachable, often chuckling, always encouraging, swift to praise, unafraid to stick to his guns, and always bringing it back to our ethos, to having the right priorities. Outside of work he relished no longer having to travel, settling his family in the west coast countryside he enjoyed so much. He was a big fan of what he jokingly called 'Jomo' – the joy of missing out, or in other words, enjoying the simple pleasures of fishing, shooting, boating, camping and spending all the time he could with his beloved wife and kids – time that now has been so cruelly cut short."

"Please feel free to send in any tributes of Neil that we can pass on to his family, so they can take great pride in all he has achieved – and will continue to achieve – in the superb example and legacy he has left us all," the company added.