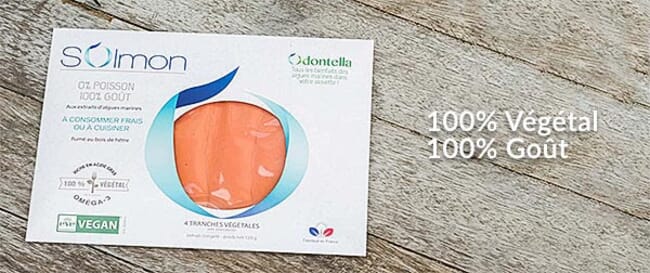 Called Solmon, it was launched in France in 2018 – the new deal, with two "giant vegan food retailers" involves orders for at least 500,000 servings before the end of the year.
Odontella has also revealed its plans to develop new vegan products using its seven-strong patent portfolio. These new products will be launched on the market via its partners from 2021.
The company notes that vegans currently represent 3 percent of the French population whilst flexitarians (who aim to reduce their consummation of meat) represent nearly 30 percent.
The turnover of sales of vegetarian and vegan products in France increased by 24 percent in 2018 alone and are forecast to be worth €600 million in the country by 2021.
Global sales of alternative proteins have grown by 6.4 percent each year since 2015, according to the French company, and should reach nearly €5 billion in 2020, with more than 60 percent growth expected from now until 2021.
Created in 2016 in the Bordeaux region, the business utilises patents from Dr Pierre Calleja, who has a PhD in microalgae biotechnology and has received a Laureat from the Pierre Poitier Award (2012) and a Doyen Jean de Feytaud Award from the Academy of Sciences (2015).
"Microalgae offer a strong potential of innovation in the food sector. Odontella proposes a solution to the evolution of food practice with the exploitation of a new food source of high quality originating from marine algae and microalgae. Moreover, our business is developing a full range of flavoursome products, appealing to the whole family. Choices destined to provide alternatives to fish, seafood and crustaceans with vegetable protein, essential amino acids and antioxidants beneficial to our health," states director general, Stephane Werbrouck.