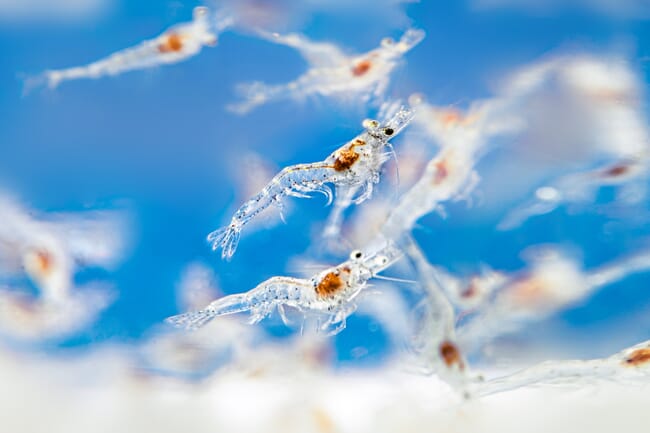 Bangladesh is famous for its native shrimp species – the black tiger prawn (P. monodon) – which has a distinct taste and flavour. According to industry stakeholders, about 15 million people are directly and indirectly associated with the shrimp industry and the sector is also plays a key role in the country's export revenues. Commercial cultivation of monodon started in the country in the 1980s, but has experienced many fluctuations – in part due to the scarcity of quality shrimp post-larvae (PLs).

However, recently various initiatives are being taken to promote specific disease-free (SPF) PLs, to increase shrimp production in the country. Due to the effect of climate change, demand for other shrimp species (mostly L. vannamei) in the global market and lack of improved farming techniques are preventing the monodon sector from maximising the benefits. The use of SPF juveniles has been identified as a critical factor in increasing production. SPF PLs are free from 12 diseases – including white spot and white-tail – and their survival rate is several times higher than non-SPF equivalents.

With government support entrepreneurs are upgrading general hatcheries to specific pathogen-free (SPF) hatcheries, nurseries are also being converted into SPF nurseries. Currently, only three hatcheries are producing disease-free shrimp fry. However, the government, in collaboration with the World Bank, is supporting several hatcheries and nurseries under the Sustainable Coastal and Marine Fisheries Project, initiated by the Department of Fisheries. This aims to produce disease-free broodstock and post-larvae, with the ultimate goal of enhancing shrimp quality and production.
Several hatcheries and nurseries are being supported under the ongoing project. These include FishTech Hatchery Limited, Golden Aqua Shrimp Hatchery Limited, MKA Hatchery, ARC Shrimp Hatchery, Bengal Bay Hatchery, Balaka Hatchery Limited, Borak Shrimp Hatchery Limited, Kazi SPF Nursing Point, Kapotakshma Shrimp Hatchery Limited, Masum Shrimp Hatchery Limited, Blue Star Hatchery & Nursery, Desh Bangla Hatchery SPF Hatchery, S Alam Nursing Point, Badhaban SPF Nursing Point and Chitra SPF Nursing Point.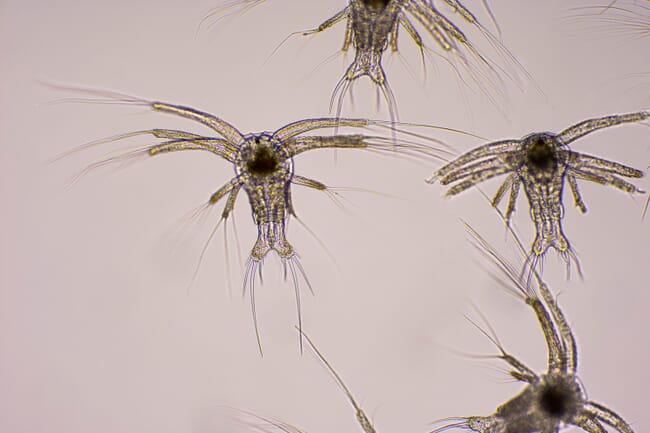 Manish Kumar Mondal, deputy project director of the project, told to the press, "We give funds. They (entrepreneurs of hatcheries and nurseries) implement. We monitor against the targets that have been set. It is a loan assistance project of the World Bank. As a result, everything is properly monitored."

Director General of the Department of Fisheries, Khandkar Mahbubul Haque, said: "Now, disease-free shrimp fry is being produced in three hatcheries in the country. We have been promoting the production of disease-free shrimp fry for a long time. We have been trying for a long time. Many hatcheries in the country have the capacity to produce disease-free seed, we are working and supporting them."
However, some hatchery owners have expressed their frustration about the financial assistance provided under the project, saying that it falls short of the actual expenses required to meet the World Bank's conditions.
Moreover, other challenges remain. The smuggling of diseased nauplii from neighbouring India during the period that fishing for them is banned (May 20 to July 23) poses a significant threat to the industry.

In response to the question whether any initiative will be taken to stop the smuggling of nauplii from India, the Director General of Fisheries Department said: "Import of any nauplii from abroad is prohibited. It is possible to meet the demand of shrimp fry only with the country's supply. We are trying, we will continue to provide all kinds of support to improve the shrimp sector."

To ensure the production of disease-free shrimp fry, it is imperative to make virus-free certificates mandatory for all hatcheries producing SPF PLs. Additionally, measures must be taken to halt the smuggling of diseased nauplii. Laws are in place, but their effective implementation is crucial to providing disease-free shrimp to farmers and significantly increasing shrimp production in the country.
In conclusion, while progress has been made in the development of SPF shrimp hatcheries, the growth rate is not as expected, due to various complexities. In order to advance the shrimp industry and prevent it from losing its potential, government and stakeholders must work together in a cooperative manner. This will ensure the widespread adoption of disease-free shrimp fry, leading to a prosperous and promising future for this sector in Bangladesh.
*A different version of this article was originally published by Seafood Network Bangladesh (SNB), Bangladesh's first dedicated web portal to promote and support the growth of country's seafood and aquaculture sector globally.