"Getting into aquaculture feeds was inspired by a conversation – over a beer – with Dr Rick Burrows, a well-known nutritionist who has been in the USDA-ARS, who told us about the issues surrounding anti-nutritionals in soy," explains Bob Kearns, the easy-going co-founder of the Montana-based firm.
Kearns and business partner Cliff Bradley decided that they could combine their knowledge in engineering and biochemistry to look into ways of improving one of the great aquafeed conundrums.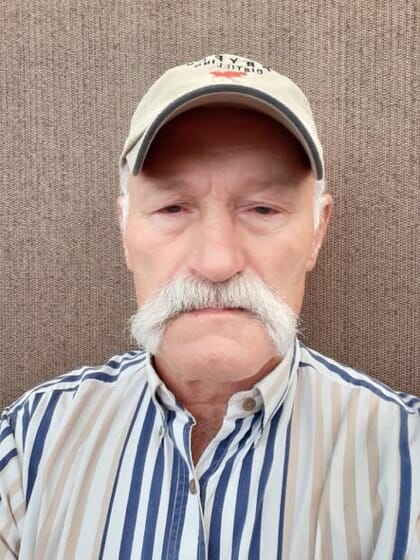 "We looked at using microbes to remove anti-nutritionals from soy, but fish refused to eat the treated soy. As a result we next looked to alternative raw materials and realised barley could be a good candidate, as it contains no anti-nutritionals. However, we then needed to find a way of increasing the protein content from 12 to 60 percent," he explains.

This was where Kearns' and Bradley's experience in chemical engineering and biochemistry – in particular specialist knowledge of enzymes – came into play. And they soon developed a (now patented) process to separate the protein fraction from the rest of the barley, which largely consists of a mixture of starch, beta-glucans and cellulose.
The end result, Kearns explains, was a process that turned the barley into a barley protein concentrate (BPC) containing 65 percent protein for use in aquafeeds, as well as a valuable "co-product" in the form of a "very pure stream" of glucose from the starch which has a number of commercial uses – from adding to terrestrial animal feeds, to polyols, to the comparatively low value ethanol.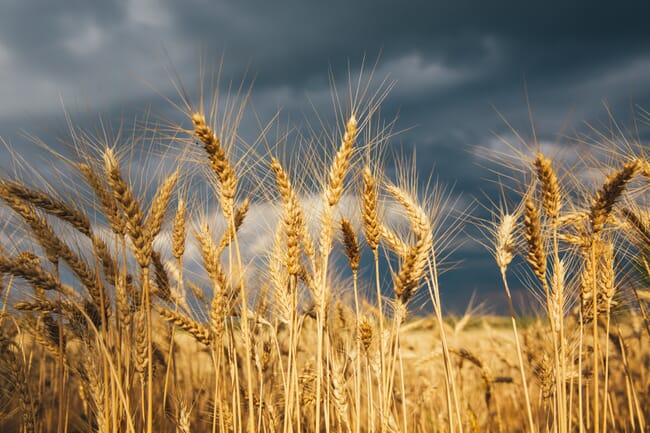 "Barley grows in places other crops don't grow – unlike much of the soy sector it does not contribute to deforestation as it grows in countries such as Norway, the UK, France and Spain. It's also non-GM, it has a short growing season and needs fewer chemical fertilisers and pesticides than most other cereal crops," notes Kearns.
And, he adds, it has a natural range that is well suited to servicing the UK and Norway's salmon feed mills.
"It would be easy to transport in Norway, for example, with a much smaller carbon footprint than soy," Kearns reflects.
He also lists a number of other advantages to the use of BPC in aquafeeds:
"We've conducted extensive trials on a number of species and can demonstrate that it's equivalent to fishmeal in terms of growth rates, FCRs and protein availability. It also has benefits in terms of water quality: when trout are fed a soy-based diet, the faeces consist of very fine particles, a condition is similar to diarrhoea. The fine particles don't settle well, causing problems in raceways, re-circulating aquaculture systems and water quality in general. The faecal matter produced by fish fed with diets that incorporate BPC is more similar to that produced by fishmeal diets - ie large and solid – rather than SPC diets.
"Another advantage is that it only contains a 10th of the phosphorous of fishmeal, and the phosphorus it does contain is highly digestible, which further reduces the environmental impact."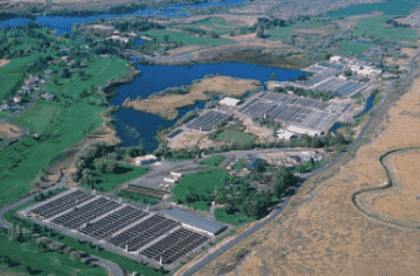 Kearns established a pilot plant in his native Montana to produce his BPC three years ago, which has successfully and steadily been producing about a tonne a day since coming online. This has allowed MMP to produce sufficient feed for trials, including a commercial grow-out trial involving 375,000 rainbow trout at Clear Springs, the USA's largest trout producer, in Idaho,
"We settled on a 30 percent BPC inclusion rate, which is much higher than the 15 percent rate normally used for SPC [soy protein concentrate], in the diets from fry to harvest," explains Kearns. "There was no difference in FCR, growth or taste compared to fish reared alongside them in adjoining pens whose diets included a conventional proportion of fishmeal."
This is impressive, not least because Kearns is aiming to sell his BPC at the same price as the soy protein concentrate equivalent, rather than the $1,500 or so per tonne that can be expected for fishmeal, meaning that adopting it could dramatically reduce feed costs.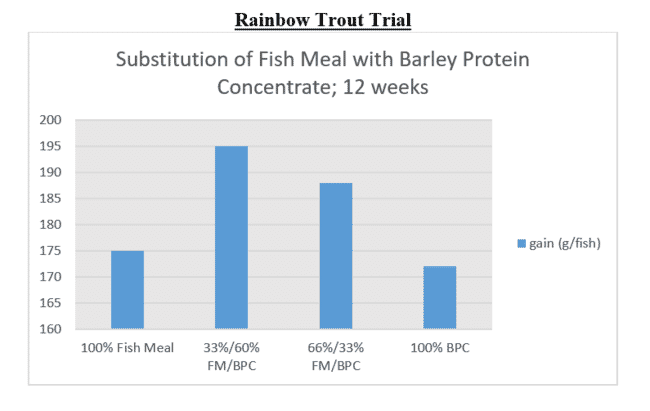 Now that the process and the results have been demonstrated MMP is now looking to scale up dramatically, and he aims to kick this off with the construction of a $35 million facility that is capable of producing 30,000 tonnes of BPC, as well as a projected EBITDA of $26 million, a year. Bearing in mind the natural growing range of barley and the two core products resulting from the process, he has his sights set on a particular region.
"We want to be close to the barley, the feed mills and also close to a market for our glucose stream, and are currently looking at existing fermentation plants within Europe," he explains.
In order to help attract investors Montana Microbials joined the latest Hatch cohort, which is currently based in Hawaii, and Kearns is finding it an interesting experience.
"I've started several successful companies before, but I'm 67 now," chuckles Kearns, "and I'm in need of a crash course in 21st century communications, to help give my idea the sort of exposure needed by start-ups these days."
"I'm also having to convince people that I'm actually working," he adds, "which can be hard to do when it's 84 degrees here in Hawaii and we're based right on the ocean!".
Nevertheless, despite his laid-back persona, Kearns has both ambition and a business model with considerable promise.
"I like to refer to it as a win-win-win-win: we're able to pay the farmers a premium price for their barley; we can supply the aquafeed manufacturers with a quality protein at a competitive price; we can help the environment; and our investors will make money," he concludes.