As they look to move on to commercial production, following the successful operation of a pilot plant in Morocco, co-founders Raffael Jovine (RJ) and Keith Coleman (KC) explain to The Fish Site how they envisage causing the desert, and an innovative business, to bloom.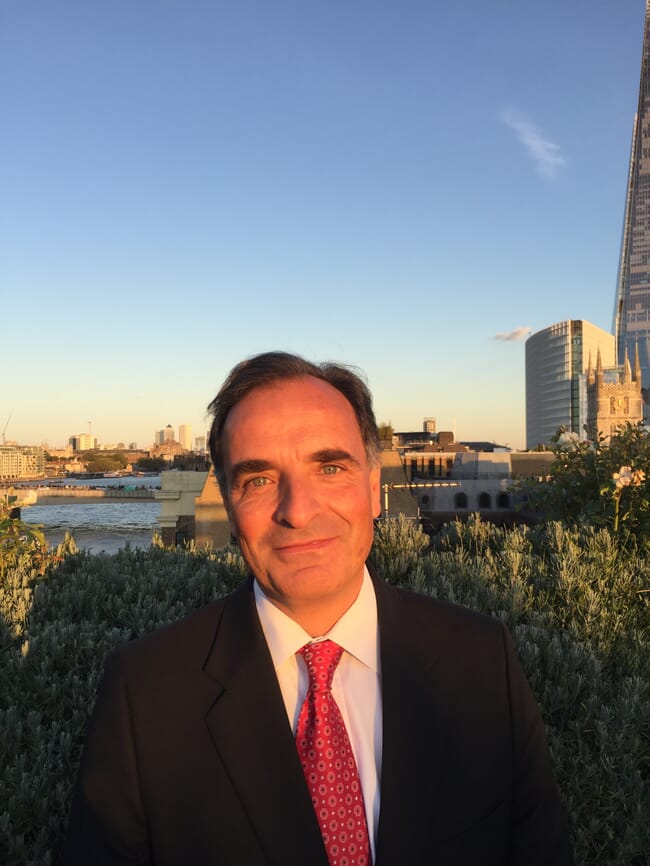 Can you explain your production process?

RJ: Our patented method involves selecting local algae and replicating and providing the conditions for natural growth. We create the conditions for exponential growth for the algae first in the laboratory, then in our controlled greenhouse and finally in large outdoor ponds where we seek to replicate algal-bloom conditions. From these ponds the algae are harvested and dried. Our only inputs are sunlight, natural nutrients from the seawater and ambient carbon dioxide which is blown over the ponds by prevailing winds. Our system is unique in its scalability and also in its flexibility, as we can produce different strains of algae in parallel.
How sustainable is the process?
RJ: As the process is completely natural it is highly sustainable. Our method uses only natural inputs, 100 percent green energy and is situated on non-arable desert land. Our process for growing our algae captures carbon dioxide and produces de-acidified water. Taking into account carbon capture, only 0.5 tonnes of CO2 are emitted per tonne of protein delivered. Most of this is transport – at the factory gate our product is almost carbon neutral. This is compared to 2.5 tonnes of CO2 released in soya production per tonne of protein. Our product has therefore demonstrated excellent performance compared to other sources of protein in terms of its sustainability credentials. Unlike land-based crops we can produce 365 days per year. Seasonality does not stop production. And because we use seawater we are drought-resistant.
Have you identified sufficient space to scale-up production in time?
KC: The Moroccan government has allocated over 6,000 hectares of non-arable land to the project. With our operating method this provides ample space to achieve our goal of building the largest algae farm in the world. In fact, this is a large enough area to produce more micro-algae than the rest of the world's production put together. The Omani government has also allocated over 3,200 hectares, providing a second potential location which we can develop.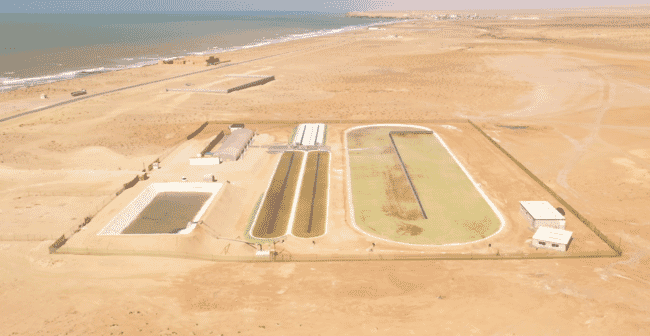 How have you managed to attract such a high level of political support for the initiative?
KC: As the land grants from the Moroccan and Omani government demonstrate, there is a great deal of political support for our project. We have worked closely with government agencies in both Oman and Morocco and enjoy excellent relations with both governments. In part, our success in working with these governments stems from the benefits our project offers: jobs created in remote areas, the potential to provide economic diversification and significant contribution toward aquaculture industry.
We have also received support from the UK government in the form of a series of grants and loans through Innovate UK.
Why have you chosen Morocco, Oman and South Africa as your initial bases and what does each one offer?
KC: We go to locations with ideal conditions to grow algae in a natural way: high levels of sunlight, oceans where upwelling occurs, large open areas in which to build and, finally, diverse species of algae. We build on unused, non-arable desert land so as not to displace economic activity. Our Morocco site, where we are focusing our efforts to scale up production, benefits from being situated near large-scale windfarms and so operates using 100 percent green energy. Morocco also has the advantage of being very close to Europe, where there is enormous demand for our product.
Can you tell us a little bit about the strain of algae you've settled on and how you selected it?
RJ: The whole system is based upon growing algae that are local to each area in which we operate. In Morocco we sampled 1,600 different strains of algae before selecting the two main strains that we work with – Chaetoceros and Thalassiosira. We selected these strains for their high protein, EPA and DHA content and high lipid content respectively. Besides nutrient profile, we select strains for their productivity in our production system and ease of harvesting.
Are you primarily looking to market your algal products as alternatives to fish oil or fishmeal?
KC: Our algae contain the protein, the lipids and the omega-3 with EPA and DHA to provide a whole substitute for fishmeal made from forage fish. Our product performs as well as, or better than, other alternative sources of protein both in terms of its performance as a feed and on its sustainability credentials. We're also undertaking further R&D for alternative protein markets such as the agricultural feed and human food markets and we have been approached by potential customers interested in using algae in a variety of products. In the same way that algae are an alternative to forage fish for salmon, they could also be an alternative to fish for humans. Humans could skip the "middle fish".
How has the product performed in feed trials?
RJ: Successful feed trials were undertaken at Plymouth Marine Laboratory on both salmon and trout. The feed supported good growth performance and demonstrated excellent feed conversion ratios compared to conventional fish feeds containing fishmeal. There were no discernible anti-nutritional or negative impacts.
What sort of feedback have you had from commercial aquafeed producers and fish and shrimp farmers?
RJ: We've had excellent feedback so far. The demand for a complete fishmeal replacement and an affordable source of EPA and DHA is enormous. As we develop customer relationships, we will make further announcements in due course.
Are you looking for investment and, if so, are you able to tell us how much you're looking to raise to realise the next phase of development?
KC: We currently have a loyal, diverse and well-informed group of investors supporting us. In the future we will require further capital to scale up and we will announce any fundraisings or capital requirements as appropriate.
What inspired the company to start researching algae cultivation?
RJ: As SuSeWi's chief scientist and co-founder I first studied algae as a biochemist and as part of the Virgin Earth Challenge, a competition with the aim of capturing and storing a billion tonnes of carbon. When a friend told me that he was finding it difficult to grow algae at scale for biofuels he looked into capturing value from the natural growth of algae at sea. In 2014, with a unique method of growing algae at scale established, we thought hard about the range of products that we could make with algae and decided to focus on alternative feed.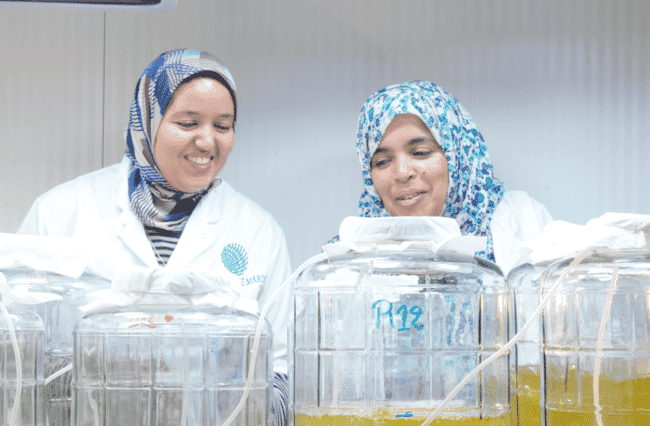 Who are the other key members of the team and what skills do they bring with them?
KC: Before co-founding SuSeWi I was a specialist in government and public-sector strategy, first working with a strategy consulting firm and later as global head of Capgemini's public-sector consulting business, working with governments around the world.
SuSeWi also has a team of bio-chemists and marine biologists, both in London and in Morocco, working in our laboratories. They are responsible for finding and isolating desirable algae species, maintaining the algae collection, researching algae behaviour, growing them up into inoculum for the growth ponds and finding ways to naturally optimise their exponential growth.
François Vaserman, a highly experienced food-production manager, has been appointed as country manager of Morocco. His role is to run the existing production system and lead the development of the capabilities to run the full-scale production system in Morocco.
SuSeWi has recently employed a team of design engineers, project engineers and architects. Their role is to design the scale operations and contract and lead the build of the biggest algae farm in the world. A systems analyst and software specialist has led the construction of a "digital twin", an identical virtual match of the full operating system.