Government data that was released in response to a right-to-information request and seen by The Guardian and Tasmanian Inquirer shows that Huon Aquaculture has increased its use of underwater explosives that scare animals away from salmon pens. The company has released over 8,000 "seal crackers" between January 2021 and March 2022 to prevent seals from eating the farmed fish.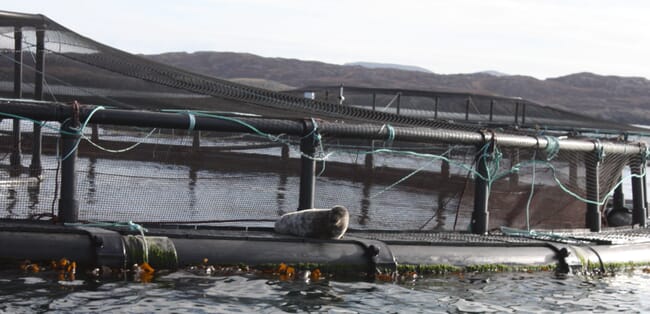 The data also reveals that Huon accounted for 18 of the 23 seal deaths over the period – or 75 percent as The Guardian reports.
Tasmania's aquaculture industry is permitted to use underwater explosives, or "seal crackers", to scare seals away from net pens with a loud noise and a flash of light. Other anti-predation measures include shooting the animals with blunted darts called "scare caps" and bean bag rounds. Government data shows that the industry has deployed more than 125,000 explosives since 2016.
Huon also finds itself in the hot seat since its use of explosives recently increased, bucking a trend seen with their competitors Tassal and Petuna. Data shows that those companies recently reduced their use of explosives by more than 75 percent, while Huon increased theirs by 10 percent.
The right-to-information request also showed that Huon and Petuna, one of the smaller salmon producers in the area, have not been using bean bag rounds against seals. Petuna reported no seal deaths on its sites during the 15-month information window. Government data also shows that Tassal is still using bean bag rounds, but has decreased its reliance on them over the past year.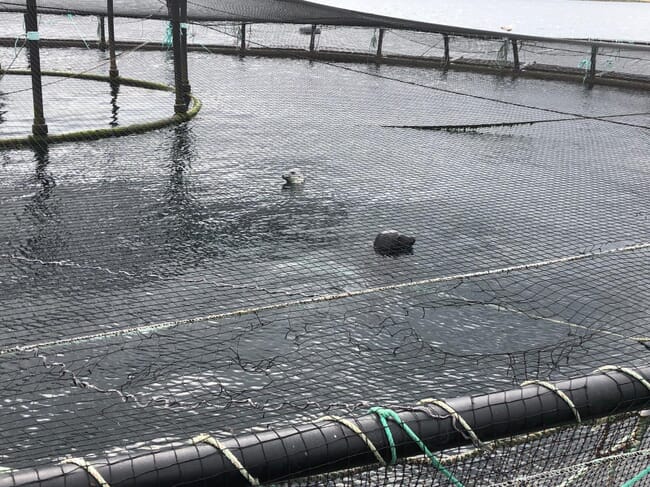 According to a background statement from January 2021, Huon representatives say that, "our use of crackers has increased as a result of our expansion into offshore waters in Storm Bay; additional fish in the water equals more seals. If bait fish (mackerel) schools increase, as they often do in Storm Bay and the [D'Entrecasteaux] Channel, increasing incidents of opportunistic seals attempting to breach pen perimeters occur."
The Tasmanian Inquirer said that neither Huon nor its parent company JBS responded directly to questions about the higher death rate of seals found near its leases.
Seal deaths at salmon farms are related to a myriad of factors, including being struck by vessels, getting tangled in netting or anti-predation measures. Critics of the aquaculture industry say that the use of predation deterrents – even those approved by regulators – can lead to increased seal deaths in and outside of aquaculture lease areas.