Since its launch in June, ten BSc and MSc graduates have secured 18-month paid placements within leading Scottish aquaculture businesses, including BioMar, Gael Force Group, Loch Duart, Marine Harvest Scotland and Scottish Sea Farms.
Now, with those placements underway, the second strand of the initiative – the Junior Executive Development Programme – has begun, with the aim of enhancing on-the-job learning and boosting candidates' employability.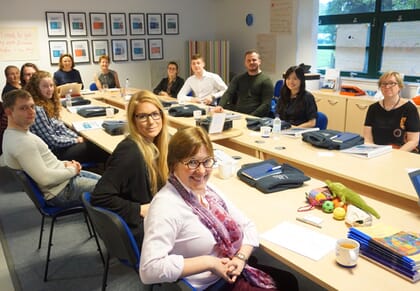 "Industry has set out clear ambitions to double output by 2030, along with the strategic priorities for achieving this growth – strong leadership and a skilled workforce, amongst them," explains SAIC's Skills Ambassador, Cori Critchlow-Watton. "The SAIC graduate programme, with its mix of on-site learning and personal development, is designed to deliver both, shaping confident, capable, commercially-aware employees who are able to advance into leadership positions as soon they become available."
Delivered by Skillfluence, who specialise in training programmes specifically for scientists, the Junior Executive Development Programme comprises a series of personal development workshops, one-to-one coaching sessions and special projects.
Topics covered will include everything from core business attributes, including time-management, communication and presentation skills, to added-value learning such as understanding the regulator's role and the importance of a strong customer focus.
"Encouraging a steady stream of new candidates into the sector is vital to the prosperity of Scottish aquaculture, but so too is ensuring that those candidates are industry-ready," comments Ben Hadfield, Managing Director of Marine Harvest Scotland. "The SAIC graduate programme is an important step towards achieving both."
"This is a highly scientific industry that moves at a fast pace and we need to attract talent equipped to join a fantastic but challenging food production business which is core to the rural development of Scotland," he continues.
Pauline Donnelly, HR Manager at BioMar, adds: "A scheme such as this gives us, as employers, an opportunity to nurture emerging talent from an early stage, while giving graduates the best possible head-start for a successful career in the sector."
The SAIC graduate programme is the latest in a suite of skills-oriented programmes which includes undergraduate internships in collaboration with ScotGrad, funded MSc places that involve industry-led applied research projects, postgraduate conference grants, and 'Managing and Leading the Team' training for first-time managers.