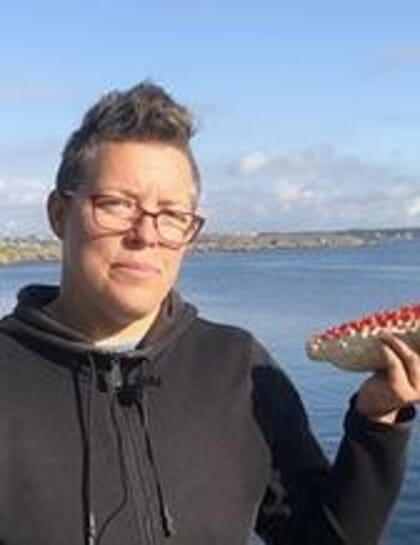 The breakthrough came as part of a project that aims to strengthen wild populations of sea cucumbers and to look into their potential use in aquaculture.
"This is a big first step towards being able to raise large numbers of sea cucumbers to be able to release them into the sea and strengthen populations that for various reasons have decreased," said Ellen Schagerström, a marine biologist at the University of Gothenburg.
In 2019 Schagerström succeeded in getting red sea cucumbers to multiply in captivity for the first time in Sweden. This year, two sea cucumber larvae also passed through all three larval stages and developed into juveniles.
"Last year, we focused on the first larval stage and examined what they ate and how much they ate. When we cracked that, we were able to optimize that stage this year and that got them to juveniles," she explained in a press release.
"I've used protocols for other species and tried to adapt it because this is a cold water species. Many of the species of sea cucumbers that are grown are tropical or more temperate species," she added.
The long-term goal for the research is to be able to breed sea cucumbers and then release them into the sea to replenish wild populations in areas such as Gullmarsfjorden, where the population has been decimated by trawlers.
"It has been documented that a lot of sea cucumber has been caught in trawl lines before, but it has become less and less common, and now it is very rare. Even commercial fishers who often used to get sea cucumbers in crayfish cages rarely see them today. It is worrying," said Schagerström.
A large population of sea cucumbers is required for them to reproduce.
"During reproduction, sea cucumbers gather in groups and release their gametes in the sea. But in the water, the cells are diluted. There need to be a lot of sea cucumbers if there is to be any fertilization. We do not know how many, but probably more than there is now in Gullmarsfjorden," she reflected.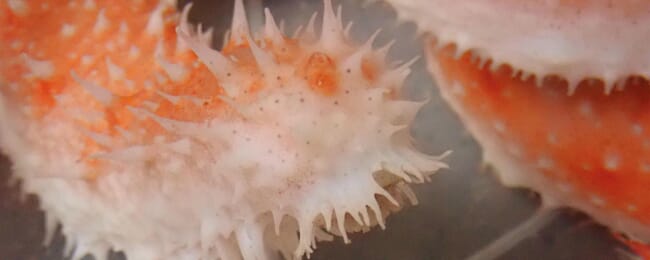 Even a fertilized egg has a low chance of going through all stages of development and eventually becoming a full-grown sea cucumber.
"They have a natural survival of less than one percent in a laboratory environment. And that is without anyone trying to eat them. If there is one thing that is guaranteed to happen in the sea, it is that someone is going to try to eat you," she noted.
Aquaculture potential
Sea cucumbers live on the seabed and eat waste from fish, mussels, and pieces of dead algae that sink to the bottom. This makes them potential candidates for use in integrated multi-trophic aquaculture (IMTA) systems.
"If you have sea cucumbers beneath the cultivation of algae and oysters, you'll get more sea cucumbers instead of a lot of waste. It will be better, sustainable and there will be no negative impact on the environment," said Schagerström.
Sea cucumbers are also considered a delicacy in many parts of Asia, the average price for a kilo of dried red sea cucumber is around 3,500 krona (£305).
"As a farmer, you get someone to clean for you which you later can sell as a luxury product at a high price. So it doesn't matter that they take a long time to grow," Schagerström explained.
How fast the species grows, when they reach sexual maturity, and how long they live is still unknown. By monitoring the two juveniles, Schagerström hopes to get an answer.
"We are in unknown territory again. Now that we have juveniles, the next step is to find out how fast they grow and how much waste they can eat," she said.
The breeding of sea cucumbers is part of the SWEMARC project Circular, which is financed by the Swedish Board of Agriculture.