'Caught Out', by the Changing Markets Foundation and Feedback, clams that UK supermarkets "are failing in their responsibility to protect our oceans".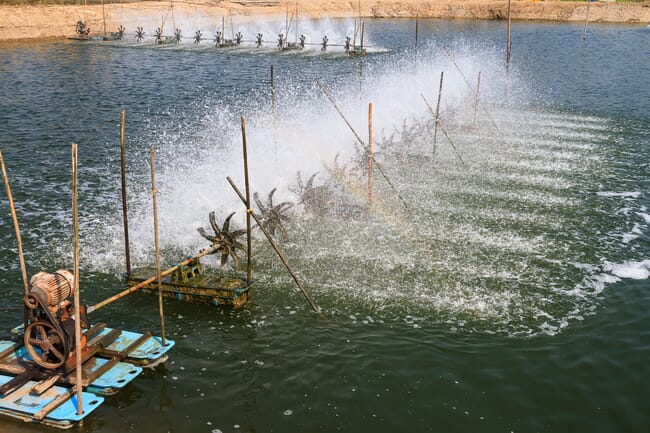 The report ranked the UK's top 10 supermarkets based on their performance in the "fish feed sustainability scorecard". The results were as follows:

Tesco
Marks & Spencer
Co-op
Lidl
Waitrose
Sainsbury's
Morrisons
Asda
Iceland
Aldi
Critical mass
Aldi was ranked the poorest performer, for its "failure to label information on the origin of the farmed seafood sold; the failure to introduce binding requirements on fish feed and the lack of a senior member of staff responsible for seafood or aquaculture".
Waitrose, while higher up the rankings, was singled out for criticism for being, despite its reputation, "heavily reliant on certification as a proxy for sustainable seafood supply chains."
The report's authors also noted that: "It also demonstrated limited transparency overall, failing to disclose information on any aspect of its farmed fish supply chains and claiming that the information requested was 'commercially sensitive'. It also lost points as its farmed-fish feed policy lacked substance."
Top of the tree
Tesco was praised for supplying the most detail of its farmed seafood sourcing, including a breakdown of data on volumes of farmed fish species sold, as well as its aquaculture supplier names; and for being the only retailer to provide Fish In Fish Out calculations for its top five aquaculture products.
Marks and Spencer, which came in second, was praised for factors including having its "own code of practice for aquafeed, which went beyond relying on external certification" and for "actively investing in and researching alternative feeds".
Fishmeal and fish oil concerns
The report argues that UK shoppers indirectly and unknowingly consumed 177,000 tonnes of wild fish in 2019 by eating the top six farmed fish species - salmon, trout, seabass, sea bream, prawns and basa (pangasius) – which are fed on fishmeal and fish oil (FMFO).
"That equates to a 'hidden' 172g of wild fish consumed for every 100g of farmed fish eaten, almost all of which could have been eaten directly by people," it suggests.
Jessica Sinclair Taylor from Feedback said: "Supermarkets have enormous power over supplier standards and the choices their customers make, and seafood selection is no different.
"By prominently marketing farmed seafood like salmon and prawns which are fed on wild fish and crustaceans, retailers are promoting an extractive industry which is threatening the long-term health of our oceans.
"Behind the blue planet rhetoric, supermarkets need to get real about the impact of aquaculture, and commit to targets to end the use of wild fish in aquaculture feed."
Natasha Hurley from Changing Markets, said: "UK supermarkets make bold claims about the sustainability of the farmed fish that they sell, however, our research has found that these claims are not backed up by the reality of how their farmed fish is produced.
"Our investigations have shown that the UK's leading retailers are linked to highly destructive fishing practices in Africa and Southeast Asia which are devastating marine ecosystems and depriving people of food.
"UK shoppers will be shocked to learn that for every 100g of farmed fish they are eating, they are consuming more than 172g of wild fish as well, which is taking food away from vulnerable communities and causing disastrous environmental impacts.
"By turning a blind eye to this, retailers are both failing in their responsibility to preserve the oceans and misleading their customers by hiding the true impact of their products."
Calls to action
The report calls on supermarkets to:
Phase out the use of FMFO sourced from wild-caught fish in its aquaculture supply chain by 2025 at the latest.
Commit to offering a wide range of seafood – including a greater diversity of sustainably caught wild fish and farmed seafood that doesn't rely on wild fish in feed, such as mussels.
Adopt high standards of transparency and corporate policy on their suppliers, including full disclosure of suppliers – from source fisheries upwards.
Reduce reliance on certification as a proxy for sustainability by developing their own robust and transparent standards for sustainably produced seafood, including farmed seafood.
The report calls on customers to:
Diversify their consumption of seafood to include a wider range of sustainably fished wild species, as well as farmed species (such as mussels) that do not rely on feed containing FMFO.
Stop buying farmed salmon and prawns until products are available that incorporate sustainable alternatives to wild marine ingredients.
Show companies they care by contacting retailers requesting higher standards on farmed seafood.
Sign the petition at fishingthefeed.com