Trails on the feed additive, known as Polygain – a natural, non-antibiotic-based growth improver, created and manufactured The Product Makers (TPM) – were conducted by Dr SK Ahmad-Al-Nahid, from Chittagong Veterinary and Animal Sciences University in Bangladesh. Dr Nahid carried out extensive dose response trials on three prominent aqua species: pangasius (Pangasius hypophthalmus), Nile tilapia (Oreochromis niloticus) and the giant freshwater prawn (Macrobrachium rosenbergii).
The fish were fed their regular food, which included differing amounts of TPM's Polygain polyphenol-based feed additive.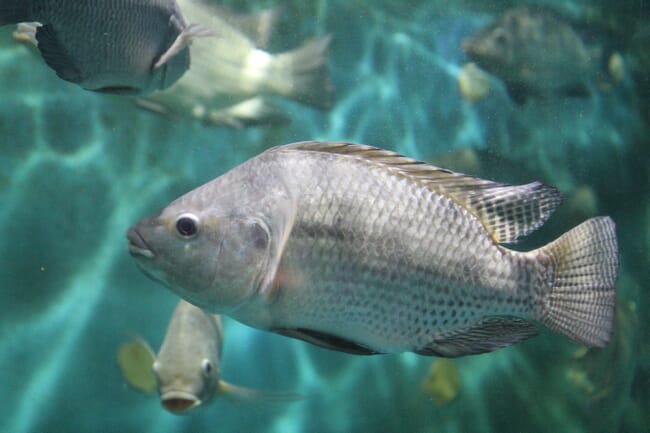 According to a press released issued by TPM today, adding controlled levels of Polygain into the fish feed led to:
Improvement in feed conversion ratio: TPM feed additive produced yields of 1kg shrimp for 1.15 kg feed including Polygain additive, as opposed to 1kg shrimp for 1.6kg using standard feed.
Larger shrimp and fish: Dr Nahid's trials identified the important addition rate of the feed additives for each of the trailed species. The optimum addition rate was determined after carrying out extensive dose response trials.
Taste and flavour: raw clean fish were examined for flesh colour, odour and texture. Fillets were cooked and tasted by experienced panellists. They concluded that the Polygain treated fish were tastier and had no undesirable flavours or odour.
Attractant: Polygain appeared to attract all species of aqua trialled, which can be attributed as a factor in the improved growth rates observed.
Residue: Polygain appeared to reduce feed wastage and deterioration of water quality. No feed residues were left in the Polygain treated fish cage or tank compared with the control.
The results of these trials were presented by Dr Nahid at the recent Australian Fish & Feed Additive Seminar, in Dhaka, Bangladesh. Speaking about the trials, Dr Nahid, said: "The industry has been looking for a natural non-antibiotic-based growth improver and this has the potential to expand the value and volume of exports for Bangladesh, the world's fourth largest aquaculture country".
Recent trials with other fish species in Bangladesh have confirmed these initial findings. TPM is also collaborating with James Cook University, by conducting additional feed trials on tiger prawns.