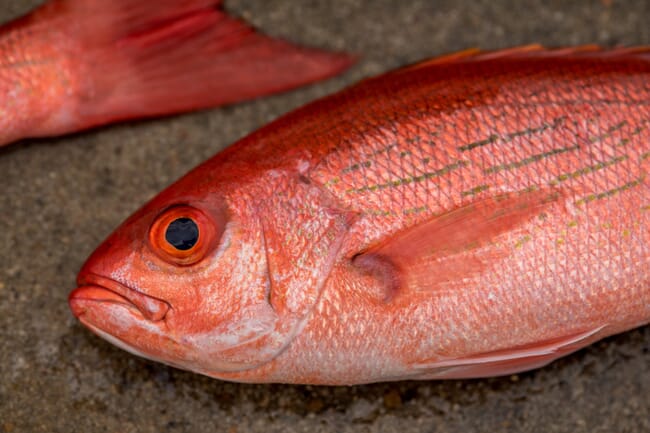 The analysis, which was undertaken by The Guardian, examined studies of over 9,000 seafood samples from restaurants, fishmongers and supermarkets in more than 30 countries – with their findings suggesting "seafood fraud on a vast global scale".
Common frauds included labelling seafood as different species in the same family – in Germany, for example, 48 percent of tested samples purporting to be king scallops were in fact the less coveted Japanese scallop. In Italy, 45 percent of 130 shark fillets bought from Italian fish markets were mislabelled, "with cheaper and unpopular species of shark standing in for those most prized by Italian consumers".

Other substitutes, the report notes, were of endangered or vulnerable species. In one 2018 study, nearly 70 percent of samples sold as snapper in the UK were a different fish, consisting of 38 different species, "including many reef‐dwelling species that are probably threatened by habitat degradation and overfishing".
One common substitution is to swap pangasius for higher value wild whitefish, such as cod, sole and haddock, the report notes.
Meanwhile some samples contained no traces of seafood, including prawn balls sold in Singapore which were "frequently found to contain pork and not a trace of prawn".
However, the authors of the new analysis add that the results might not be representative of the entire seafood sector.
"The studies in question sometimes target species known to be problematic, meaning it is inaccurate to conclude that 36 percent of all global seafood is necessarily mislabelled. The studies also use different methodologies and samples. Nor are fish always deliberately mislabelled – although the huge majority of substitutions involved lower-priced fish replacing higher-priced ones, indicating fraud rather than carelessness," they note.
Seafood is one of the most internationally traded commodities, with complex supply chains, making it vulnerable to fraud. This is partially responsible for the rise in popularity of the use of blockchain by a number of cutting-edge aquaculture producers and processors – such as Ecuador's Sustainable Shrimp Partnership and Kvaroy Arctic.
Indeed, as Alf-Gøran Knutsen, CEO of Kvarøy, explained at a seminar on the subject at AquaNor in 2019: "It really comes down to three specific reasons why we are implementing this technology – One: the industry and the consumers must be absolutely sure that the fish they are purchasing is the correct fish. We invest heavily in sustainable farming and cannot risk inferior product being sold as our own. Two: market demands – supermarket chains are demanding proof; they want to know where the food is coming from. Three: traceability – customers and consumers demand traceability and the systems today are sub-standard and do not provide adequate information."