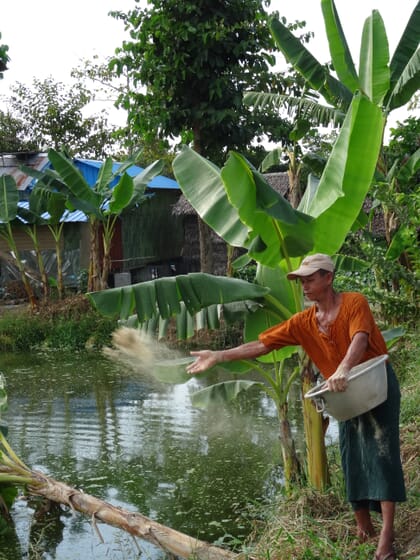 As author Dr Ben Belton, of Michigan State University, reflects: "The rapid growth of fish farming over the past three decades has generated heated debate over whether and how aquaculture impacts local incomes and employment, yet little empirical evidence exists on the issue."
In order to get to the bottom of it Belton and co-author Mateusz Filipski, created a local economy-wide impact evaluation (LEWIE) model from primary data collected from 1102 households – equating to 42 percent of the entire country's aquaculture production – in Myanmar's main aquaculture zone.
"We used the model to examine the impact of aquaculture on the incomes and labour market outcomes – not just of fish farming households, but also other households in the cluster," explains Dr Belton.
Their results, which have just been published in World Development, were striking, with a number of key findings suggesting that the value of aquaculture – both to fish farmers and to those in the surrounding area – was significantly higher that agriculture.
Indeed, as Dr Belton explains: "Our model suggests that aquaculture generates much higher incomes per-acre than agriculture for those families practicing it, while neighbouring households also benefit from the increased labour and retail opportunities. This suggests that a large part of SME aquaculture's contribution to poverty reduction is indirect – resulting from business opportunities and employment created both on- and off-farm, with the biggest beneficiaries being local landless farm workers".
"To paraphrase the well-known saying: 'Give a woman a fish and you feed her for a day. Give her a fishpond, and you may generate economic spillovers for the whole village.'"
While the study backed up the theory that aquaculture can create benefits for the wider community it did, however, also suggest that these do not necessarily increase in line with the scale of aquaculture production.
"Our results suggest that commercial fish farms under 10 acres in size generate greater spillovers than fish farms over 10 acres in size, and that small- and medium-scale commercial aquaculture has the potential to create denser rural growth linkages than either traditional crop agriculture or large-scale aquaculture. This is because they typically spend higher shares of incremental income gained on locally produced 'non-tradable' goods and labour-intensive services than large farms, which tend to source inputs and goods externally," Dr Belton explains.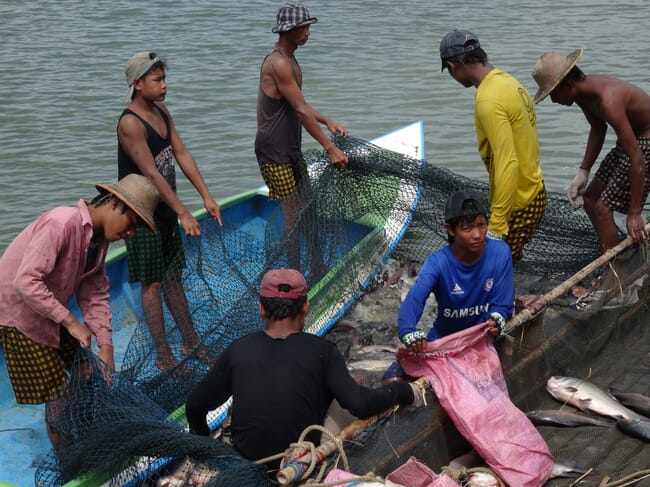 He also points out that the study reveals that increasing the area of ponds operated by fish farming smallholders has an income inequality-reducing effect, while the expansion of large fish farms raises inequality.
Finally, the authors of the study - which was funded by the US Agency for International Development (USAID) and Livelihoods and Food Security Trust Fund (LIFT) - also hope that the results will help to inform regulatory strategies for encouraging aquacultural development.
As Dr Belton reflects: "Myanmar's agricultural policy has historically favoured the establishment of very large fish farms by granting land concessions, while strict regulations governing agricultural land use have slowed smallholder-led fish farm development – it's currently prohibited to convert agricultural land into ponds. As a result, while half of all fish farms are under 10 acres, these make up only 4 percent of the pond area. In contrast, farms of 100 acres and above account for 6 percent of farms, but 60 percent of pond area."
"Our results suggest that, in Myanmar at least, a reorientation of policy support toward smallholder-led aquaculture development and the diversification of agricultural land into small-scale commercial fish farms is in order," Dr Belton concludes.