Study assesses optimal weights for smolt transfer
Problems with sea lice in salmon farms are making it increasingly cost-effective to on-grow smolts past 100g in land-based systems, according to a new study.
The study, undertaken by Norwegian researchers, evaluates the optimum weight at which to transfer juvenile salmon (smolts or post-smolts) under a variety of environmental conditions.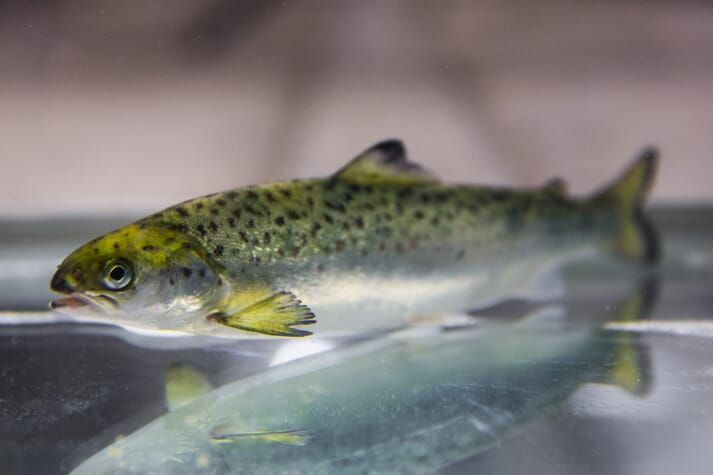 The researchers note that the study is inspired by the growing cost of dealing with sea lice, which cause higher mortality, lower harvest weights and a reduction in the quality of harvested salmon.
One of the ways salmon producers are tackling this, they explain, is by extending the land-based phase in the production: instead of releasing smolts of 100-150 g for on-growing in sea, the land-based phase is lengthened to produce post-smolts of up to 1,000 g before transfer.
A longer production period on land means that the sea water phase is correspondingly reduced, with less exposure to sea lice.
"Results indicate that, in the case of no lice, on-growing of 100 g smolts is most cost-efficient. However, as lice costs are considered, the results clearly show that on-growing of post-smolts on land is profitable," they conclude.
The results are supported by developments in Norway's salmon growing industry, where increased production of post-smolts is taking place.
Further information
The results of the study were published in Aquaculture Economics & Management, under the title "Economic analysis of on-growing of salmon post-smolts". The abstract can be accessed here.