Strong results for GM aquafeed seed
Oil obtained from a GM strain of canola is due to be commercially available as an alternative to fish oil in aquafeeds next year.
Nuseed's proprietary omega-3 canola - which contains high levels of the long chain omega-3 DHA, but not EPA - is being commercialised initially as a feed input for the aquaculture industry, under the Aquaterra brand and will soon be available to commercial aquafeed manufacturers.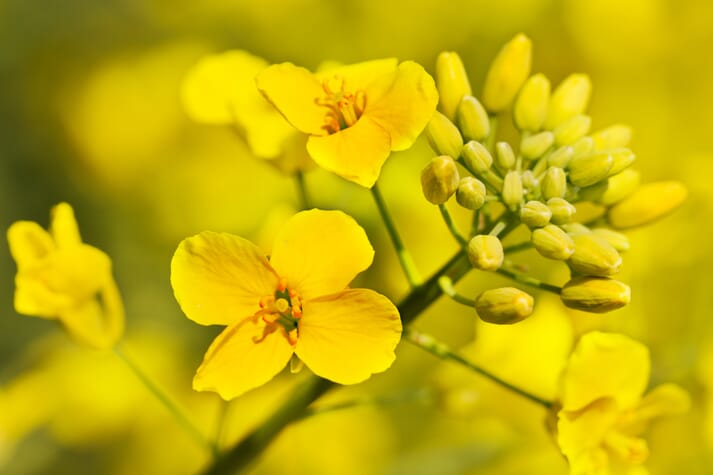 Parent company Nufarm released its latest financial report last week, which highlighted a number of important milestones for the omega-3 canola. These included regulatory approval for cultivating the crop from the United States Department of Agriculture, as well as and regulatory filings in several other markets including China, Japan, Korea and Europe. The regulatory submissions relating to consumption (food and feed) approval in both the USA and in Canada are also progressing.

The first commercial crop of 35,000 acres was planted in Montana and North Dakota and is currently being harvested. This crop will be stored on-farm prior to extraction of the oil in Q1 2020.
The company also highlighted plans to develop the next generation of omega-3 canola, which are due to produce higher yields and will be available for commercial planting in the US next year.
The report details how feed trials, involving more than one million fish, were undertaken with several aquaculture firms during the period. Initial data confirms earlier independent findings by Nofima that production metrics such as growth, feed conversion, and mortality are competitive with fish oil. The data also suggests enhanced fillet colour for fish that were fed diets including higher levels of Aquaterra.
Nufarm says that positive initial commercial discussions have been undertaken with the key aquafeed and salmon producers in both Norway and Chile and the company aims to have its first commercial supply agreements in place before the end of the calendar year, while the first commercial sales of the omega-3 canola are expected in 2020.