"Collectively, the Chinese kelp industry could provide beneficial goods and services, for example bioenergy to fine chemicals and environmental benefits, such as carbon capture, pH amelioration and provision of habitat for many other marine species of commercial value. The strategies proposed in this article thus have the potential to not only improve but also reinvigorate the kelp industry in China and nearby Japan and Korea, in the context of both environmental health and economic benefits," the authors explain.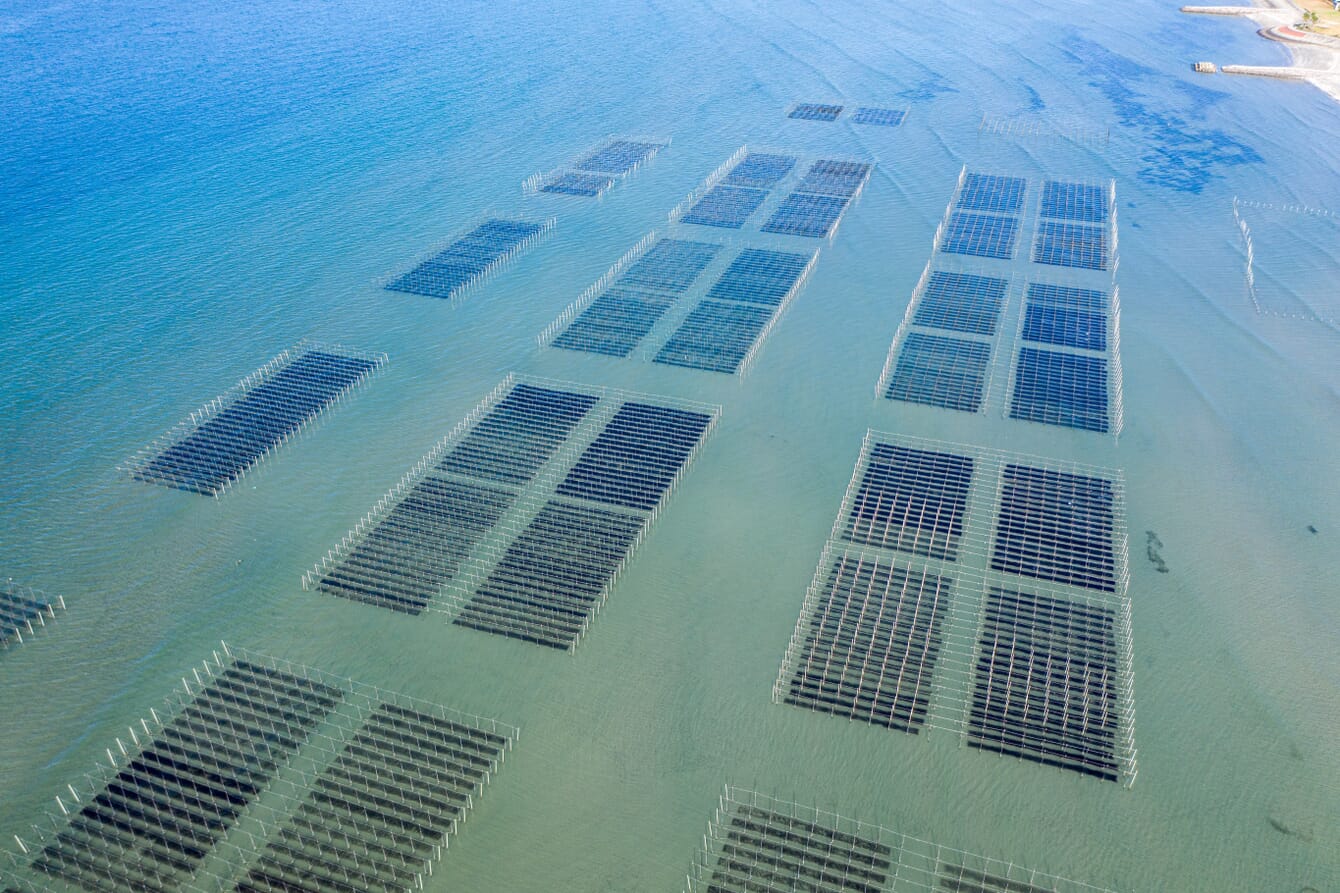 Background

The new study reviews the culture of two of the most commercially important kelp species in China – Saccharina japonica and Undaria pinnatifida – of which the country produces 90 percent and 71 percent of global figures, respectively – generating $4.79 billion in the process.
Part of the reason for the size of the seaweed sector is the government's determination to improve water quality in the wake of over-intensive shellfish aquaculture production in some regions.
"Large-scale cultivation of kelps was advocated in northern China in the 1990s to balance the negative environmental impacts of excess nutrients attributable to cultivated shellfish. Since then, kelp aquaculture has provided considerable environmental and ecosystem functioning benefits," the authors explain.
Such initiatives caused the country to double kelp production between 2003 and 2017. But, despite this increase, the researchers note that continued growth is being adversely affected by a number of factors. These include "declining germplasm diversity, degradation of agronomic traits, the presence of polluted environments, changing ocean conditions and increasing anthropological interference."
As a result, they aim to use the paper to improve the performance of the seaweed sector - both in China and abroad.

"This review represents the most critical appraisal to date, and it aims to provide instructive insights, which are required in order to recommend and adopt proactive management practices and, indeed, provide a roadmap to a resilient and sustainable, worldwide kelp industry," the authors explain.

Challenges facing the kelp sector
The three most significant challenges that emerge from their research are genetic cross-contamination between wild and farmed kelp populations, ocean warming and ocean acidification.
Cross-contamination
In terms of the first challenge, the authors note that the extensive breeding programmes undertaken in China for the two kelp species have left them vulnerable to climate change.
"In general, reduced genetic diversity in kelps means a weaker resilience to environmental fluctuations," they write.
Therefore, the authors suggest a number of remedial actions.
"It is evident that there was contrasting genetic introgression between the wild and farmed kelp populations in China, which will gradually damage the long-term breeding, germplasm preservation and cultivation programmes, if no actions are implemented. For both S. japonica and U. pinnatifida, the farming sector must develop sophisticated seedling production strategies so as to manage and protect wild, as well as farmed, kelp stocks. These actions include, but are not restricted to, keeping genetically altered parental kelp pedigrees isolated from other farmed and wild populations, establishing genetic or biological reserves for selection and in-breeding stocks, constructing special seeding areas, for example secured inlets and outlets of seeding production systems in order to prohibit farm-to-wild gene flow," they explain.
Ocean warming and acidification
In order to combat the impacts of ocean warming and acidification on future kelp production, the authors argue that new strains of both species must be developed.
"In order to mitigate the negative impacts of global, climate change on kelp cultivation, new cultivars with high resistance to environmental stressors, such as seawater warming, high UV and acidification, should be bred, domesticated and used in practice," they argue.
For S. japonica, the authors point to the growing number of tools available to producers.
"Although several new cultivars with high thermo-tolerance have been bred with traditional methods, such as population selection and hybridization, the molecular mechanism of thermo-tolerance in S. japonica still remains poorly understood. In recent years, some candidate genes, miRNAs and proteins involved in heat stress responses have been identified in S. japonica. This will benefit future variety-breeding projects; yet more efforts are needed to innovate the breeding methods for improvement of thermo-tolerance," they write.
Meawhile for U. pinnatifida, they point to two options – either continuing with traditional cross-breeding techniques or the "recently developed method that utilizes unisexual spores (ie either all male or females – from one sporophyte individual)."
However, they observe that while the latter provides millions of spores that can be released from one sporophyte thallus, "it simply cannot replace gametophyte crossing because parthenogenesis or monoecious phenomena do not occur in all female or male gametophytes".
Looking ahead, they point to the possibility of molecular breeding programmes once more genomic data is available for these two kelp species.
Conclusions
The authors conclude the paper with a call to arms.
"We propose that an 'East Asian Kelp Consortium (EAKC)', should be established in order to develop a broad platform for official, enhanced and supported scientific cooperation which enhances the management and preservation of wild and farmed kelp resources in each country. Seaweeds without borders!," they exclaim.
And they believe that the lessons learned in China should stand the global seaweed sector in good stead.
"The collective achievements, experiences, lessons and implications accumulated in China are numerous. In terms of studies on fundamental biology/taxonomy, appropriate cultivation methods, plus applications of theory and technologies and their transfer and massive scale-up, valuable further insights are provided for promoting and guiding the development and systematic progression of a global kelp industry," they add.