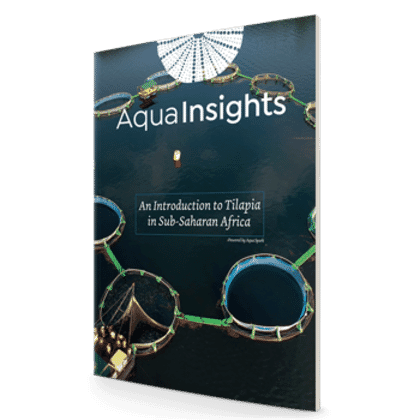 Given the comparatively small scale of the sub-Saharan tilapia sector it might not be the obvious go-to subject for aquaculture analysts and investors, but Aqua-Spark* believes that the opportunity is there to be seized.
"We asked ourselves what the biggest problems in the world are. There's going to be huge population growth – in Africa the population is set to grow from 1 billion to 2 billion people by 2050 and to 4 billion by 2100 and these people will need food. The demand for fish and seafood in Africa is due to grow from 10 million tonnes to 60 million tonnes and we believe that aquaculture in general, and specifically tilapia aquaculture, is very well placed to meet this demand," explains van Pijl.
"And, as the population increases, people are beginning to focus on investments, which is why we're also launching an African aquaculture fund, to catalyse investment," he adds.
Aqua-Spark has itself invested directly in Chicoa – a tilapia farming company in Mozambique – and, despite the recent upheavals in that country the farm has been doing pretty well, according to Novogratz.
"The turmoil may have had an impact on the market potential for the tilapia, but the farming operations have not been directly affected. It's taken on two new partners – IDH and Goodwell – and is now focusing on expansion, vertical-integration and its outgrower programme," she explains.
Target audience
The first group of people that An Introduction to Tilapia in Sub-Saharan Africa, is aimed at is existing and potential investors.
"We know the sector needs urgent investment and we want to persuade people to look into it more deeply," says van Pijl.
"There are a lot of investors sitting in the sidelines and looking into aquaculture and this sub-Saharan aquaculture report aims to get them over the line – it's previously been hard to give them solid information," Novogratz adds.
And the report is also a means of giving recognition to the people in the African tilapia sector and attracting greater numbers of talented people to join them.
"People in the industry are so proud of what they're doing but don't have an easy way of explaining to their friends and families what they are doing. I hope this report will encourage others to join them," reflects van Pijl.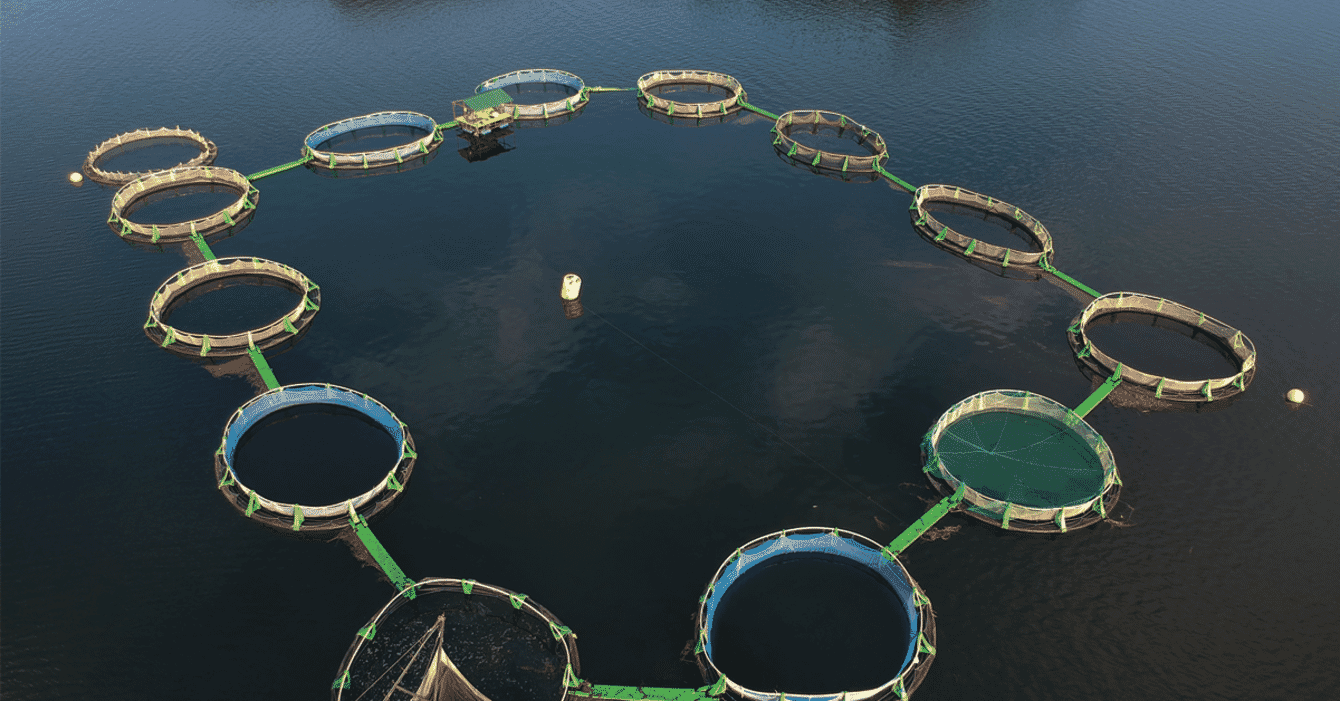 Research in the time of Covid

Compiling such a comprehensive report at a time when travel has been restricted has been a challenge, but van Pijl was able to interview over 100 key contacts – including Aqua-Spark's partners, companies and investors – in the course of gathering the information. And he also had the benefit of a board of advisers who helped to point him in the right direction.
"There already was a vast amount of information available but no one had made the effort to compile and aggregate it," he says.
Van Pijl is best known for his analysis of the shrimp farming sector and delving into tilapia proved instructive.
"I'm new to tilapia, I'm a shrimp guy, but I thought that farming tilapia in Africa was a no-brainer: they're omnivorous, they're super sustainable, the conditions are right, there's lots of freshwater. But the production statistics – we estimate only 125,000-150,000 tonnes were produced in the region in 2019 (less than the 263,000 tonnes reported by FAO) – made me wonder why it's not happened yet, given that the business case seems very straightforward," he reflects.
This is why Aqua-Spark believes it can use both the report and the fund to maximise impact.
"It clear that we need to rally investors, stakeholders and individuals to address the issues in a pre-competitive way to establish a system that works," he notes.
Barriers to growth
The report flags up a number of hurdles obstructing the development of the sector.
"Access to inputs such as high-quality affordable feed is a major issue. It's beginning to be addressed by the arrival of international companies such as Aller Aqua, De Heus and Skretting. And also by local players, like Unga. But there's more to be done," van Pijl reflects.
"Genetics is another one. Sub-Saharan Africa is the origin of many tilapia species. Is it wise to import genetically improved tilapia from other regions?" he asks.
"Let's not forget the issues around basic infrastructure – many areas have no roads, no electricity, no governance structures – it's going to require major investments to take the infrastructure to the next level," he adds.
There are also, according to van Pijl, issues related to marketing tilapia.
"It's important to ensure that people have access to tilapia in every village, every day of the week and every week of the year," he notes.
"Companies like Yalelo, Chicoa and Victory are all developing their own marketing channels and are all promoting tilapia with their own branded fish and that's a crucial part of the puzzle," he observes.
"The top 10 producers' skills are maturing and they now have the power to invest in other parts of the sector themselves," he adds.
However, he notes that despite the rise of the bigger producers, and the feeling that these are now reaching critical mass to inspire growth of others around them, they are still relatively small compared to other parts of the industry.
"A tilapia farmer that's producing 10,000 tonnes of tilapia probably has a turnover of between $15 million and $25 million a year, which is relatively small compared to some of the bigger companies in salmon and shrimp," he reflects.
Sustainability concerns
While Aqua-Spark might be determined to grow tilapia production in the region, they are also aware that this needs to be done sustainably.
"There are a lot of concerns about sustainability, including the carrying capacity of the lakes, and the feed ingredients used, but at Aqua-Spark we have stringent requirements that have to be met before we decide whether to make an investment – you can't just keep putting in cages and need to work with the authorities," reflects van Pijl.
"Scaling a nascent industry needs to be as transparent and traceable as possible. At Aqua-Spark we take a holistic view and the Africa fund will act as a model of impact financing, with a focus on vertically integrated farming companies," adds Novogratz.
Evaluating aquatic production systems
Both the report and the fund focus predominantly on cage farming of tilapia as being the best short-term means of ramping up production, which is why – the report states – that the "fund's core investments will be 6-8 vertically integrated [tilapia] farming hubs (over 20,000 MT per hub) where we envisage that about 50% of production will be through outgrower programs."
However, van Pijl sees opportunities for both pond-based farming and RAS production.
"Cage farming of tilapia has a proven business model, not just in Africa, but also in Brazil, but in the long-term it's limited by the carrying capacity of water bodies and in the mid-term growth has to come from elsewhere," says van Pijl.
As a result, the report mentions the opportunities in the region for growing "salmon, seaweed, catfish, sea cucumber, and shrimp". And it also touches on other production methods for tilapia.
"The growth of pond farming of tilapia has huge potential for small-scale producers, which can be met by the overcapacity of feed and fingerlings from the larger companies. And the grow of RAS production also has potential, especially in and around the growing urban areas, if the cost of production in these systems decreases in the long-term," van Pijl predicts.
Emerging startups
Although the bigger producers dominate the report, Novogratz and van Pijl have noted an increase of innovative aquaculture companies emerging across the value chain – from e-commerce, to transport, to genetics to cold storage. The ambitions of smaller producers are also on the rise.
"Behind the 10 biggest producers there is a group of 50 or so medium producers, and behind these there's a group, referred to by some as 'the missing middle', which is slowly emerging. We've seen lots of projects and investment proposals from farmers who are producing 10-20 tonnes now but want to increase this to 100-500 tonnes – young people who want to scale-up," van Pijl notes.
"Food innovation is a very exciting field and aquaculture's at the heart of that," adds Novogratz, who agrees that there's plenty of innovation beginning to emerge in Africa.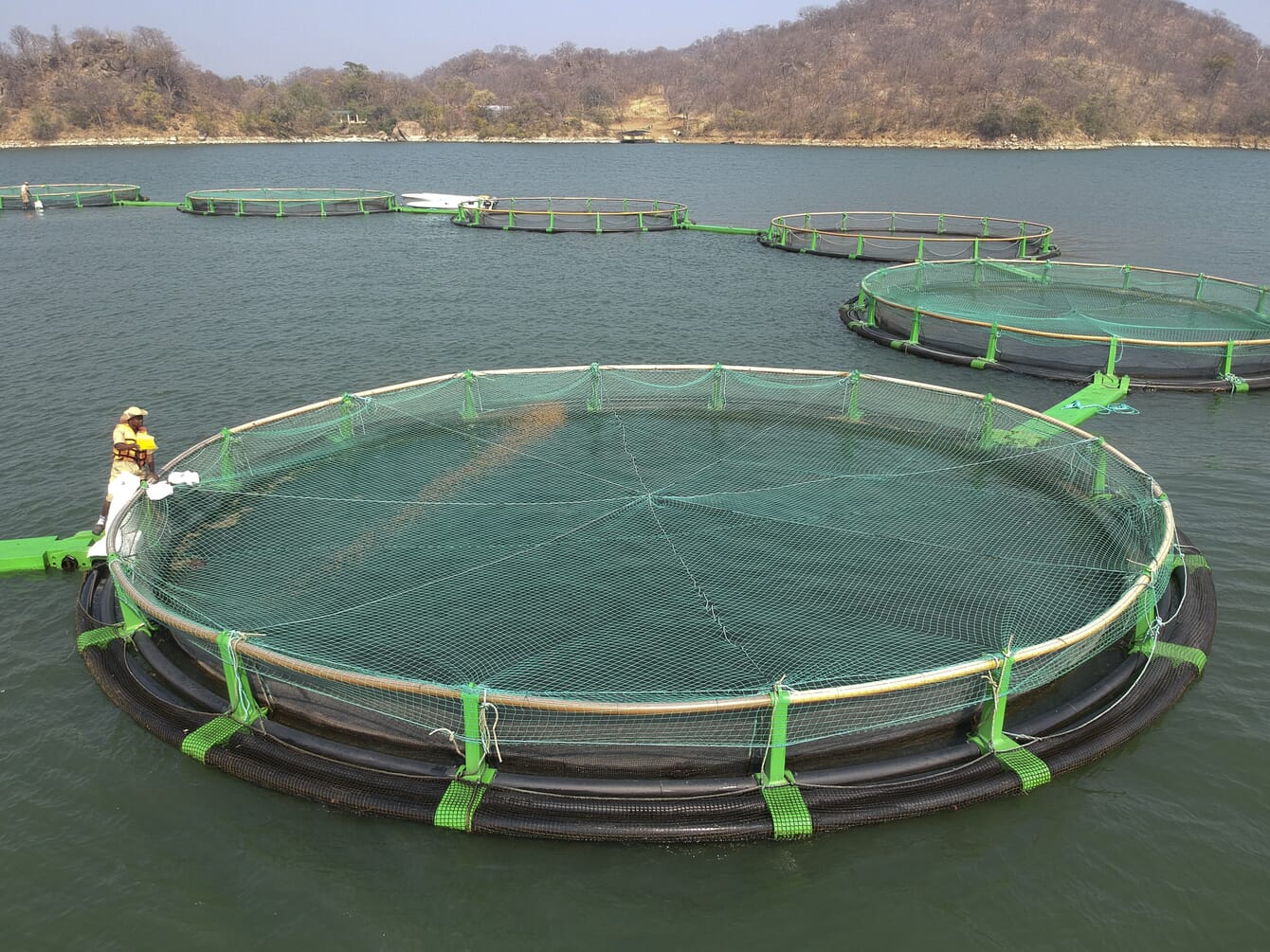 The African aquaculture fund
The final pages of the report provide the main details of Aqua-Spark's soon-to-be-launched $50 million African aquaculture fund, which they aim to grow to over $300 million in the coming years. And Novogratz has high hopes that it will ramp up interest in the sector – a goal which she sees as being more important than Aqua-Spark's own ambitions in the field.
"The greatest impact we can have is to bring more investors into aquaculture and to solve all the issues is going to be bigger than just one fund – we need to open up the space more and more," explains Novogratz.
The Africa fund is modelled on the main Aqua-Spark fund – which focuses on particular companies to help to catalyse change in the wider sector – but will be standalone, due to the unique nature of the region.
"It's going to be a separate because there's no real aquaculture infrastructure in the region, which gives it a different risk profile. There will also be a lot of crossover investors. It showcases the opportunity to bring financial success in harmony with the planet," Novogratz explains.
And, given the nature of the fund, she thinks that the investors will be more willing to work together, in order to de-risk their investments. She also notes that they've already had very positive conversations about the fund with the likes of IDH, Msingi and the Rockefeller Foundation.
Looking ahead
While the new report may have only just been published, there are already plans afoot for the next AquaInsights report – on aquatech – which is due to be released in March 2022.
"Aquatech deserves a report of its own and the next report will be species-agnostic, world-wide, with a focus on digital technology and automation," van Pijl explains.
*Hatch is part of Aqua-Spark's investment portfolio, but The Fish Site retains editorial independence.