The new funding is part of an initial unpriced round to support Entoprotech's development plans in the next 12 months and will be part of a $30 million Series A round in late 2022.
Granot will also co-finance the establishment of a large "waste2protein" facility in Israel, while exploring the possibility of future facilities across the Middle East and Africa.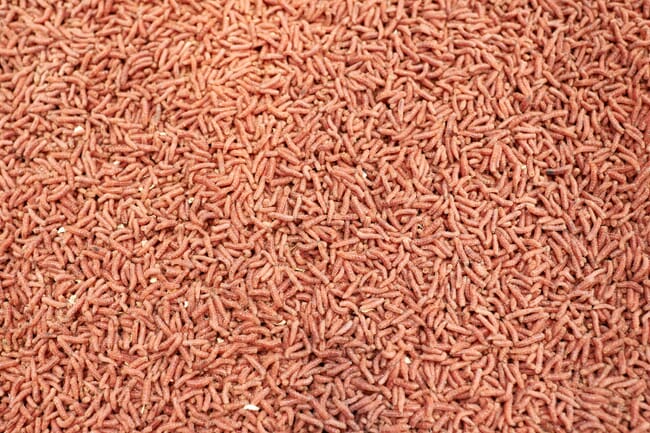 Entoprotech's products include defatted insect meal that replaces fishmeal in animal feed and aquaculture, fat (currently used as feed, but with potential uses in cosmetics and pharmaceuticals) and frass as a high-quality fertiliser. The company operates an R&D centre in Israel and a pilot production facility in Russia that processes 15 tonnes of organic waste each day and provides waste management services to several food multinationals.

Granot is one of the largest agricultural cooperatives in Israel and oversees 20 factories and businesses owned by 43 kibbutzim in the country's coastal and central region, between Tel Aviv and Haifa. Since its founding in 1940, the company has played a vital role in boosting Israeli agriculture by uniting member farms to reduce costs through an economy of scale, as well as finance promising developmental projects.
The company has an annual turnover of approximately 3.5 billion NIS, generated from a variety of industries, including agriculture, holdings and finances, agricultural industry, instruction and training, energy and infrastructure.
"By harnessing the power of the black solider fly, Entoprotech delivers a multifaceted circular solution that goes way beyond recycling or sustainable feed production. Climate change and the unanswered demand for sustainable feed solutions is a cross-border phenomenon, a problem that impacts us all. We are pleased to partner with Granot, a strategic investor that not only understands the potential of our business, but also shares the same values we do. We are excited to begin our work together and believe that, with Granot's support, we can expand both our operational and research and development capabilities, creating new valuable applications and ultimately increasing the positive impact of the black solider fly," said Sasha Babitsky, CEO of Entoprotech, in a press release.
Oran Scott, head of innovation and business development at Granot, added: "It did not take us long to see Entoprotech's enormous growth potential and we are thrilled to support the company's mission to simultaneously fight climate change and protein insecurity. We are constantly on the lookout for new technologies and ideas that have the potential to advance farming and agriculture, and are proud to be among the first to adopt and pioneer them for the benefit of both the industry and people they serve. Innovation is in our DNA, and Granot selects projects based on their industry, link to agriculture, as well as their potential to support nature and improve people's quality of life".