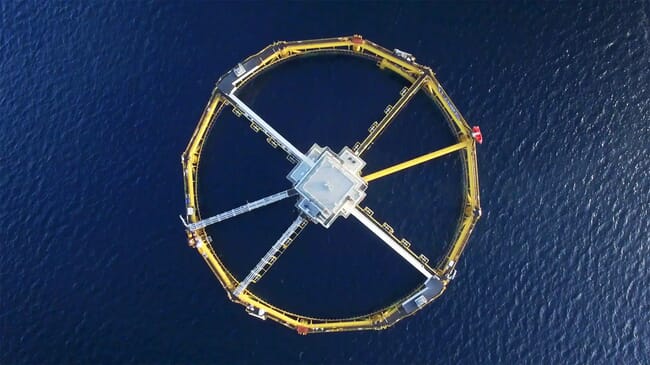 The development of this new offshore salmon farming venture follows the success of SalMar's Ocean Farm 1 project, which pioneered new levels of offshore farming technology. However, whilst Ocean Farm 1 pushed previous limits of offshore salmon farming technology with its exposed location, this new project has been given the go-ahead by the Norwegian Directorate of Fisheries to develop the Smart Fish Farm directly in the open Norwegian Sea.
The cutting-edge Smart Fish Farm facility is planned to reach a height of 70 metres and is engineered to accommodate double the number of fish compared to Ocean Farm 1. This represents a substantial increase in the company's capacity for salmon production, as Mariculture aims to reach a maximum allowable biomass of 19,000 tonnes at the new location, according to Salmon Business, an aquaculture-focused news platform.
"This is an important step forward in order to realise the potential of offshore aquaculture. The next important milestones for us are the clarifications relating to ground rent tax and the regulatory framework for offshore aquaculture," said Roy Reite, chief executive officer at SalMar Aker Ocean, the parent company of Mariculture AS.